Tension in Haiti: protests, attacks against defenders and journalists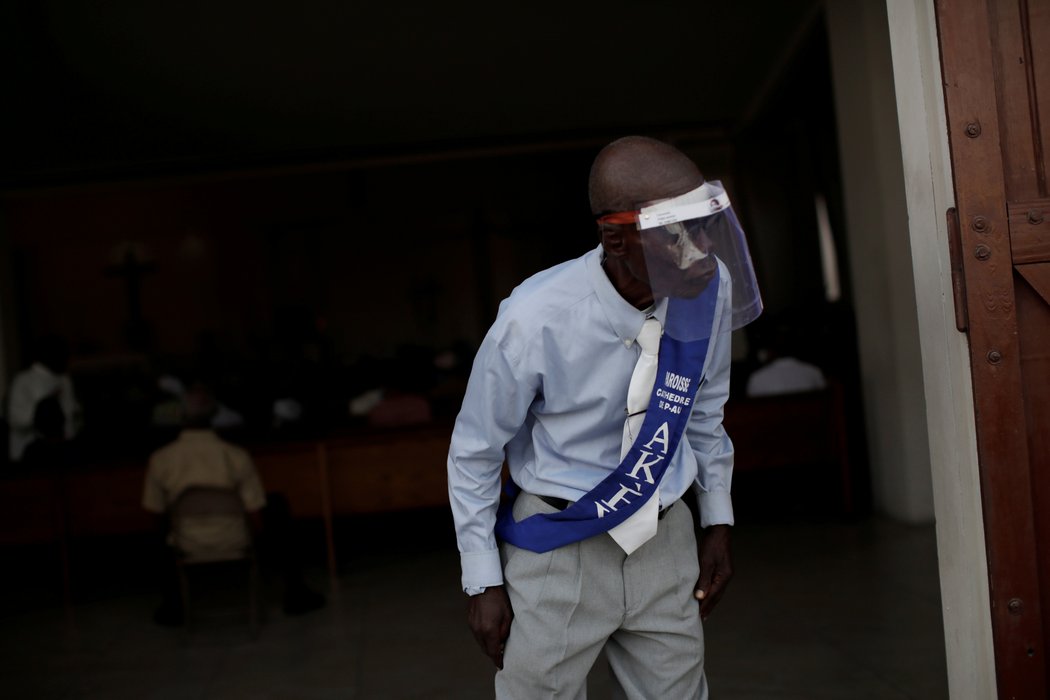 Association
Student protesters in #Haiti's capital denounce assassination of Monferrier Dorval, president of the Bar Association. pic.twitter.com/bkYhgdQ2LJ

— HaitiInfoProj (@HaitiInfoProj) September 2, 2020
On 28th August 2020, Monferrier Dorval, a constitutional scholar and president of the Port-au-Prince Bar Association, was assassinated in his home in Haiti's capital city. His killing sparked outrage and led hundreds of students and lawyers to march for justice in early September in Port-au-Prince and other Haitian cities. Some of their protests were met with police repression. Civil society organisation Bureau des Droits Humains en Haiti (Office of Human Rights in Haiti - BDHH) mourned Dourval, saying:
"The assassination of Mr. Monferrier Dorval is not trivial. Because it is part of a continuum of violence and restriction of the most basic rights for all citizens of this country. Because it follows several massacres carried out with complete impunity on the most vulnerable populations."
In a separate incident, on 11th May 2020 the offices of human rights organisation Réseau National de Défense des Droits de l'Homme (National Network for the Defence of Human Rights – RNDDH) were attacked in Port-au-Prince. Unidentified individuals fired at the organisation's offices, according to a report by Frontline Defenders (FLD). Pierre Esperance, human rights defender and executive director of RNDDH, told FLD that he believes the attack was a reprisal for RNDDH's reporting about the human rights situation in Haiti at a hearing before the US House of Representatives. This would fit into a pattern of intimidation against RNDDH, which has also been subjected to an investigation by the Anti-Corruption Unit (ULCC).
Peaceful Assembly
New round of pro-democracy protests demanding the departure of @moisejovenel take to the streets of #Haiti's capital today (10.17.20). pic.twitter.com/jaxw42N0n6

— HaitiInfoProj (@HaitiInfoProj) October 17, 2020
On 17th October 2020, anti-government protesters gathered in Port-au-Prince and other cities to demand the resignation of President Jovenel Moïse. During the demonstration in the capital city, protesters set up several barricades at road crossings, and the police fired rubber bullets and tear gas. Several people were reported injured.
In a separate development, Haitian University students protested for several days in early October 2020 after a fellow student, Gregory Saint-Hillaire, was allegedly killed by police on university grounds during a demonstration on 2nd October 2020 demanding job opportunities. On 5th October 2020, the police responded violently to a protest, using tear gas against the demonstrators and firing live ammunition. One protester was killed by a shot in the head.
Throughout 2020, Haitian police officers continued to protest demanding better pay and working conditions, including the right to unionise. Demonstrations began to escalate at the end of February; on 23rd February 2020, police exchanged gunfire with army soldiers for hours after their protest halted near the national palace. One soldier was killed. In April 2020, a group of police officers known as "Fantom 509" protested to demand back pay, in a demonstration that also ended with an exchange of fire. In September 2020, the same group organised a series of violent protests to demand higher salaries and the release of a detained police officer. During the incident, demonstrators were reported firing their service weapons into the air and setting fire to vehicles and buildings.
Expression
Journalist Setoute Yvens survives shooting attempt, another reporter receives death threats in Haitihttps://t.co/auIphRS4go

— Committee to Protect Journalists (@pressfreedom) August 9, 2020
On 28th July 2020, journalist and camera operator Setoute Yvens of Radio Télé Mégastar was attacked by two unidentified armed men. The journalist was riding a motorcycle with the radio station's logo when two individuals forced him to pull over, reportedly claiming that the media had published information about them in reports on criminal acts in the area. According to the Committee to Protect Journalists (CPJ), Yvens was able to escape but the attackers fired at the motorcycle, which he had left behind.
In a separate incident on the same day, the alleged leader of a criminal gang threatened to kill journalist Pradel Alexandre, president of the Artibonite Federation of Journalists, during an interview with a local radio station. The alleged leader reportedly said he was angered over reports by Alexandre, who is also a correspondent for Radio Nationale d'Haiti (RNH), linking him to kidnappings in the region.
On 2nd April 2020, unidentified attackers punched and hit a group of eight reporters while they were investigating claims that a government department was violating COVID-19 guidelines. The incident took place as the journalists were taking pictures of a crowd gathered at the National Identification Office. According to the CPJ, some of the attackers were wearing shirts identifying them as government employees. One of the journalists attacked, Robest Dimanche of Radio Zenith, said that a man beat him several times, leaving him with bruises on his jaw, neck and back.
FLASH! :-Tirs nourris se poursuivent dans l'aire du Champ de Mars jusqu'à la rue Capois. Des manifestants ont attaqué @RTVCHAITI et brûlé au moins 3 véhicules dont ceux de Tòm Malè et Junior Ferdinand. Celui de Balakòv pillé, selon un employé de la station qui requiert l'anonymat pic.twitter.com/ml2YPrrTkb

— Gazette Haiti (@GazetteHaiti) February 23, 2020
On 23rd February 2020, an armed group claiming to be members of the Haitian National Police attacked the offices of Radio Télévision Caraïbes (RTVC) in Port-au-Prince. The attack took place amid a protest staged by police officers for better pay and working conditions. According to news reports, the assailants set several vehicles on fire, smashed windows and broke broadcasting equipment, forcing the station to temporarily stop reporting on the protests.