Ten journalists killed in Mexico this year as violence against media escalates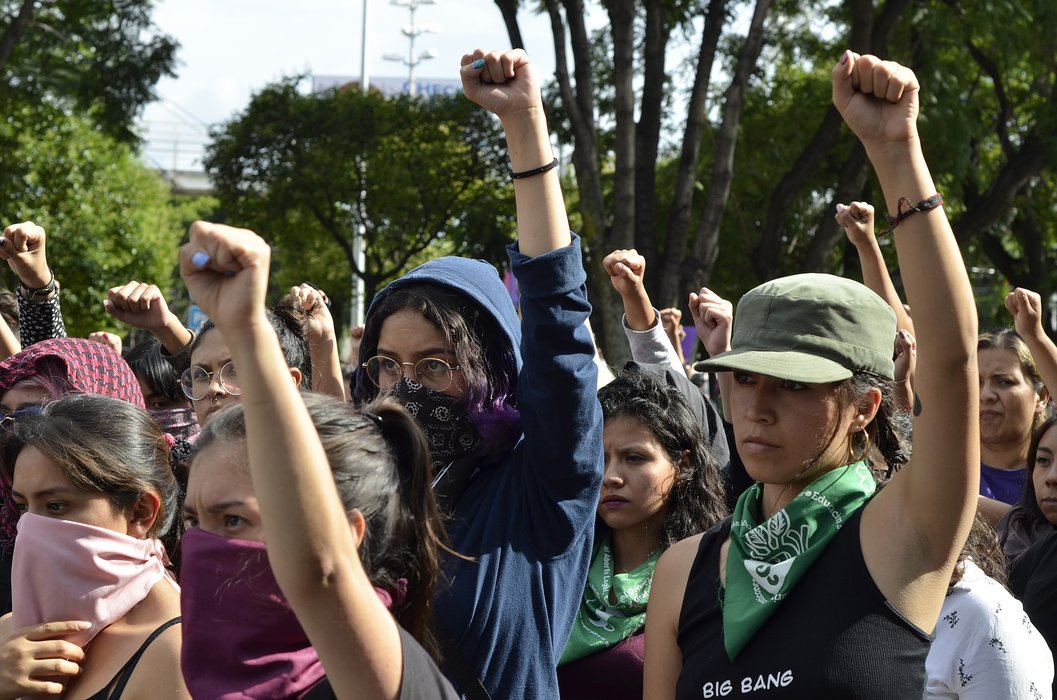 Expression
📢 Aumenta la violencia contra periodistas en Agosto #Mexico 🇲🇽 #LibertadDeExpresion @JesusRCuevas @nestora_salgado @M_OlgaSCordero @A_Encinas_R @CNDH @PropuestaCivica@USAIDMX @RSF_esp @CPJAmericas @EdisonLanza https://t.co/kN8A7dGBdo pic.twitter.com/NTSVrBryMs

— ALERTAS Periodistas Desplazados y Riesgo México (@AlertaPDMX) September 6, 2019
Escalating violence against media and communication professionals has put Mexico in the spotlight as one of the deadliest countries in the world for media workers. At least ten journalists have been killed in 2019, and five of these assassinations took place between the beginning of June and end of August. On 5th August 2019, the UN High Commission for Human Rights expressed concern about the situation, urging the government to conduct thorough investigations and end the cycle of impunity. According to CSO Article 19, Mexico has a 99.1% rate of impunity in cases of crimes against journalists and media workers. In early June, over 400 free press advocates joined the Mexico Press Freedom Summit and raised concerns about hostile rhetoric toward the press in the country. They also called on the government to strengthen the federal protection mechanisms and strengthen institutions to ensure protection for media professionals.
The following sections detail several serious attacks on journalists and the media from the beginning of June to early August.
Five journalists killed in less than three months
On 11th June 2019, reporter Norma Sarabia was shot and killed at the front door of her house in the Huimanguillo municipality, Tabasco state. The journalist reported on crime and violence in the small town near the Guatemala border region, working as a correspondent for newspapers Diario Presente and Tabasco HOY. According to the Committee to Protect Journalists (CPJ), in March and April 2019 she had reported on a series of violent crimes in Huimanguillo, including several murders and a kidnapping. On 12th June 2019, the Tabasco state attorney general's office said in a statement released on Twitter that it had opened an investigation into the murder.
In the last week of July 2019, three journalists were killed. On 30th July 2019, Rogelio Barragán was found dead in the trunk of a car, his body showing signs of beatings to the head. According to reports, the journalist had been kidnapped the day before. He was found in Morelos, a state neighbouring Guerrero, where Barragán worked. The journalist was the founder of Guerrero Al Instante, a news website that covered politics, sports and other issues. Colleagues of the reporter told Reporters Without Borders that Barragán had stopped signing his name to articles on local crime, citing safety concerns.
On 2nd August 2019, journalist Jorge Celestino Ruiz Vázquez was shot in a convenience store in Actopán, Veracruz state. Ruiz Vazquez was a reporter for the newspaper El Gráfico, writing on politics and corruption. According to San Miguel PEN, the local office of writer's association PEN International, the journalist's house had been attacked three times, and he had previously received death threats. On 3rdAugust 2019, the Veracruz state attorney general issued a note on the investigation, stating that the reporter should have been under protective measures. According to news reports, Ruiz Vázquez was scheduled to testify later that week on death threats he had allegedly received from the Actopán mayor and other municipal officials. On 6th August 2019, local news outlet La Silla Rota reported having access to the police investigation indicating that the Actopán Mayor had allegedly tried to bribe the reporter days before he was killed. Investigations are still ongoing.
Also on 2nd August 2019, Edgar Alberto Nava was shot and killed in the state of Guerrero. Nava was an independent journalist and founder of Facebook page La Verdad de Zihuatanejo, which reports on local government and crime. He was also director of the department of Regulations and Shows for the municipality of Zihuatanejo. A colleague of the reporter told the Committee to Protect Journalists (CPJ) that Nava had spoken about receiving death threats for the stories he had written on local crime.
On 27th August 2019, reporter Nevith Condés Jaramillo was found dead with multiple stab wounds in Tejupilco, Estado de México state. The journalist was the founder and editor of news website El Observatorio del Sur, and published news articles on his social media pages. He reported on local issues, including crime, violence and abuses by local authorities. According to Reporters Without Borders, Condés Jaramillo had told colleagues and relatives about receiving death threats in November 2018 and June 2019. The Committee to Protect Journalists confirmed this with the Federal Mechanism for the Protection of Human Rights Defenders and Journalists. Condés Jaramillo had reportedly considered entering the federal protection scheme but had ultimately declined to enrol because of the bureaucratic process to be admitted to the scheme.
Intimidation, harassment and violent crimes against journalists
Journalist's car set on fire in Hermosillo, Sonora
On 17th June 2019, a car belonging to journalist Alejandro Matty Ortega was set on fire in front of his house inHermosillo, Sonora state. According to news reports, Matty Ortega commented on the episode on his personal Facebook page, stating that there are "systematic attacks on freedom of expression" in Mexico. Article 19 issued a note stating that Matty Ortega is still waiting to be enrolled in the government's protection programme despite similar style attacks on other journalists in the region.
Intimidation of journalists in Sabinas, Coahuila
On 26th June 2019, CSO Article 19 reported that a high-ranking police officer in Sabinas, Coahuila, fired off a gun to intimidate journalists who had arrived to cover a crime scene. As reported by Article 19, officer Rolando Noe Fernández Martínez laughed with other officers present at the venue after firing the gun in the air to startle several journalists who were standing nearby on a public street. The National Human Rights Commission published a note demanding an investigation into the episode. The local Public Security Secretariat issued a note stating that the incident was regrettable but highlighted that the police officer in question had fired a sporting air rifle and "did not aim at the direction" of the journalists - thus there was no risk to the reporters' physical integrity.
On 12th July 2019, Article 19 stated on Twitter that two journalists who denounced the previous episode had been detained by the Sabinas Coahuila Criminal Investigation Agency. Local journalists associations Colectivo de Periodistas de Monclova and the Mexican Association of Displaced and Attacked Journalists also reported the arrests. According to reports, at least one of the journalists was accused of attempted homicide for allegedly sharing police information with criminals.
Journalist's home attacked in Puerto Morelos, Quintana Roo

This is my personal response to the new attack we recieved at home. Thank you for your solidarity. We must focus on facts and evidence regarding the extent of impunity and how it empowers the mafias. #WeWillNorSurrenderToSilence #JournalismIsAlive pic.twitter.com/aEJoKbITT1

— Lydia Cacho (@lydiacachosi) July 25, 2019
On 21st July 2019, two people broke into the home of one of the country's best-known investigative reporters, killing her two dogs and stealing personal and work material. Lydia Cacho Ribeiro was not at her home in Puerto Morelos, Quintana Roo state, when the incident took place. As reported by Article 19, the two attackers broke the house's security cameras and deactivated the alarm to break in. The items stolen include an audio recorder, three cameras, several memory cards, a laptop and ten external hard drives containing sensitive information related to sexual abuse cases the journalist was investigating. They also damaged personal objects including photographs and clothes.
As seen in the Twitter message above, Cacho said that this incident will not silence her from speaking out on behalf of the women and children who have been abused. The journalist and human rights defender has been targeted multiple times because of her work, and she is enrolled in the government's protection programme. In 2005, Cacho was arbitrarily detained and tortured, and the three suspects in that case are still facing criminal prosecution. CSO Committee to Protect Journalists (CPJ) called on Mexican authorities to do more to stop the violence aimed at journalists. "Time is running out for the government of President Andrés Manuel López Obrador to provide the country's journalists with a comprehensive plan to protect them and combat impunity for crimes against the press," said Jan-Albert Hootsen, CPJ's Mexico representative.
Three journalists attacked on the same night in Tehuacán

On 23rd July 2019, three reporters were attacked and harassed in separate incidents in Tehuacán. According to Article 19, unidentified men shot multiple rounds at the house of Nidya Hernández, director of the digital media outlet Domingo7, while she and her family were at home. Hernández had been reporting on government corruption and told media outlets that she believes the attack was related to her work as a journalist. In a separate incident, two unnamed reporters attempting to cover a story about an alleged assault by a taxi driver were harassed by other taxi drivers. Video shows taxi drivers approaching the reporters, threatening them, and trying to intimidate them to stop filming.
Newspaper's office set on fire in Hidalgo del Parral, Chihuahua
#Mexico: #Chihuahua daily El Monitor de Parral suspends print edition after firebombinghttps://t.co/1Wmz6Iqw3R

— Committee to Protect Journalists (@pressfreedom) August 1, 2019
On 30th July 2019, the office of local news outlet El Monitor de Parral was set on fire by two unidentified persons in Hidalgo del Parral, Chihuahua state. The two attackers broke the building's security cameras and threw Molotov cocktails through the first floor windows, setting the reception area on fire. The incident took place around 11pm, when a few journalists were working to close the next day's edition. None of the newspaper's employees were injured but the attack caused substantial damage to the office building. The newspaper announced that it has temporarily halted the publication of its print edition until "safer working conditions are met", and that it will no longer report on crime or publish stories that could "represent political bias."
Speaking to El Pais, El Monitor director Jorge Salayandía said that the newspaper will not make a formal police complaint. Salayandía stated, "I want to send a message to those who did this that we do not want a confrontation. I want them to read this. We will not make any demands." He continued: "I have very strong photographs of the attack that could make first page news, but nothing. It is not convenient for us to mess with these people. I have got the message, it's fine now." This is part of a growing trend of news outlets, including the Chihuahua-based newspaper Norte, self-censoring after experiencing violent attacks.
Positive legislative changes approved in Hidalgo state
La ONU-DH saluda la decisión de las y los diputados del Congreso de Hidalgo de derogar los delitos contra el honor, difamación y calumnia. (1/2) pic.twitter.com/BewTC0P1i8

— ONU-DH México (@ONUDHmexico) July 31, 2019
On 30th July 2019, the Hidalgo state legislature abolished the offences of defamation and calumny from the state's Criminal Code. Article 19 stated that this is a positive development, which creates better conditions for freedom of expression, because this legislation had been applied arbitrarily to silence critical voices in the past. In 2018, civil society coalition Frente por la Libertad de Expresión y la Protesta Social had urged the state congress to remove such "crimes against honour" from the local criminal legislation.
Peaceful Assembly
Restrictive protest bill in Tabasco state
Hoy, el @CongresoTab aprobó la llamada #LeyGarrote, que criminaliza el derecho a la protesta. La iniciativa, presentada por @adan_augusto, fue aprobada con 24 votos a favor y 1 en contra.

El @Frente_Libertad exige al @GobiernoTab_ garantizar este derechohttps://t.co/RZBkaoUKB9 pic.twitter.com/FJlGu7rLJ5

— ARTICLE 19 MX-CA (@article19mex) July 30, 2019
On 29th July 2019, legislators in Tabasco passed a bill that criminalises certain protest activities and acts of civil disobedience with prison sentences up of to 20 years. According to the Associated Press, the law targets anyone who "fully or partially blocks free transit of people, vehicles or other specialised machinery used in public or private works projects." Critics see the law as a response to recent demonstrations by teachers and farmers who block streets as part of their protests for better working conditions. The Guardian also reported that the bill was passed just as Mexican president Andrés Manuel López Obrador "announced the start of construction on an $8b refinery in Tabasco – a project he wants completed in four years and for which an environmental impact study is still pending".
Amnesty International criticised the law, citing precedent in Mexico of using this kind of legislation to unduly restrict demonstrations and criminalise human rights defenders. Erika Guevara-Rosas, Americas director at Amnesty International, said:
"The reform in Tabasco would allow the government and the private sector to impose mega projects and deprive local people of a voice to oppose them if they are affected. This is a clear violation of the right to freedom of expression. In addition, people wanting to exercise their right to peaceful assembly would be criminalised."
Critics used the hashtag #LeyGarrote ("Gag Law") to speak out against the legislation on social media. CSO coalition Frente por la Libertad de Expresión y la Protesta Social (Front for Freedom of Expression and Social Protest - FLEPS) issued a note condemning the bill and urging the National Human Rights Commission to challenge it.
Protests in Jalisco against public transport tariffs
Amigos nunca les pido cosas como estas por favor apoyenme con RT Y #AlfaroRepresor #Gdl Él es mi hermano, en la primera imagen se ve como lo detienen y en la tercera como se lo llevan todo golpeado. @EnriqueAlfaroR te esponsabilizo a ti, no sabemos el paradero de mi hermano. pic.twitter.com/79vT0CPxGI

— Villafaña❤️ (@Diianne08) July 27, 2019
In late July, protests against increases in public transport tariffs were met with police intervention in Guadalajara, Jalisco state. On 24th July 2019, the state government of Jalisco announced a decision to increase public transport tariffs for the metropolitan zone of Guadalajara. Two days later, on 26th July 2019, various groups organised to protest. According to media reports, a group of young demonstrators took control of turnstiles in a metro station, allowing users to go in without tickets for a few minutes. The police intervened to detain demonstrators, including by forcibly removing protesters from inside train carriages. Five people were detained under "administrative offence" charges and were released the next day after paying a fine.
While the Jalisco Security Secretariat stated that the detainees caused damage to public buildings and had a "violent attitude", critics counterargued with videos pointing to excessive use of force by police officers. One detainee sustained injuries to the face and received medical attention from the Red Cross. On social media, the hashtag #AlfaroRepresor went viral, with several people accusing the state governor of acting repressively. On 27th and 28th July 2019, demonstrations gathered hundreds of people protesting against the increase in tariffs and police repression. On 2nd August 2019, the National Human Rights Commission announced through a Twitter message that the Jalisco State Human Rights Commission had opened an enquiry to determine whether the detentions had followed legal process.
Protests against gender-based violence
#NoEsProvocaciónEsPedirJusticia#NoNosCuidanNosViolan pic.twitter.com/atEWoOp22P

— Mafer Rodríguez (@Marifeeer) August 17, 2019
In August, two cases of sexual abuse of teenage girls by police officers sparked a wave of protests against gender-based violence. Feminist organisations claim that one of the cases, of a 17-year-old teenager allegedly raped by four police officers in Azcapotzalco on 3rd August 2019, has been fraught with procedural mismanagement. On 12th August 2019, a rally was convened in Mexico City to express outrage over the assaults and blunders in investigations, with around 300 women marching to the State Prosecutor's office. During the protest, Security Minister Jesús Orta Martínez was sprayed with pink glitter and demonstrators smashed the glass door of the Prosecutor's office building. Claudia Sheinbaum, Mexico City's mayor, criticised the protesters in a video on Twitter, stating "they expected us to respond violently. We will not be provoked".
On 16th August 2019, hundreds of demonstrators joined new protests across Mexico under the banner "No me cuidan, me violan!" (They don't protect me, they rape me). During the rally, some groups took part in acts of vandalism, including the spray-painting of historical monument Angel de la Independencia. One reporter was attacked by an unidentified man while broadcasting the protest live. While these episodes generated criticism and extensive media coverage, feminist organisations have pointed out that public indignation is a result of the lack of appropriate response from Mexican authorities and of impunity for violent crimes against women. On 19 August 2019, women's movements' representatives met with the Mexico City government to present their demands.
Further protests on immigration and security policy
On 3rd July 2019, hundreds of police officers demonstrated and blocked streets in Mexico City as part of a protest against the government's decision to merge sectors of the federal police with the National Guard. Local media report the plan could affect around 20,000 officers, and many officers expressed concerns about receiving less pay or benefits or losing their jobs if they refuse to cooperate. The change is part of the security plan that President Andrés Manuel López Obrador announced earlier this year to create a National Guard incorporating members of the police, army and naval police.

On 9th July 2019, over 100 asylum seekers from Cameroon blocked the path of immigration vans in Tijuana to protest the refusal of local authorities to transport African migrants to the U.S. side of the border. Many of the African migrants believe they are being ignored while migrants from Central America have paid bribes to be assisted first.

On 12th July 2019, people gathered near the U.S. Embassy in Mexico City to protest U.S. immigration policy and its inhumane treatment of migrants being held near the border. The event, known as Lights for Liberty, was coordinated with protests taking place in U.S. cities. In Mexico, organiser CSO Democrats Abroad invited people who had "been detained, deported or returned" from the U.S. to participate. Many people held candles as part of the vigil, chanted "Fuera Trump" ("out with Trump"), and listened to stories of people affected by Trump's immigration policies. In a related story, on 28th July 2019, a Catholic bishop based in El Paso teamed up with clergy from Ciudad Juárez to organise a demonstration at a popular border crossing to protest inhumane border policies.
Association
On 19th July 2019, unidentified persons set on fire a family car belonging to Juan Manuel Ramos, human rights defender and spokesperson of CSO Redes Quinto Poder, in Monterrey, Nuevo León. While the State Attorney General, Gustavo Adolfo Guerrero Gutiérrez, confirmed to newspaper El Universal that an investigation is ongoing, he also stated that the analysis was difficult because the complaint was made after some time had passed. Speaking to the same newspaper, the activist expressed concern that the incident could be in retaliation for his work, as the CSO recently denounced to the Anticorruption Inspectorate a case of corruption in the State Public Security Secretariat.