Targeting of Journalists and media outlets intensifies as conflict escalates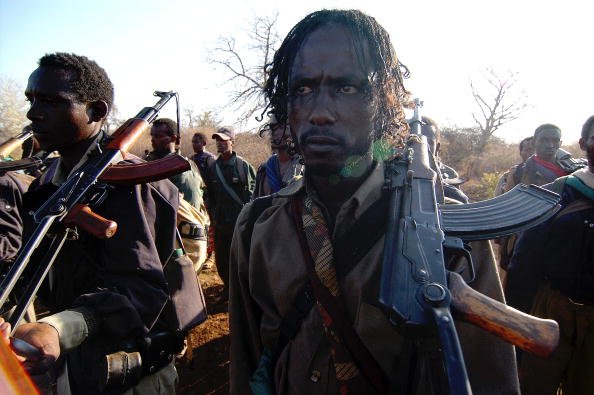 General situation
On 28th April 2023, unknown assailants ambushed and fatally shot Girma Yeshitla, the leader of the ruling Prosperity Party in Ethiopia's Amhara region, along with his security personnel. The attack took place while he was returning from an official trip. Prior to his death, Girma Yeshitla faced strong criticism from opponents of the regional special force's dissolution, who viewed him as one of the key figures responsible for the move of merging regional special forces into the federal army or police to foster national unity.
Association
On 9th April 2023, unknown individuals fatally shot Chuol Tongyik, a security manager, and Amare Kindeya, a driver, both of whom were humanitarian workers for Catholic Relief Services (CRS). The attack occurred in Ethiopia's Amhara region while the two were returning from an assignment in Addis Ababa and the circumstances surrounding their deaths are still unclear.
Peaceful Assembly
On 6th April 2023, Ethiopia's government declared its intention to merge regional special forces into the federal army or police to foster national unity, sparking massive protests in the Amhara region out of concern that the move would leave them vulnerable to attacks from neighbouring areas. Protesters who took to the streets blocked roads with tyres and stones, as authorities responded by placing a curfew in the city of Gondar. In Kobe, a town near the border with Tigray region, clashes between protesters and the military were reported.
Expression
On 3rd April 2023, two individuals who claimed affiliation with the National Intelligence and Security Service arrested Yeayeneabeba Gizaw, the managing editor of the privately owned magazine Yehabesha Wog, and forcefully took her to an unmarked detention facility in Lebu. On 4th April 2023, they physically assaulted her, accused her of defaming Oromia state officials and the Addis Ababa mayor, and questioned her about her work in Oromia state. Authorities released Yeayeneabeba Gizaw on 5th April 2023.
On 4th April 2023, the Oromia state police arrested Samuel Assefa, an EMS journalist, for reporting on demolition in the town of Legetafo-Legedadi. Authorities later brought him before the Legetafo-Legedadi Court, where he faced accusations of incitement and attempting to report without obtaining permission from the authorities. On 11th April 2023, the court granted the police an extension of five days to hold him. He was released two days later on bail of 10,000 Ethiopian birr (US$185).
On 7th April 2023, security officers abducted and assaulted journalist Genet Asmamaw from her workplace at the Yeneta Media Office. Prior to her arrest, Genet Asmamaw had interviewed General Tefera Mamo, the former Commander of the Amhara Special Forces, on an issue published on the Yeneta YouTube channel that drew public attention. Authorities accused Genet of inciting violence on social media and other platforms and mobilising young people to overthrow the government following the court session. The court authorised the police to detain Genet for ten days for the purpose of carrying out additional investigations.
On 9th April 2023, federal police and security officers wearing civilian clothes arrested Meskerem Abera, founder and owner of "Ethio Nikat," a YouTube-based media outlet in Ethiopia. On 11th April 2023, the Federal First Instance Court charged her with providing military and shooting exercises to informal groups. She appeared before the court, which allowed the police to detain her for 13 days and investigate her alleged crimes of inciting violence and riot.
On 12th April 2023, the defence forces arrested journalist Dawit Begashaw while he was at a hotel with friends in the Amhara region. It is suspected that his arrest relates to his work as a journalist. Before his arrest, the journalist had previously published videos on the "Aara Kilo Media YouTube channel" strongly criticising Prime Minister Abiy Ahmed and condemning the disbandment of the Amhara special force.
On 13th April 2023, four officers arrested the founder of Ethio Selam YouTube channel, Tewodros Asfaw at his home on unspecified allegations. Tewodros' wife, Enat Tamirat, reported that the officers searched their home and seized Tewodros' passport and cell phone.
On 6th May 2023, Djiboutian authorities and the International Criminal Police Organisation (Interpol) allegedly arrested and renditioned Gobeze, the founder and editor of The Voice of Amhara, a privately-owned YouTube-based broadcaster. Prior to his arrest, Gobeze had been reporting on recent unrest in Amhara regional state, following the demobilisation of the Amhara State Special Forces. On 9th May 2023, a court granted police an additional 14 days to hold Gobeze for investigation on accusations of terrorism and leading the media propaganda wing of an unnamed extremist group. However, an Interpol representative stated that the organisation had no information about Gobeze in its databases and noted that it was not authorised to arrest or extradite individuals.
In #Ethiopia @amnesty demands the authorities must respect media freedom and immediately release seven detained #journalists and drop all charges against them.

One of them Genet Asmamaw was reportedly violently assaulted when she was arrested.
https://t.co/3qDqwGGK2A

— Amnesty Brighton (@AmnestyBrighton) April 18, 2023
With the rising numbers of arrests and detentions of those who report on the conflict, on 17th April 2023, Amnesty International called on authorities to release detained media staff and investigate allegations of physical assault.
Flavia Mwangovya, Amnesty International's Deputy Regional Director for campaigns East Africa, Horn of Africa and the Great Lakes regions said:
"The chilling arrests of Genet Asmamaw, Getnet Aragaw, Aragaw Sisay, Meskerem Abera, Abay Zewdu, Dawit Begashaw and Tewodros Asfaw are an attack on the right to freedom of expression and media freedom. Authorities must immediately release all seven journalists and drop all charges against them. They must also investigate reports that Genet Asmamaw was violently assaulted when she was arrested and hold the perpetrators accountable."