Targeted Police Brutality Against Sex Workers' Protest Actions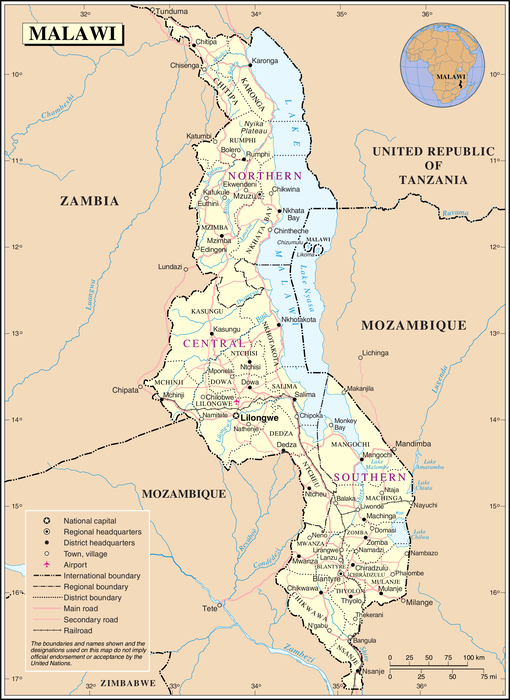 Peaceful Assembly
Sex workers protest against new regulations
Since the beginning of 2021, the Female Sex Workers' Association (FSWA) have organised a series of protests in Malawi's capital Lilongwe to demonstrate against what they described as "targeted police brutality" following new COVID-19 restrictions by police pushing them out of pubs in an effort to uphold the new regulations. As previously reported on the Monitor, the protests were as a result of the discontent of sex workers with the COVID-19 regulations which result in them having a limited source of income. The challenges which the sex workers are experiencing have been aggravated by restaurants and clubs being closed at 8pm which is the time that they are arguing is the time that they begin to have more clients. Considering that FSWA has approximately 120 000 members – this means a large number of sex workers are impacted by the new regulations.
It's shortly before 9 pm and sex worker Yvonne is perched on a barricade as bar-goers linger on a street in Lilongwe, pushed out of pubs early by a coronavirus curfew.@mcbrams reports on sex workers in #Malawi, hard hit by covid restrictionshttps://t.co/T7jHJstUTM #AFP

— Sofia Christensen (@sofiacsn) March 23, 2021
Despite President Chakwera outlining that "Citizens found to be in violation of public safety laws must be subjected to due process, not police brutality or beatings. Malawi is not a police state, for what we have in the country is a police service not force," police have been subjecting sex workers to brutal treatment. Recently, a sex worker called Yvonne was interviewed regarding the issues surrounding the protests and the challenges experienced by the commercial sex workers in Lilongwe. She explicitly highlighted that police raids had become a new norm and that the regulations on COVID-19 are violating the sex workers' right to life and they have no other option except to continue protesting against the government restrictions.
"Because of the new COVID-19 laws, police have taken advantage of the law by coming and knocking in our rooms and beating us. We haven't heard of a case where they went to married people's homes to knock at their doors and beat them but because they know that we are found in the rooms they are coming there… Some of our members have sustained wounds" – FSWA National Coordinator, Zinenani Majawa
The sex workers are conducting a series of protests petitioning for the curfew to be pushed to midnight so that they can be able to make some extra money. They usually carry pamphlets and sing revolutionary songs in the streets of Lilongwe , also indicating that sex work is normal and it should not be illegal. The police are dominantly monitoring the protests holding their firearms and wearing helmets but they have not publicly interrupted the protests since they were peaceful. There has been a response from the executive, Ms Martha Kaukonde who is working at the Malawi Law Society, who highlighted that the restrictions were justified in the context of the pandemic to curb the spread of the virus. Human rights activist Madalitso Banda also commented on the current situation, submitting that sacrifices should be made to open bars and restaurants because despite the fact that there is a global pandemic everyone still needs to survive.
The ongoing harassment, violence and precarious working conditions of #sexworkers have only worsened under the #COVID19 pandemic.

— Sexual Rights Initiative (@SexualRights) March 16, 2021