Taiwan: Positive press freedom rankings and space for protests but defamation laws remain a concern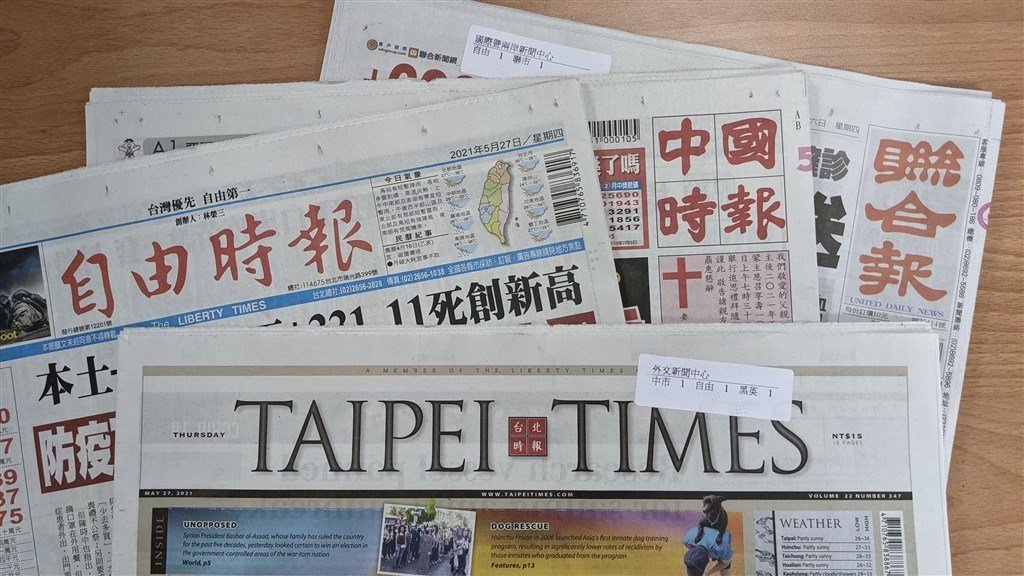 The state of civic space in Taiwan is rated as 'open' by the CIVICUS Monitor. This means the state has created an enabling environment for people to enjoy their civic freedoms. People in Taiwan are free to hold protests in public places and form associations. Further, the authorities are tolerant of criticism from civil society groups and provide space and platforms for open and robust dialogue with members of the public. There is also a relatively free media and journalists are able to do their work without any major restrictions.
The sixth European Union-Taiwan Human Rights Consultations were held on 9th June 2023 in Brussels. Taiwan shared information concerning their first National Human Rights Action Plan for the period 2022-2024. The EU and Taiwan also discussed specific human rights issues, such as the rights of migrant workers, as well as domestic workers, business and human rights, gender equality and rights of LGBTQI+ persons.
The Secretary General of Amnesty International, Agnes Callamard, visited Taiwan from 24th June to 1st July. The organisation noted that Taiwan "boasts one of the most vibrant civil societies" in the region and that human rights organisations and activists have done impressive work to ensure that rights protection remains central to public and political debates. However, the group said that there is still much work to do on various human rights issues including with regard to the right to peaceful assembly; labour rights, including the right to strike; migrant rights and prison conditions.
In recent months, Taiwan came out strong in a global press freedom index but issues remain, while a court ruled defamation clauses constitutional. There were protests by workers for better rights and legal protection and by opposition parties ahead of the 2024 presidential elections.
Expression
Taiwan climbs press freedom index but issues remain
Across the Asia Pacific, the state of media freedom is especially dire. @RSF_AsiaPacific #WorldPressFreedomDay #WPFD2023 pic.twitter.com/l5xCKG9XKo

— Michael Caster (@michaelcaster) May 3, 2023
According to Reporters Without Borders (RSF), Taiwan was ranked 35th in this year's World Press Freedom Index, up from 38th in 2022. The index was published in May 2023.
RSF said that Taiwan, a liberal democracy, generally respects the principles of media freedom and has a rich media environment with around 600 TV and radio broadcasters, with satellite television as the main source of broadcasting revenues.
Nevertheless, the group said that the media landscape is impaired by a "strong political polarisation, sensationalism, and the pursuit of profit" which hinders the work of journalists and can prevent citizens from accessing objective information. Also, journalists in recent years have been targeted with lawsuits, as well as verbally attacked following their reporting, and some politicians publicly disparaged the media.
RSF East Asia Bureau director Cedric Alviani said: "Taiwan is indeed a great democracy and the level of press freedom remains at the top tier, but I believe Taiwan could do much better if a few changes were applied to the media environment."
The Taiwanese have one of the lowest levels of trust in the media amongst democracies. The Chinese Communist Party (CCP) exerts significant influence on the Taiwanese media environment and maintains a well-funded, large-scale disinformation campaign.
"While the government has recognised disinformation as a major threat for Taiwan, nothing sufficient has been done to address the mistrust in the news media", Alviani added.
Court rules defamation clauses constitutional
The Constitutional Court upheld the constitutionality of legal provisions that hold individuals liable for maliciously spreading defamatory content without taking reasonable steps to verify the truth of the information they disseminate.
The ruling in June 2023 on Articles 310 and 311 of the Criminal Code came after eight individuals found guilty of defamation in separate cases challenged the constitutionality of the clauses, arguing that they are against freedom of speech as protected by the Constitution.
Under the two articles, a defamatory act is committed with the intent of malice and negligence in verifying the truthfulness of a false statement before dissemination. An offender is subject to a fine or up to two years in jail if investigators determine that the offensive statements were publicly disseminated.
The ruling stated that Individuals or groups that express opinions based on untrue information without knowing its untruthful nature beforehand or having the malicious intent of being careless, should not be found guilty of defamation. In addition, the ruling stated that whether the expression meets the condition of reasonable verification should be decided based on the meaning of the constitutional protection of freedom of speech and reputation, as well as the specific nature of each separate case.
Such laws are inconsistent with the consensus that has grown in recent years in support of the decriminalisation of defamation. In General Comment 34, the UN Human Rights Committee urged states to decriminalise defamation and called on those retaining criminal defamation provisions to ensure that they do not carry the threat of imprisonment. Human rights courts, international and regional human rights bodies and human rights mandate-holders have similarly called for the repeal and reform of criminal defamation provisions.
Peaceful Assembly
Workers march to call for minimum wage law and other rights
DEVELOPING: Labor rights groups gather in front of the Presidential Office on Labor Day in Taipei. pic.twitter.com/OVbbcOnRUz

— TaiwanPlus (@taiwanplusnews) May 1, 2023
Thousands marched on the streets of Taipei on Labour Day to protest the ruling Democratic Progressive Party's (DPP) record on wages and labour rights.
The demonstrators chanted slogans and performed skits to express their disappointment at the government's failure to deliver on its labour policy platforms on Ketagalan Boulevard in front of the Presidential Office building.
March leader Chiang Chien-hsing, president of the Taiwan Confederation of Trade Unions (TCTU), said that despite holding a legislative majority for the last seven years, the DPP had failed to deliver on the President's 2016 vow to enact a minimum wage law.
Chiang said that although the minimum wage has increased by 28.36 percent since Tsai took office, real wages have been effectively eroded by inflation. He called for the raising of the monthly minimum wage by NT$3,600 to NT$30,000 (USD 975).
Other TCTU's demands include an increase in the number of public holidays from 11 to 19 and call on the government to take more action on skyrocketing housing costs as well as to increase the minimum labour pension account contributions made by employers from the current six percent of an individual's salary.
Migrant domestic workers call for passage of a household service act
TAIWAN: Migrant caregivers call for law to ensure their rights-Focus https://t.co/8gNLP0BRkH

— LabourStart (@labourstart) June 22, 2023
On 19th June 2023, the Indonesian Workers in Taiwan Association (IPIT), Indonesian migrant workers' group GANAS Community, the Filipino Migrant Workers Alliance in Taiwan (KASAPI), and Domestic Caretakers Union held a protest to call on the government to pass a household service act as soon as possible to protect the rights of migrant workers.
With nearly 100 migrant workers carrying signs protesting "Long work hours, low salary, no days off," they rallied around Taipei Main Station chanting "We want a household service act!"
The household service act would establish rest days for caretakers, the abolition of a maximum working period in Taiwan, and the eradication of the brokerage system.
Migrant domestic workers in Taiwan are not covered by the Labour Standards Act and thus are not entitled to the current minimum monthly wage of NT$26,400 (USD 860) or two regular days off every seven days, despite repeated calls by labour rights groups since 1992, when the country opened up to foreign domestic caregivers.
"How can Taiwan's government say that they are protecting us if we are not protected under the Labour Standards Act," said Junemarie, who represents a Filipino caregivers' advocacy group called Domestic Caretakers Union.
Protest by opposition parties vying for 2024 presidency
At the rally organized by Huang Kuo-chang and Holger Chen on Ketagalan Boulevard now, likely the first major campaign rally of this season. The crowd is large, in the tens of thousands—a mixup of groups ranging from Tsai dissertation deniers, Gou supporters, pro-unification left pic.twitter.com/bkZtW2atI1

— Brian Hioe 丘琦欣 (@brianhioe) July 16, 2023
Hundreds of protesters marched on Taipei's Ketagalan Boulevard on 17th July 2023 to express frustration over the government's handling of issues ahead of the presidential election, to be held in January 2024.
Presidential candidates and lawmakers from the main opposition parties joined protesters at the rally, organised by former New Power Party (NPP) legislator Huang Kuo-chang and Internet celebrity Holger Chen. The organisers called on presidential candidates to sign nine pledges, including stiffer penalties for suspects engaged in gun violence, fraud and illegal drug sales; amending the Statute of Open Prisons; establishing whistle-blower protection laws and reforming the public housing system.
New Taipei City Mayor and Chinese Nationalist Party (KMT) candidate Hou You-yi, former Taipei mayor and Taiwan People's Party (TPP) candidate Ko Wen-je and NPP Chairwoman Claire Wang signed the pledges.
Hou said that the Democratic Progressive Party's (DPP) governance over the past seven years was rife with scandals, corruption, and undue political interference in the judiciary, and that shooting incidents and organised fraud crimes had risen sharply. Ko said that "Taiwan has had three transfers of power since its democratisation, yet housing prices are soaring, fraud cases are prevalent, trust in the judiciary is diminishing, and wealth inequality is significant".