Student demonstrations repressed; journalists covering protests also attacked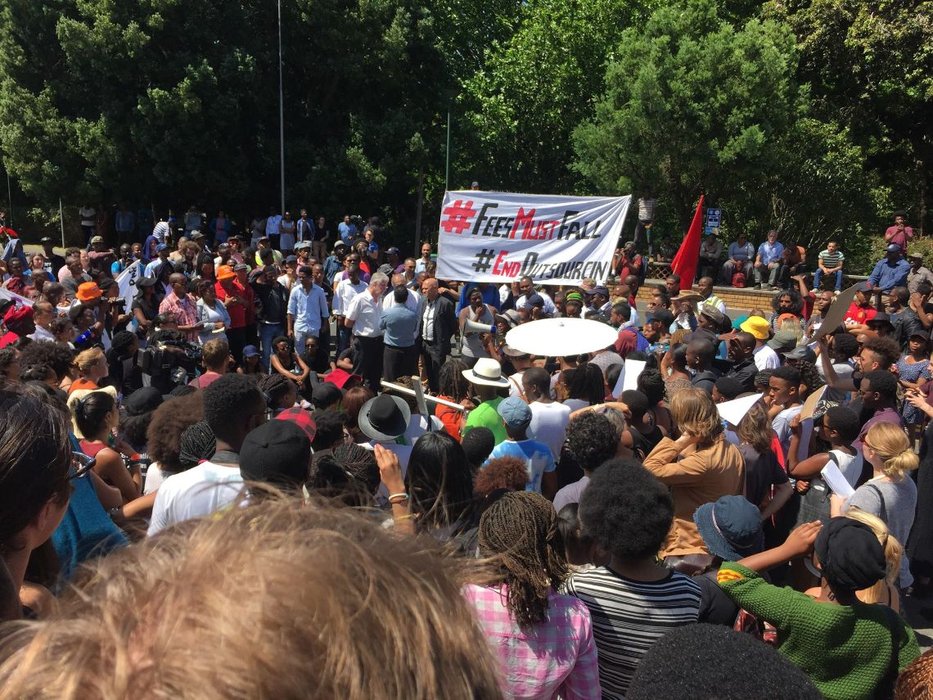 This Video Shows Police Firing Rubber Bullets At Students Demanding Cheaper College https://t.co/brAMaoWMLGhttps://t.co/ikCtkPeNVF

— BuzzFeed News (@BuzzFeedNews) September 29, 2016
https://t.co/Q3Tjqg7Av0 | News24 journalist detained at UKZN Westville campus: News24 journalist Kaveel Singh has… https://t.co/hgCAbsqRzD

— Johannesburg Journal (@joburgjournal) September 30, 2016
Expression
Journalists covering protests by university students have increasingly come under attack. On 28th August, private security from the Universtity of Johannesburg beat, punched and peper-sprayed several reporters and photographers. The South African National Editors' Forum (Sanef) expressed outrage at the attacks against the journalists doing their jobs "for the benefit of society" and posing no threat to anyone. According to Sanef executive director Mathatha Tsedu,
"Yesterday's incidents are in line with a discomforting trend we have noticed where journalists become targets of private security while covering public protests."
Sanef also condemned the hostility of student leaders towards journalists and asked them to open channels of communication with media houses when they believe the coverage to be inaccurate or unfair.
In a separate incident, Kaveel Singh, a News24 journalist covering the student protest at the University of KwaZulu Natal in Durban was arrested and charged with trespassing. He was detained by private security and arrested by police after his cellphone was confiscated and video footage deleted. News24 editor-in-chief Adriaan Basson complained:
"It is outrageous for the police to charge journalists with trespassing for doing their jobs. University grounds are open spaces and we were reporting on a story of national interest...This is another flagrant abuse of power by trigger happy police and metro police officers and private security."
Shots fired at #UKZN @News24 #FeesMustFall pic.twitter.com/2ew4TzpjS5

— Kaveel Singh (@kaveels) September 30, 2016
Peaceful Assembly
For over a year, South Africa has been engulfed by a series of higher education student protests over tuition fees, centred around the #FeesMustFall campaign. During September the protests flared leading to several clashes between police and university students throughout the country. Initially exercising caution in dealing with protesting students, university security and the police became increasingly brutal during September, eventually using excessive force, arresting and injuring students, university staff and journalists covering the demonstrations.