Solomons NGOs oppose extension of parliamentary term while journalists face restrictions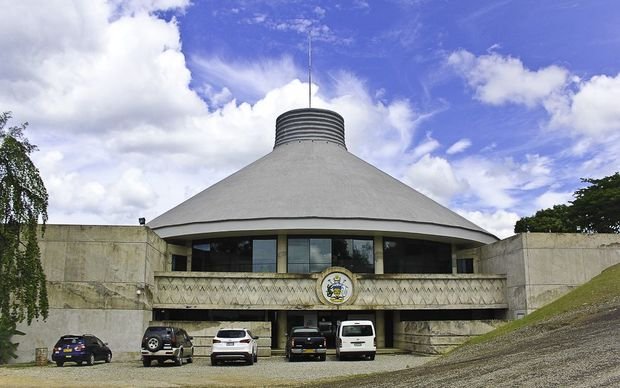 Plans by Solomon's cabinet in March 2022 to extend the current term of parliament to five years from four has been opposed by the opposition and civil society groups. The reason given by the government for the extension was because the Pacific Games 2023 was also due to be held next year and manpower, resources and logistics would be stretched.
Transparency Solomon Islands said that "postponing the National General Election is not only flawed but ludicrous. The real reason for the current Executive Government to stay in power for longer is to continue to divert public funds to themselves".
Civil society group Development Services Exchange (DSE) reiterated the call by other institutions and the general public for no extension of the parliamentary term. DSE said that "the extension of parliament to accommodate the upcoming Pacific Games is not in the best interest of Solomon Islanders" and "ignores the right of Solomon Islanders to exercise their right to vote after the mandated term of four years expires".
Expression
Journalist association raises concerns about media restrictions
On 21st April 2022, the Media Association of Solomon Islands (MASI) called on the police "to respect journalists and members of the Press when carrying out their work in a public space".
MASI made this call due to an incident that occurred at the National Parliament precinct this week where the police confronted two members of the media, asking them not to film the Prime Minister upon his arrival at the National Parliament.
MASI President, Georgina Kekea said: 
"If the press are not allowed to carry out their duties without fear or intimidation, then we are doomed as a democratic country. There are different roles that each of us play in society and the police must respect this".
Kekea added that the action by the police was uncalled for and showed a lack of understanding on the work of journalists and the role of the media.
The CIVICUS Monitor has documented increasing restrictions on civic space by the government which led to the downgrade of the Solomons' rating to 'narrowed' in December 2021. Previously, in early 2021, the Solomon Islands' cabinet threatened to ban Facebook over worries about posts with "inflammatory critiques of the government". The government eventually backtracked after condemnation from civil society and the opposition. Media groups have also raised concerns over the lack of information provided since the pandemic began. During violent anti-government protests in November 2021, journalists on location were attacked with tear gas and rubber bullets.