Singapore PM listed as press freedom 'predator' as journalists continue to be targeted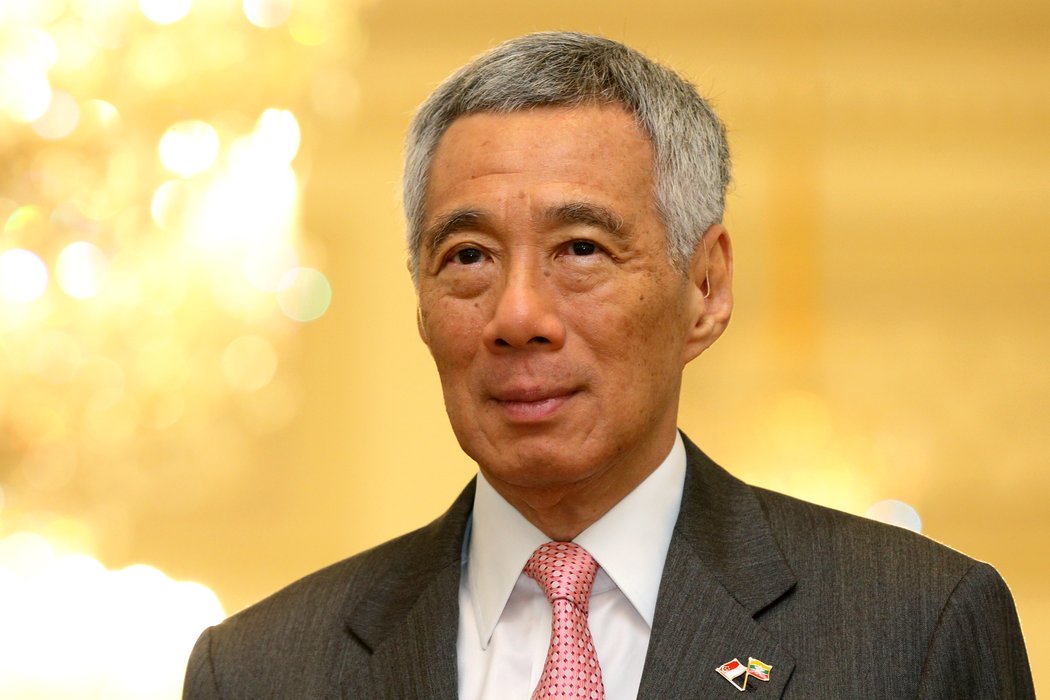 The Singaporean government has continued to use an array of restrictive laws to silence criticism. Many of these issues were raised by the UN Human Rights Council in May 2021, during the review of its human rights record. Among the laws that states called to be revised or repealed include the Printing Presses Act, Protection Against Online Falsehoods and Misinformation Act (POFMA), the Administration of Justice Act, the Protection from Online Falsehoods and Manipulation Act, the Public Order Act and the Penal Code. The Singapore government is due to respond to these recommendations in September.
In recent months, Prime Minister Lee Hsien Loong was included in a list of violators of press freedom. Journalists have continued to face defamation and other charges for their reporting, there are reports of increasing surveillance and an individual has been charged under the Official Secrets Act.
Expression
Singapore PM included in Reporters without Borders' Predators' gallery
In June 2021, Reporters without Borders (RSF) included Singaporean Prime Minister Lee Hsien Loong in its list of 'predators' against press freedom for 2021. These 'predators' are defined as heads of States who attack press freedom through pushing for censorship, arbitrarily jailing journalists or inciting violence against them.
RSF stated that Lee Hsien Loong has perpetuated the one-party state initiated by his father and used state apparatus to control the flow of information. He has pushed for self-censorship and has gagged the press, wielding the government-controlled Media Development Authority to remove content and to order the closure of media outlets. The system, argued RSF, has no room for press freedom.
At the same time, he is fond of suing bloggers he doesn't like. He has an army of lawyers who sue them for astronomical sums, subjecting them to interminable legal proceedings with the aim of silencing them. The country's 'anti-fake news' law completes the country's 'repressive armoury' as it provides the government the power to decide the truthfulness of a news story.
Singapore was ranked 160th out of 180 countries in the 2021 World Press Freedom Index. Lee Hsien Loong joins five other ASEAN leaders included in the Predators' gallery from Myanmar, Thailand, Cambodia, Vietnam and the Philippines.
No case to answer on defamation charges, argues editor and writer
On 26th July 2021, The Online Citizen (TOC) online platform editor-in-chief Terry Xu and writer Daniel Augustin De Costa argued that there was no case to answer regarding the charges they face for a letter published on the site in September 2018. As previously documented, both are facing criminal defamation charges for publishing the letter condemning government corruption.
TOC's defence lawyer M Ravi argued that De Costa did not single out individuals who may have been harmed, when he referred to 'corruption at the highest echelons' in the article. He further argued that the charges did not consider the context of the quoted statement.
Under Singapore's Penal Code, criminal defamation carries a sentence of up to two years' imprisonment, a fine or both. Ending the use of legal action, such as criminal defamation which curtails freedom of expression, was one of the recommendations received by Singapore in its Universal Periodic Review.
Authorities reject media outlet's application to cancel POFMA correction direction
The Ministry of Home Affairs has rejected The Online Citizen (TOC) media platform's application to cancel a correction direction filed under the country's Protection from Online Falsehoods and Manipulation Act (POFMA), citing that the conditions needed for issuing the correction order had been met.
On 18th May 2021, TOC reposted a video and commentary by an Instagram user claiming that police had bullied an older woman for not wearing a mask. Police refuted these claims and stated that they had helped the woman. On 21st May 2021, a POFMA order was issued to TOC, the instagram user and Singapore Uncensored which had also shared the story.
TOC later released a video interview with the woman who denied the police's claims that they had helped her. Home Affairs and Law Minister K Shanmugam claimed that the woman had dementia and decried as 'despicable' TOC's attempts to 'twist facts to attack the police'.
In its statement, TOC claimed it had updated its post to include the clarificatory statement made by the police which refuted the bullying claims the day after sharing the story. While it commended the police for its assistance to the woman, it reiterated that it was their duty to continue to report matters of importance even if it displayed authorities in a negative light.
TOC has previously received correction orders for its reporting. As previously documented, POFMA has been increasingly used against political parties and critical online media.
Prime Minister seeks damages from Malaysian writer for defamation
A journalist from The Online Citizen (TOC) is facing defamation charges brought by Prime Minister Lee Hsien Loong. Lee is seeking aggravated damages and costs over an article the journalist wrote for TOC in 2019 that repeated allegations by Prime Minister Lee Hsien Loong's siblings that he had misled their father into believing the family house at 38 Oxley Road had been gazetted by the Government.
The journalist, Rubaashini Shunmuganathan, was found liable for defamation in default of appearance in late 2019 but did not appear at the virtual damages assessment hearing on 1st June 2021. During the virtual hearing held on videoconferencing platform Zoom, the court heard that Rubaashini, a Malaysian, had repeatedly been served court papers since December 2019, through her personal e-mail address, her TOC e-mail address and in person. Lee had also sued TOC editor Terry Xu over the same article in a separate case that is pending judgment.
The authorities have used criminal defamation provisions under the Penal Code to prosecute critics. Further, civil defamation lawsuits have long been used by representatives of the ruling People's Action Party (PAP) to sue and seek hefty financial compensation for damages from individuals who express dissent.
Human rights groups have long raised concerns about the abuse of defamation laws to penalise and harass individuals exercising their right to freedom of expression and information online. Justice Audrey Lim adjourned the case and will decide on the amount of damages and costs at a later date.
Editor facing charges for post on the legal system
On 19th August 2021, the Attorney General started contempt of court proceedings against TOC chief editor Terry Xu over a blog post on the legal system. The Attorney-General's Chambers (AGC) said that its application for the proceedings under Section 3(1)(a) of the Administration of Justice (Protection) Act was made in response to the blog post TOC published on 27th January 2021.
In the TOC post, titled Open Letter to Singapore's Chief Justice Concerning Omissions In "Opening Of Legal Year 2021" Speech, a writer named Julie O'Connor had questioned how equitable the justice system in Singapore is. Ms O'Connor addressed her post to Chief Justice Sundaresh Menon and made references to his speech at a ceremony to mark the opening of the 2021 legal year.
She referred to several cases from 2020, such as the case of Parti Liyani, the former domestic worker who was acquitted of theft. She also mentioned Li Shengwu, who has been fined for contempt of court, as well as Lee Suet Fern, who has been found guilty of misconduct in her handling of former PM Lee Kuan Yew's will.
This is not the first time Terry Xu has been targeted by the authorities. Xu is currently embroiled in a defamation suit brought by Prime Minister Lee Hsien Loong over an article also published on TOC about the Lee family's home at 38 Oxley Road. He is also on trial on a separate charge of criminal defamation for publishing an article in September 2018 which alleged corruption within the Government's highest ranks.
The 2017 Administration of Justice (Protection) Act, a vaguely worded contempt of court law, has been used to prosecute human rights defenders for criticism of the courts, under the guise of protecting the judicial system. Activist Jolovan Wham was charged with contempt for a Facebook post stating that "Malaysia's judges are more independent than Singapore's for cases with political implications." Human rights lawyer M Ravi was investigated for contempt of court in 2020 under the Act following the publication of an article on independent media website The Online Citizen (TOC) relating to his client, Mohan Rajangam, a Singaporean who challenged the legality of his extradition from Malaysia in 2015.
Increased camera surveillance raises questions on the right to privacy
Minister for Home Affairs K Shanmugam said Singapore would have more than 200,000 cameras by 2030, double the current number it currently has. He acknowledged there was criticism regarding invasion of privacy posed by these cameras but argued that these claims fail to acknowledge that most people want to live in a safe environment.
A study ranks Singapore as the 11th most surveilled state in the world in 2019. In March 2021, K Shanmugan confirmed that 90,000 cameras had already been installed. Facial recognition to access services is also being rolled out.
Civil society has raised the impact of Singapore's widespread surveillance on the right to privacy and on human rights. In an April 2021 article on surveillance in the country, Singaporean activist Kirsten Han argued that surveillance measures have often been implemented with little or no discussion, and that it has disproportionately affected some groups such as migrant workers and prisoners. In the absence of guarantees for the right to privacy in the Constitution, and the lack of deeper understanding by the public on these measures, details on how data can be abused by the State are often less considered.
In a discussion on website Reddit asking what made 'ex-Singaporeans' leave the country, several raised the high levels of surveillance and government control that have pushed them to leave or consider leaving.
Individual arrested under Official Secrets Act for allegedly leaking information
A public servant has been arrested under the country's Official Secrets Act for allegedly leaking information on COVID-19 measures ahead of the official announcement. The police clarified that the offence fell under the category of 'wrongful communication of information' under the law.
The man allegedly shared information on the suspension of programmes for children and youth to a WhatsApp group. The information was further disseminated. If found guilty, the man can face a fine and a two-year sentence. Unauthorised receivers may also be held liable, according to the police.
This is inconsistent with The Johannesburg Principles on National Security, Freedom of Expression and Access to Information which state that no person may be punished on national security grounds for disclosure of information if the disclosure does not actually harm and is not likely to harm a legitimate national security interest. Further, Singapore does not have a freedom of information law, despite ongoing calls for such legislation.
Peaceful assembly
Solo protest denied by police
In June 2021, the Singaporean police denied permission to a man who was planning to conduct a protest outside the Australian High Commission. The Twitter user said the protest would be directed towards Australia's Prime Minister, who was due to make a visit to Singapore.
The police released a statement on 9th June 2021, refuting claims by a Twitter user that he had checked with the police, and stated that it had not received an application for any permit. The police also reminded the public that organising or participating in an assembly without a permit is a violation of the Public Order Act. Further, no permits will be provided for assemblies advocating for causes related to other countries.
As previously documented, the Public Order Act defines assembly to cover even solo peaceful protests. Prominent activists including Jolovan Wham and Seelan Palay have faced charges under this law for conducting one-person protests. The law also provides the police commissioner with specific authority to reject any permit application for an assembly or procession "directed towards a political end" if any foreigner is found to be involved.