Singapore continues to silence dissent with suspension of human rights lawyer and investigation, harassment of activists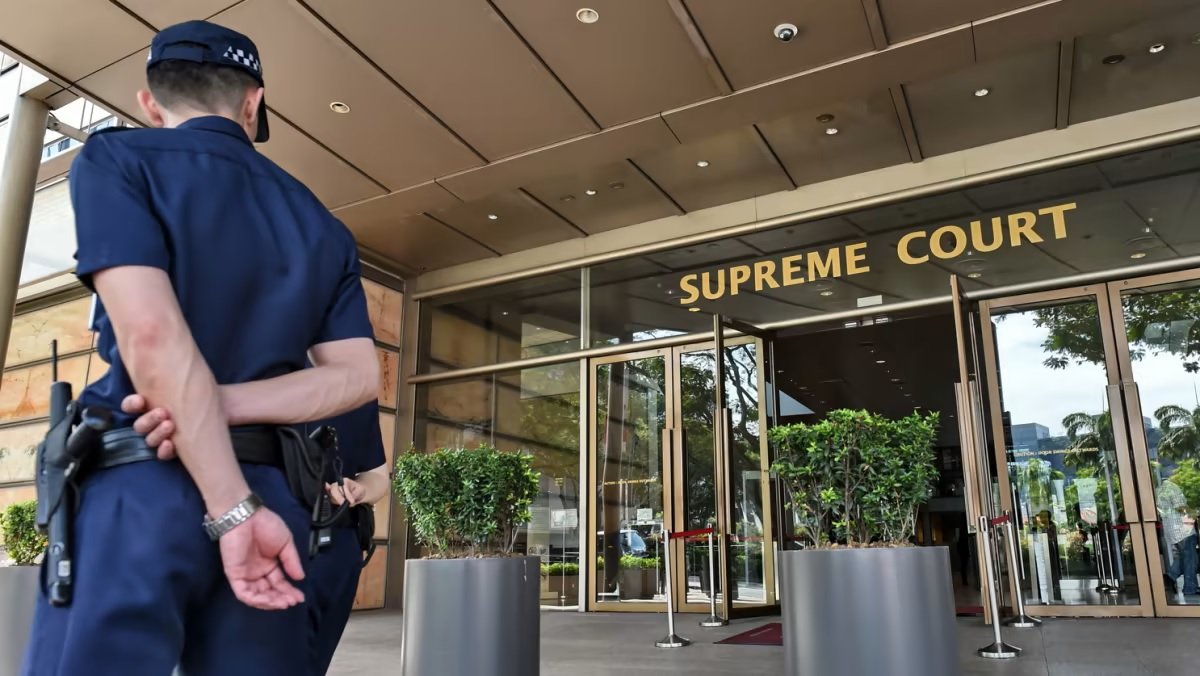 Singapore is rated as 'repressed' by the CIVICUS Monitor. Ongoing concerns include the use of restrictive laws to stifle freedom of expression, the prosecution of journalists and protesters and the harassment of activists.
This was reflected in reports by international civil society groups. Human Rights Watch in their annual report in January 2022 highlighted that the Singapore government used draconian criminal laws and civil defamation suits to harass and prosecute critical voices, including activists, bloggers and journalists. Further, there was little freedom of assembly. Amnesty International said in March 2022 that the use of repressive laws to silence dissent had intensified and the judicial harassment of independent media workers and government critics continued.
Since January 2023, the government has suspended human rights lawyer M Ravi for his peaceful expression, while UN experts have raised concerns on attempts to criminalise human rights defenders Kirsten Han and Rocky Howe. An activist is facing harassment to remove her social media posts while a rapper is facing charges for a video and his social media comments.
Association
Human rights lawyer suspended for a maximum of five years
LFL: Ravi's suspension a blow to state of justice in Singapore https://t.co/z1dc5GygKX

— malaysiakini.com (@malaysiakini) March 22, 2023
On 21st March 2023, The Court of Three Judges handed a five-year suspension under s83(1)(b) of the Legal Profession Act 1986 to human rights lawyer M Ravi, the maximum sanction possible for lawyers' misconduct. This was for making "grave and baseless accusations of improper conduct" against the Attorney-General, officers from the Attorney-General's Chambers and the Law Society.
A prominent human rights lawyer who is known internationally for representing death-row inmates in Singapore, M Ravi has spent the better part of his 20-year career advocating for human rights and access to justice.
The case and misconduct charges stem from an October 2020 online interview with M Ravi regarding the case of Malaysian national Gobi Avedian, who was sentenced to death in 2018 after being convicted of importing 40.22 grams of heroin into Singapore. In the interview, Ravi expressed that the public prosecutor "has been overzealous in his prosecution and that has led to the death sentence of Gobi". On 19th October 2020, Ravi received a letter from the Attorney-General's Chambers (AGC) demanding an apology and that he unconditionally retract his allegations as they were "baseless assertions".
M Ravi instead posted the letter on Facebook, saying that he was "entitled to [his] criticisms of the unfairness associated to the miscarriage of justice." He also threatened to sue the Law Society of Singapore if it did not protect the independence of lawyers or if it participated in any ongoing harassment against him.
In response, the AG filed a complaint with the Law Society. M Ravi was initially held responsible for improper conduct and ordered to pay a SGD 6,000 (USD 4,495) penalty. However, the Law Society pushed for more serious sanctions.
Lawyers for Liberty (LFL) - a Malaysian human rights group questioned the silence of the Singapore Law Society over the suspension calling it a continuation of the "harassment and intimidation of lawyers" for representing Malaysians facing the death sentence under the country's controversial drug laws. On 28th March 2023, Front Line Defenders said that the charges filed against M Ravi are directly related to his work in defence of the human rights of people in Singapore while Human Rights Watch said that "Singapore's hyper-sensitive judiciary and prosecutors have finally exacted their pound of flesh from M. Ravi in the latest round of their campaign of harassment and persecution of this outspoken human rights lawyer."
Civil society groups in the Asia Pacific including FORUM-ASIA issued a joint statement on 31st March 2023 saying the suspension "sends a chilling message to capital defence lawyers in Singapore." On 6th April 2023, the President of the Council of Bars and Law Societies of Europe (CCBE), Panagiotis Perakis, wrote a letter to the President of Singapore expressing concerns over the suspension and urging her to do everything in her power to address Ravi's unjust suspension.
This is not the first time M Ravi has been targeted. As previously documented, in June 2022, the High Court ordered him and his supervising solicitor Cheng Kim Kuan to pay the Attorney-General SGD 20,000 (USD 14,500) in costs for a failed application on behalf of 17 death-row inmates who alleged that, as ethnic minorities, they were more likely to be investigated, prosecuted and sentenced for drug offences. In October 2022, M Ravi received a notice from the police informing him that the Criminal Investigation Department were now investigating him for criminal defamation and scandalising the judiciary in posts related to the death penalty shared on his public Facebook page.
UN expert raise concerns on attempt to criminalise human rights defenders
Kirsten Han, Rocky Howe under investigation for public assemblies, say police, not for anti-death penalty T-shirts https://t.co/dFQdo3Qz0I pic.twitter.com/wZv0E9fVGz

— AsiaOne (@asiaonecom) June 27, 2022
On 31st January 2023, the UN Special Procedures made public a communication written by the UN Special Rapporteur on Human Rights Defenders to the government on 17th November 2022 on the investigation into human rights defenders Kirsten Han and Rocky Howe under the Public Order Act.
As previously documented, on 24th June 2022, the Bedok Police Division summoned Han and Rocky Howe, a member of the Transformative Justice Collective (TJC), for potential violations of the Public Order Act 2009. They were accused of participating in two public assemblies organised without permission from the authorities in March and April 2022 respectively.
The UN expert said that she was "concerned by what appears to be an attempt to criminalise and intimidate the two human rights defenders for defending the rights of others and exercising their internationally recognised rights to freedom of peaceful assembly and freedom of expression. We are furthermore concerned by the lack of information provided to the human rights defenders about the progress and nature of the investigation, which may inhibit their ability to continue their work in defence of human rights, notably advocating against the use of the death penalty."
The Public Order Act has been systematically used to clamp down even on solo peaceful protests. In October 2020, a group of UN Special Rapporteurs expressed serious concerns about the use of the Public Order Act to severely restrict civic space, and to prosecute the legitimate exercise of the rights to freedom of expression, peaceful assembly and association.
The government replied on 17th January 2023, confirming that Kirsten Han and Rocky Howe were being investigated under Singapore's Public Order Act, and contested allegations about an attempt to intimidate the two human rights defenders.
Expression
Activist faces harassment to remove her social media posts
High Court dismisses bid by activist Han Hui Hui and 5 others to declare COVID-19 vaccination measures as 'unlawful' https://t.co/E7McNAvIsR pic.twitter.com/qOciSS8hDU

— CNA (@ChannelNewsAsia) June 16, 2022
On 5th March 2023, the Southeast Asia Freedom of Expression Network (SAFEnet) called on the Singaporean government to halt its harassment of human rights defender Han Hui Hui to remove her social media posts.
Han Hui Hui is an active blogger who uses her blog and social media posts to raise awareness on the human rights situation in Singapore, especially on public housing, public healthcare a good standard of living and children's rights. She also actively organises programmes and events to raise awareness of the right to freedom of expression in Singapore.
According to SAFEnet, since 2013 she has faced harassment from the authorities including the threat of facing defamation charges if she did not remove her social media posts.
Most recently, she has been posting about a court's decision to impose a hefty cost of SGD 22,504.90 (USD 16,862.47) for a case she filed in 2021 with five others to quash COVID-19 vaccine-related measures rolled out by the government. On 21st February 2023, Han Hui Hui was banned from posting on her TikTok account, while on 1st March 2023 she received a letter from the government ordering her to take down a video and accompanying social media posts on her Facebook page, Instagram page and YouTube channel.
Online safety law comes into effect
The Singapore government can now issue directives for social media platforms to block local access to what it deems as "egregious" content. The new regulation also allows access to such sites to be cut if the operators refuse to comply with the directive.
Effective from 1st February 2023, the Online Safety (Miscellaneous Amendments) Act enables industry regulator Infocomm Media Development Authority (IMDA) to direct "online communication services" to disable local access to harmful content. This includes, amongst others, content advocating or instructing on physical violence and terrorism, as well as content that poses public health risks in Singapore.
As previously documented, civil society groups have raised concerns about the law. Legality requires rules to be clearly defined so people who use the internet, internet intermediaries - including social media services - courts and authorities know exactly what content is impermissible online. The Online Safety law, however, does not currently meet this threshold. Its vague definitions of "egregious content" risk overbroad enforcement - including censoring information that "advocates or instructs" content "likely to cause feelings" of racial or religious ill will or hostility, which can even include legitimate reporting or advocacy discussing race and religion online.
Further, adequate independent oversight and remedial mechanisms are fundamental to ensure human rights-centric implementation. The law's current prescribed process for appealing a content removal decision is to submit such appeals to the minister, who has executive powers to determine regulations in the first place. This raises real risks of unfettered discretion by authorities charged with implementing the law.
Rapper facing charges for video and social media comments
Rapper Subhas Nair testifies in his trial for attempting to promote ill will among racial, religious groups https://t.co/mLiYKAMz94 pic.twitter.com/qPsotPY7ec

— CNA (@ChannelNewsAsia) March 21, 2023
Rapper Subhas Nair, 31, went on trial on 21st March 2023 for attempting to 'promote ill will among racial and religious groups' through a video and comments on social media. Nair, whose full name is Subhas Govin Prabhakar Nair, is contesting four charges, arising from incidents between July 2019 and March 2021.
Nair explained that he was not trying to create enmity between groups. Instead, he was trying to call out racism and convey a message about the state of journalism in Singapore, specifically media bias and how certain people and cases were reported.
Under Section 298A(a) of the Penal Code, those convicted of attempting to promote feelings of ill-will between different groups on grounds of religion or race may be jailed for up to three years or fined, or both.
Section 298 of the Penal Code criminalises expression of any kind that is deliberately intended to wound the religious or racial feelings of any person and carries a possible penalty of up to three years in prison. This provision effectively criminalises speech that may offend others or be viewed as insulting to their religion. Laws that prohibit "outraging religious feelings" were specifically cited by the former UN special rapporteur on the right to freedom of expression, Frank La Rue, as an example of overly broad laws that can be abused to censor discussion on matters of legitimate public interest.
Another former UN special rapporteur on the promotion and protection of freedom of opinion and expression, David Kaye, expressed grave concern about Singapore's use of section 298, noting that "the criminalisation of a broad range of legitimate, even if offensive, expression is not the right tool for this purpose, and may well have the opposite effect. International human rights law allows only serious and extreme instances of incitement to hatred to be prohibited as criminal offences, not other forms of expression, even if they are offensive, disturbing or shocking".