Singapore continues to restrict fundamental freedoms, despite downgrade in civic space rating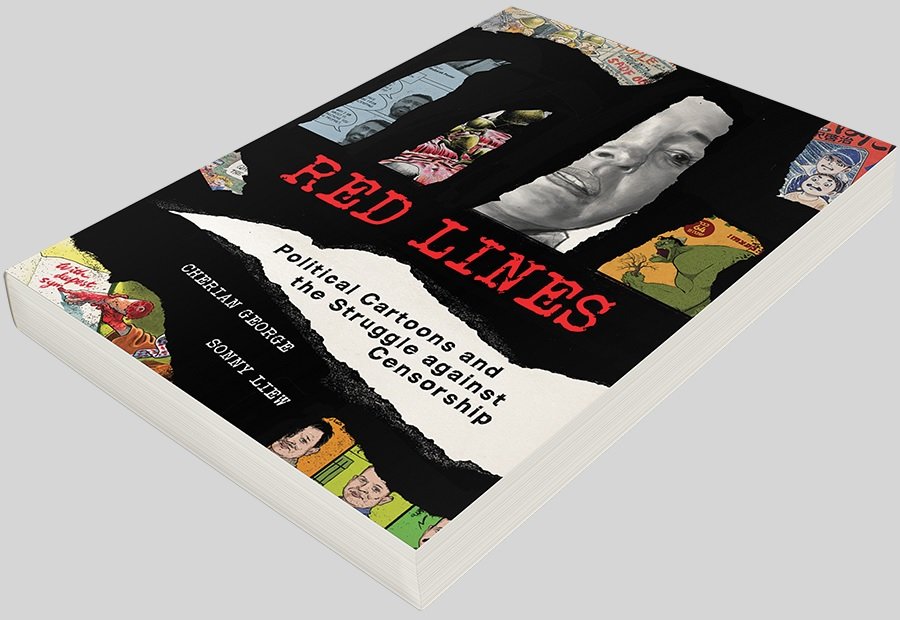 Singapore's civic space rating was downgraded from 'obstructed' to 'repressed' in the CIVICUS Monitor's People Power under Attack 2021 report, following a systematic pattern of civic rights violations, particularly concerning free speech. 
In 2021, Singapore used repressive legislation such as the Public Order Act, the 2017 Administration of Justice (Protection) Act, the Protection Against Online Falsehoods and Manipulation Act (POFMA) and defamation laws against human rights defenders, journalists and critics. It also passed a Foreign Interference (Countermeasures) Act which further threatens to curtail expression under the pretext of protecting national sovereignty. Singapore also failed to accept the majority of recommendations on civic space in its Universal Periodic Review at the Human Rights Council. A repressed category is the second worst rating and means that fundamental freedoms are 'significantly constrained'.
Despite this downgrade, Singapore has continued to repress fundamental freedoms. In recent months, the authorities banned a book on political cartoons and censorship and pulled the launch of a memoir written by a prominent civil society activist. Activist Jolovan Wham was convicted of violating the Public Order Act and ordered to pay a fine. Protesters who had called to end discrimination against LGBT+ groups were given police warnings. A report by international human rights group FIDH highlighted how Singapore's laws and practices contravened international human rights standards on peaceful assembly
Expression
Book on political cartoons and censorship banned
On 12th January 2022, it was reported that a book entitled "Red Lines: Political Cartoons and the Struggle Against Censorship" was blocked for release in Singapore as the book contained "multiple objectionable images" which the authorities claimed are "racially and religiously offensive".
"Red Lines" is a tribute to political cartoons and includes interviews with cartoonists around the world who have been variously harassed, sued, jailed and attacked for their work. It was authored by academic Cherian George and award-winning cartoonist Sonny Liew.
The book also includes a chapter on the duo's own experiences with censorship in Singapore. In May 2015, the National Arts Council withdrew an S$8,000 (USD 5,880) publishing grant from Liew's publisher Epigram Books for the award-winning graphic novel "The Art of Charlie Chan Hock Chye" due to its "sensitive content" and that it "undermines the authority or legitimacy" of the government.
In November 2021, the Infocomm Media Development Authority (IMDA) deemed "Red Lines" objectionable under the Undesirable Publications Act (UPA). The Undesirable Publications Act gives sweeping authority to government officials to ban any broadly defined publication, including electronic information, that the government deems "obscene" or "objectionable," yet provides vague definitions of what falls into categories such as being "injurious to the public good."
In response to Teo's remarks, Cherian George said in a blog post that he and Liew had already decided that "we should make some redactions for copies heading to Singapore stores out of respect for local norms". He added, "We were waiting for IMDA's inputs before doing the edits, but the government banned the book instead".
In Singapore, the right to the freedom of expression is drastically subverted by a highly restrictive legal and regulatory regime and media censorship. During Singapore's third Universal Periodic Review (UPR) in 2021, States urged Singapore to revise legislation restricting the full enjoyment of the fundamental rights. 
Book launch by activist pulled by authorities
Activist Constance Singam's memoir pulled from launch at The Arts House https://t.co/fZH8xJnqBM

— The New Paper (@thenewpaper) March 11, 2022
In March 2022, a book launch by civil society activist Constance Singam was pulled from a bazaar at The Arts House after its publisher purportedly failed to get the green light from the authorities. The move drew a backlash from the arts community on social media and once more raised questions about the role of the state in the arts.
"Where I Was: A Memoir About Forgetting And Remembering" is an updated version of Singam's 2013 memoir. The book tells the story of her life as an Indian woman, widow and civil society activist. Singam, 86, reflects on advocacy movements, as well as the events that led to the 2009 "Aware saga", in which the gender equality advocacy association was briefly taken over by Christian conservatives. Her publisher, Ethos Books, had applied to launch the book at the Singapore Literature Book Bazaar, which kicked off on 7th March 2022. The event was organised by the Singapore Book Publishers Association (SBPA) and funded by the National Arts Council (NAC).
The launch was set to be hosted by the acclaimed author Balli Kaur Jaswal. Balli noted on social media that The Arts House had withdrawn from hosting the launch after receiving her questions for the author which included topics, amongst other things, like activism, feminism and identity. She said there were "hints" from the Arts House that she should stick to "safe, non-political topics".
Peaceful Assembly
Individuals involved in LGBT+ protest receive police warnings
Today: A protest by Singaporeans against transphobia in the education system. pic.twitter.com/ZRy14e9nHZ

— Kirsten Han 韩俐颖 (@kixes) January 26, 2021
On 30th November 2021, the police issued warnings to six individuals for their involvement in a protest earlier in the year, raising issues of discrimination against LGBT+ groups in schools. In its statement, the police said that the individuals did not have a permit to stage the protest and had failed to leave the premises despite repeated warnings. Three individuals, including the organiser, were issued 24-month and 12-month conditional warnings for their participation and for not following the 'move on' instructions.
Two other protesters who the police said complied with directions to leave the assembly were issued a stern warning for their participation, while another protester was also issued a stern warning for abetting an offence of participating in a public assembly without a permit.
As previously documented, police arrested three individuals who protested against transphobia in schools in January 2021. The protesters carried a pride flag and a transgender flag, and signs which said "#FIX SCHOOLS NOT STUDENTS" and "trans students deserve access to HEALTHCARE & SUPPORT". They conducted the protest after a transgender student was allegedly blocked by the Ministry of Education (MOE) from obtaining a referral letter for hormone treatment.
The protesters also released a statement after the assembly, raising concerns on how discrimination against LGBT+ groups damaged student welfare and called on the MOE to end discriminatory practices against the community.
Activist Jolovan Wham sentenced for holding a sign
🇸🇬 #Singapore: The sentencing today of activist Jolovan Wham just for holding a sign, highlights why we downgraded the country's #civicspace rating to 'repressed'. The gov't must halt its judicial harassment of activists who speak up about human rights https://t.co/bGucPP4Gs1 pic.twitter.com/yYI7oTEMnB

— CIVICUS Monitor (@CIVICUSMonitor) February 25, 2022
On 25th February 2022, Singaporean activist Jolovan Wham was fined S$3,000 (2,200 USD) for an 'unlawful assembly' in December 2018 along the main entrance of the former State Courts building. As previously documented, Wham had held up a paper calling on the government to drop charges against 'The Online Citizen' (TOC) editor Terry Xu and Daniel de Costa, who were then facing defamation charges.
Wham was convicted of violating the Public Order Act for this action in January 2022. During the trial, Wham's defence team stated that he was simply posing for a photo and that his actions did not constitute an assembly. Police officers who were among the witnesses called by the defence team also testified in the cross-examination that Wham's actions did not threaten public order.
Human rights organisations CIVICUS, FORUM-ASIA and Think Centre condemned the sentencing and called on the government to end its judicial harassment of Wham and to repeal all repressive laws. The groups also called on the international community to do more to hold Singapore accountable for its continuous harassment of defenders.
Wham has faced constant intimidation for his criticism of Singapore's policies. He was charged in 2020 for two stand-alone protests. In April 2019, he was fined S$5,000 (3,680 USD) for contempt of court for a Facebook post in April 2018 where he stated that Malaysian judges were more independent than Singaporean judges in cases having political implications. In February 2017, he chose to serve the default prison term of 22 days rather than pay a fine for an illegal public gathering on an MRT train to mark the 30th anniversary of Operation Spectrum, where individuals were detained without trial.
Report highlights repression of the right to peaceful assembly
#Singapore: The long and winding road to freedom of peaceful assembly in the city-state - Check out the full @fidh_en report https://t.co/83knbVELjn pic.twitter.com/4FSAsP5JDf

— AG (@ag_fidh) February 28, 2022
On 28th February 2022, human rights group the International Federation for Human Rights (FIDH) published a report highlighting the systematic challenges to the right to peaceful assembly, which it argued was symptomatic of the country's "long-standing assault on the universality of human rights". The report titled "CORNERED: Repression of the right to freedom of peaceful assembly in Singapore" demonstrated how Singapore's legal framework was largely inconsistent with international standards related to this right.
The report called the Public Order Act "the cornerstone of Singapore's repression of the right to freedom of peaceful assembly" and as the main obstacle to the fulfilment of this right. The law requires prior permission for any public assembly and provides a broad definition of assembly that covers even one-person protests. Singapore further sets limitations on the conduct of assemblies, such as on the number of individuals, and materials used. The report criticised the inadequate recourse available to organisers of assemblies against restrictions and prohibitions imposed by the authorities and the disproportionate penalties for those who violate the law governing peaceful assembly, which have included prison terms.
These restrictions on peaceful assembly became even more pronounced during COVID-19, when events at Speakers' Corner, the only place where public assemblies could be held without permits, were suspended.
FIDH recommended the government reform its laws to ensure compliance with international standards, and facilitate the fulfilment of peaceful assembly. It also called on Singapore to implement recommendations on the right to peaceful assembly that had been raised during the Universal Periodic Review, and by Special Procedures Mandate Holders. 
Activist charged with holding public assembly without permit
On 15th December 2021, activist Gilbert Goh was charged for his participation in a public assembly without a permit and for refusing to sign a police statement. The charge stems from his protest on 1st May 2021, where he held a placard near the Immigration and Checkpoints Authority Building that read '"Please ban all flights from India. We are not racist! Just being cautious." Goh had conducted the protest after Singapore prohibited some visitors coming from India from entering the country after India saw a surge of COVID-19 cases.
He allegedly refused to sign the statement that he made in the Bedok Police Division on 11th May 2021.
Police also claimed he had allowed a foreigner to participate in a November 2019 protest at Speakers' Corner concerning opposition to the Comprehensive Economic Cooperation Agreement between Singapore and India. Under Singapore's Public Assembly Act, public assemblies require a permit, except at Speakers' Corner. However, this exception does not apply to foreigners.
An individual participating in a public assembly without a permit can be fined up to S$3,000 (USD 2,200), while refusal to sign a police statement is punishable with a jail term of up to three months and/or a fine of up to S$2,500 (USD 1,840). Goh has said he will contest the charges