Singapore authorities threaten editor with libel and smear critical online news sites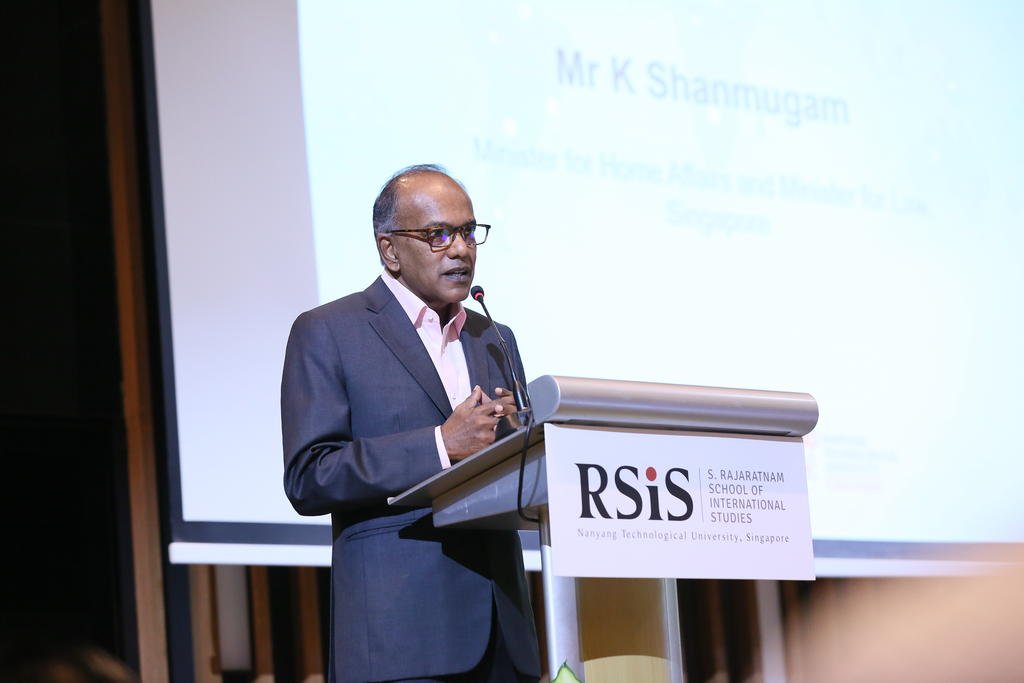 The Singapore government has continued to take action to target the media, activists and others for criticising the government. An independent news website The Online Citizen (TOC) is being forced to take down a critical article, online news sites have been smeared as 'advancing foreign interests' while a human rights lawyer is being targeted for his anti-death penalty advocacy.
In May 2019, The UN Committee on the Rights of the Child raised concerns that "the rights to freedom of expression, association and peaceful assembly are severely restricted by the State party and subject to undue limitations, with serious repercussions on the rights of children to freely express themselves, including on the internet".
The Committee called on the government to review its laws and policies, in particular the Administration of Justice (Protection) Act and the Public Order Act, in order to ensure full respect for the rights and freedoms guaranteed to children under the Convention.
Expression
Prime Minister threatens editor with libel
#NSTworld #Singapore PM threatens online editor with #libel https://t.co/7aBoWfa1JA

— New Straits Times (@NST_Online) September 1, 2019
On 2nd September 2019, Prime Minister Lee Hsien Loong demanded in a letter that the independent news website The Online Citizen (TOC) take down a "false" and "libellous" online article. The article referred to the Lee family's ongoing feud over a family house, which their father and the former prime minister of Singapore, Lee Kuan Yew had wanted to demolish. Prime Minister Lee Hsien Loong, however, had blocked the demolition process, leading the prime minister's siblings to accuse him of hijacking the Lee patriarch's legacy.
The letter further compelled Terry Xu, chief editor of TOC, to issue a "full and unconditional apology", adding that if Xu fails to comply, "PM Lee will have no choice but to hand the matter over to his lawyers to sue to enforce his full rights in law".
This is not first time Terry Xu has been targeted by the authorities. In December 2018, as previously documented on the CIVICUS Monitor, Xu was charged with defamation for publishing a letter in September 2018 condemning government corruption.
Singapore is widely known to use defamation and libel suits to silence criticism and dissent, as shown in the case of blogger Leong Sze Hian and activist Jolovan Wham.
Minister smears online news sites
On 25th September 2019, Home Affairs and Law Minister K. Shanmugam's accused two independent and critical online news sites of "advancing foreign interests" during conference on foreign interference tactics and countermeasures. 
He stated that New Naratif - a multimedia website for Southeast Asian journalism, art and research - "is funded by a foreign foundation and has received other foreign contributions as well" while The Online Citizen, a news site  "employs foreigners to write almost exclusively negative articles on Singapore politics - including inflammatory articles that seek to fracture social cohesion". The Minister stated that it was "necessary to put in place its own legislative measures to counter attempts by foreign forces to influence domestic politics and opinion"
New Naratif co-founder Kirsten Han responds to Shanmugam's remarks on foreign interference https://t.co/WwcCCwP8Hw pic.twitter.com/8j7lg7vfuT

— Google Trends Online (@GoogleTrendsOn1) September 26, 2019
Kirsten Han co-founder and editor-in-chief of New Naratif, responded to these accusations:
"The way my fellow activists and I have been smeared on social media and in the mainstream press rings alarm bells over who and what is going to be the target of such legislation".
Over the years the authorities have used various means to suppress critical news sites including suing critical journalists, applying pressure to make them unemployable, or even forcing them to leave the country. Defamation suits are common and may sometimes be accompanied by a charge of sedition, According to Reporters Without Borders (RSF), the situation worsened significantly in 2018, with serious charges being pressed against five independent news websites and at least seven journalists and bloggers.
Duo being investigated for wearing anti-death penalty t-shirt
Man and woman under investigation for wearing anti-death penalty t-shirts at Yellow Ribbon Prison Runhttps://t.co/y0XV4ocn3A pic.twitter.com/XVemTOkvFt

— Yahoo Singapore (@YahooSG) September 17, 2019
On 17th September 2019, it was reported that a 38-year-old Singaporean man and a 30-year-old Singaporean woman are being investigated by the police after they wore t-shirts bearing a message against the death penalty during a recent Yellow Ribbon Prison Run (YRPR).
The police said they were investigating the duo for offences under the Public Order Act. A person who takes part in a public assembly or procession without a police permit may face a fine of up to S$3,200 (US$2,367) for a first offence upon conviction.
As previously documented, the Public Order Act has been systematically used to silence fundamental freedoms in Singapore. Further, activists and human rights defenders in Singapore regularly face harassment, investigation and unfounded charges for no other reason than expressing their views and organising peaceful gatherings
Association
Human rights lawyer targeted for anti-death penalty advocacy
Surendran urges Singapore to drop charges against lawyer defending Malaysian on death-row https://t.co/JyNSJiXDbV

— Malay Mail (@malaymail) August 20, 2019
Human rights lawyer M. Ravi is being targeted by the authorities for his advocacy in support of a mentally disabled Malaysian drug offender on death row in Singapore.
On 1st August 2019, the Attorney General's Chambers (AGC) filed a complaint to the Law Society against Ravi over his memo to the Malaysian government in which he urged the government to bring Nagaenthran's case promptly to the International Court of Justice (ICJ). The AGC accused Ravi of making "baseless" and "false" statements "which attack State Prosecutors in Singapore, a sitting Judge of the State Courts of Singapore, and the Singapore Courts", based on his note to the Malaysian government.
Citing Section 83(2)(h) of the Legal Practice Act, the AGC charged that Ravi's "conduct" is "calculated to prejudice the administration of justice, and is accordingly improper" for a lawyer, who is "a member of an honourable profession".
Ravi could be barred from legal practice. In addition, contempt of court charges may also be brought against him.
Lawyers for Liberty legal adviser N Surendran called on Singaporean authorities to stop persecuting lawyer Ravi, saying:
"We condemn this high-handed action against M Ravi and demand that Singapore drops all charges against him. We further demand that Singapore cease and desist from further threatening or interfering with the lawyers of the Malaysian death row prisoners."
Landmark report on violations against LGBTIQ launched
On 25th May 2019, Sayoni, a feminist group that works to uphold equality and human rights protections for lesbian, bisexual and transgender women as well as transgender men, launched the report "Violence and Discrimination against LGBTIQ women in Singapore".
The study is Singapore's first systematic documentation of human rights violations against LGBTIQ women, presenting evidence of physical and emotional violence committed against them in private and public spheres in Singapore. It was launched at a public event, with members of the research team and experts discussing key findings.
Peaceful Assembly
Pink Dot gathering sheds light on discrimination against LGBTIQ community
Pink Dot rally shines light on discrimination, Section 377A https://t.co/T69hslWkAR pic.twitter.com/ORR3EnGBDi

— AsiaOne (@asiaonecom) June 30, 2019
On 29th June 2019, thousands of people gathered at Hong Lim Park for the 11th edition of Pink Dot SG, Singapore's LGBTIQ pride event. The focus this year was on the law that criminalises sex between men. The event featured concerts and speeches by famous actors and social media personalities. It ended with attendees holding up pink and white lights that formed the banner "Repeal 377A". Section 377A of the Penal Code criminalises consensual sexual relations between men.
Paerin Choa, Pink Dot SG spokesperson said:
"It has been a decade and yet our leaders seem to be selective in their listening when it comes to the discrimination that LGBTIQ people face every single day…we continue to be made invisible and marginalised in Singapore where we are denied respect and dignity by the laws and the policies of this country."
As previously documented, since 2017 the Pride event has been affected by amendments to the Public Order Act passed in October 2016, which barred foreign companies from sponsoring events in Hong Lim Park, the only venue in the country where public protests are allowed. Further, the amendments in 2016 allow only Singaporeans and permanent residents to attend and speak at public rallies in the park.