Singapore: Anti-fake news POFMA law used to block news outlet, target critics as another law to regulate online content is passed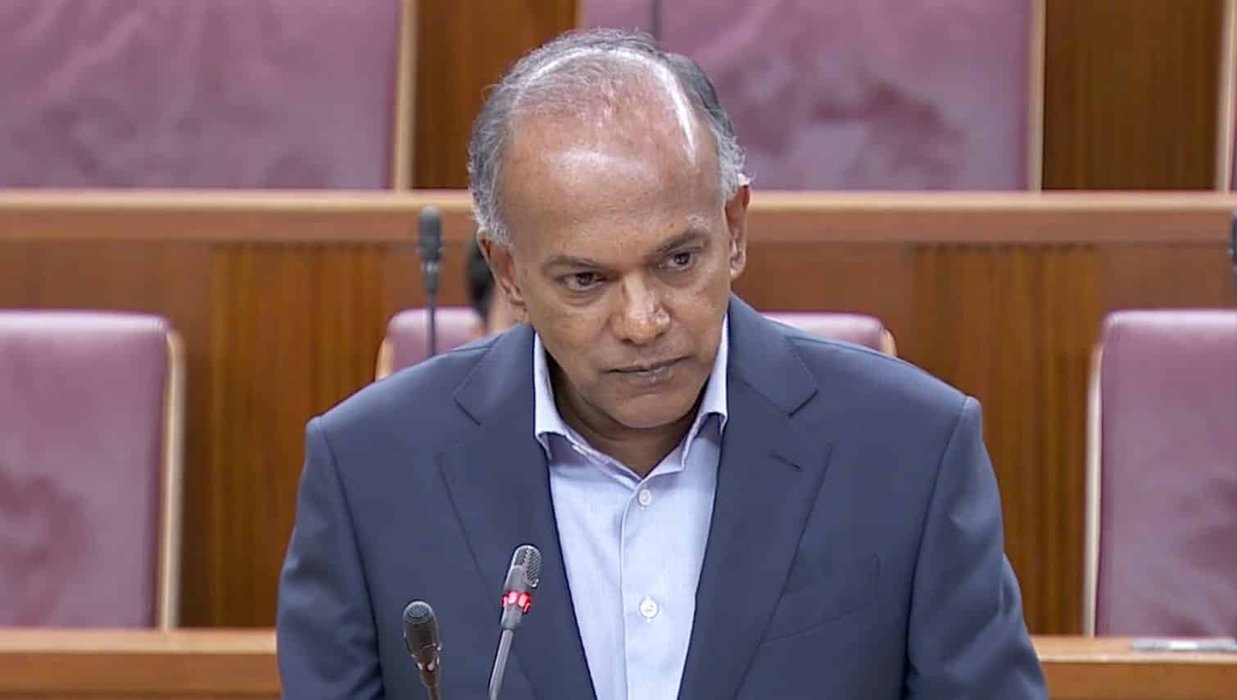 Singapore is rated as 'repressed' by the CIVICUS Monitor. There are ongoing concerns about the use of restrictive laws, including defamation laws, to criminalise criticism of the authorities. The 2019 Protection from Online Falsehoods and Manipulation Act (POFMA) has been used to harass critics, while there are restrictions on peaceful assembly under the 2009 Public Order Act (POA).
In May 2023, Amnesty International expressed grave concerns regarding the escalating harassment, investigations, and legal persecution of human rights defenders and government critics ahead of the upcoming presidential elections scheduled to take place in September 2023.
The group highlighted the cases of human rights lawyer M. Ravi whose practising licence was suspended for five years in March 2023, in response to statements he made outside a courthouse and posts he shared on Facebook. They also noted the case of editor Terry Xu who in April 2023 was made to pay SGD 30,000 (USD 22,474) in fines and other costs for contempt of court after being found guilty of "impugning the reputation of the Singapore judiciary" for the publication of an open letter in 2021 on his website, The Online Citizen (TOC).
In recent months, the POFMA law has been used to block media outlet Asia Sentinel and to cut off sources of financial or other material benefits to another news outlet, The Online Citizen. It was also deployed against a digital magazine. Correction directions under POFMA were also issued to articles and social media posts about the rental of two bungalows along Ridout Road by two ministers. The Online Criminal Harms Act was passed as is another law that could be used to suppress civic space. A rapper was found guilty for comments on social media while a new report highlights restrictions to freedom of expression online for LGBTQI+ persons.
Expression
Anti-fake news law deployed to block news outlet Asia Sentinel
Singapore to block Asia Sentinel website for not complying with POFMA correction direction https://t.co/lA1SnGAnF3 pic.twitter.com/W9NL92QGiH

— CNA (@ChannelNewsAsia) June 2, 2023
The Protection against Online Falsehoods and Manipulation Act (POFMA), as previously documented, is a sweeping piece of legislation which permits a single government minister to declare that information posted online is "false" and to order the content's "correction" or removal if deemed to be in the public interest. Human rights groups have highlighted how the Act contains vague and overbroad provisions; offers unfettered discretion to ministers and government authorities in making decisions; and lacks protection for freedom of expression and opinion, and access to information. It has been used against opposition politicians, civil society and the media.
In June 2023, Reporters Without Borders (RSF) called for an immediate and unconditional end to the arbitrary blocking of access to Asia Sentinel, a California-based independent website specialising in Asian news coverage, because of an article that was not to the government's liking. The article interviewed Andy Wong Min Jun, the author of a 2021 commentary in Nikkei Asia that criticised Singapore's handling of KTV lounges amid the COVID-19 pandemic.
Asia Sentinel has not been accessible throughout the city state since 2nd June 2023 as a result of blocking orders issued by the Infocomm Media Development Authority (IMDA), a Singaporean governmental agency.
The site is accused of failing to comply with an IMDA "correction instruction" regarding a 24th May article that was headlined "Singapore Kills a Chicken to Scare the Monkeys" in reference to a Chinese proverb used to describe intimidation techniques, including techniques for intimidating the media. The Ministry for Home Affairs demanded a correction under POFMA.
The Asia Sentinel printed Singapore's demand for a correction – along with its reasons to refuse to write a correction, contending the report was accurate. They said that the POFMA "is a draconian provision" and that "it is being used against Asia Sentinel because we reported fairly and completely on the controversy over the government's attempts to silence a critic. We repeat, we stand by our story."
Daniel Bastard, head of RSF's Asia-Pacific desk, said: "By censoring Asia Sentinel in such a blatant manner, Singapore's government has revealed its true face, it has shown that it wants to act as a Ministry of Truth, accepting no criticism and tolerating only courtier journalism."
TOC news outlet marked as a 'Declared Online Location' under POFMA
Singapore authorities clamp down on The Online Citizen Asia: Declares its online platforms as declared online locations under POFMA – The Online Citizen https://t.co/X6dcYEGHEI

— Sense Hofstede (@sehof) July 22, 2023
Another news site often targeted is The Online Citizen (TOC) Asia. In May 2023, TOC and its editor Terry Xu were issued correction directions under POFMA for false allegations against the police. This relates to an incident two years ago involving an elderly lady who was not wearing a mask who was allegedly bullied by the police.
In July 2023, TOC was marked as a 'Declared Online Location' (DOL) under POFMA. This means the operators of TOC will not be allowed to receive any benefits, including financial ones, from operating the TOC website, Facebook page, Twitter account page and LinkedIn page. The move was carried out by the Ministry of Communications and Information (MCI) for allegedly "multiple falsehoods" communicated on TOC. The DOLs will be in effect for two years.
Four online web pages were previously marked as DOLs. These were the States Times Review's Facebook page, Singapore States Times's Facebook page, Alex Tan's Facebook page and the National Times Singapore's Facebook page.
Human rights groups have raised concerns of DOLs as it is not authorized pursuant to an order by an independent and impartial judicial authority at first instance, in accordance with due process and international law and standards;
TOC editor Terry Xu has faced numerous charges, convictions and fines for previous articles published, many for their critical stance towards the government. In 2021, the popular website was shut down by the Media Development Authority in Singapore for refusing to submit details of its subscribers, in an attack on media freedom that would have also violated the right to privacy of their subscribers.
Due to the continued harassment, TOC moved its operations out of Singapore and resumed publishing in September 2022 from Taiwan, where it has continued to scrutinise the Singaporean authorities.
Digital magazine receives correction directions
Yesterday, Jom was issued directions under the Protection from Online Falsehoods and Manipulation Act (POFMA) 2019.

We respectfully disagree with the POFMA office's findings.

Read our full response: https://t.co/ZM68xGF738

— Jom (@jom_media_) July 17, 2023
On 16th July 2023, Jom, a digital magazine, was issued directions under POFMA related to two blurbs in their weekly digest, "Singapore This Week" related to the Ridout Road bungalow leases. Jom was accused of making false claims about the government forcing Instagram to geo-block a post and that the Singapore Land Authority had spent over S$1 million (USD 736,848) renovating the Ridout Road properties because they knew that ministers would be the tenants.
The magazine responded by stating that they "disagree with the POFMA office's findings and will be challenging it according to the established process: first appealing to the ministers who issued the orders (Josephine Teo and Edwin Tong), failing which we will appeal to Singapore's High Court."
Correction order issued to activists and collective around death penalty case
On 30th May 2023, a request by an activist group to cancel or vary a correction order given to it under POFMA was denied by Minister for Communications and Information and Second Minister for Home Affairs Josephine Teo.
The case arose on 19th May 2023, after the Transformative Justice Collective (TJC), which campaigns against the death penalty, together with several activists and a website was asked to post corrections under the law regarding articles and social media posts that allegedly contain false statements about the execution of convicted drug trafficker Tangaraju Suppiah, including being denied an interpreter during the recording of his statement.
The group was required to add a correction notice at the top of their Facebook post stating that the post contained a false statement of fact, together with a link to an article in Factually which sets out the correct facts. Factually is a site run by the Singapore government to debunk misinformation and disinformation.
The correction order was issued also to activist Kirsten Han, lawyer M Ravi, The Online Citizen Asia (TOC) and TOC co-founder Andrew Loh.
POFMA invoked against politician and critics
Kenneth Jeyaretnam issued POFMA order over Facebook, LinkedIn posts on Ridout Road rentals https://t.co/heJDiBotEB pic.twitter.com/ymm2ocsXkB

— CNA (@ChannelNewsAsia) August 2, 2023
In July 2023, correction directions under POFMA were issued to Kenneth Jeyaretnam and Thamil Selvan over articles and social media posts about the rental of two bungalows along Ridout Road by two ministers.
Interest in the matter arose after opposition politician and Reform Party chief Kenneth Jeyaretnam questioned if the ministers were "paying less than the fair market value". Investigations, including by the Corrupt Practices Investigation Bureau, found no evidence of criminal wrongdoing or preferential treatment given to the two ministers - Home Affairs and Law Minister K Shanmugam and Foreign Affairs Minister Vivian Balakrishnan.
On 16th July 2023, Second Minister for Law Edwin Tong instructed that the correction directions be issued to Jeyaretnam and Selvan under POFMA. The government claimed that both men had falsely stated online that the Singapore Land Authority (SLA) gave the contract to renovate 26 Ridout Road and/or 31 Ridout Road to home interior and renovation company Livspace. They had also claimed that this was done because Livspace's CEO is the son of Shanmugam.
On 25th July 2023, the Ministry of Law of Singapore enforced POFMA against Lee Hsien Yang, the younger brother of Prime Minister Lee Hsien Loong, for a Facebook post regarding recent political scandals involving the ruling People's Action Party (PAP). In the Facebook post published on 23rd July, Lee Hsien Yang claimed that "[t]rust in the PAP has been shattered," referring to several recent incidents involving high-profile officials in the government and the PAP. Following the POFMA order, Lee Hsien Yang issued a correction notice on his Facebook page.
Online Criminal Harms Act - another law to suppress civic space
In July 2023, human rights groups raised concerns about the passage of the Online Criminal Harms Act 2023 (OCHA) that could be used to restrict freedom of expression as well as undermine privacy rights.
On 5th July 2023, the Parliament of Singapore passed the OCHA 'to deal more effectively with online activities that are criminal in nature.' According to the new Act, introduced in Parliament on 8th May 2023, the government has the authority to proactively remove any online content, accounts, websites or apps deemed as illegal, which specifically targets fraud and dangerous cyber operations. It also allows the removal of online material that is suspected of "provoking" a crime, such as offences against national security, racial harmony or personal safety.
FORUM-ASIA and CIVICUS, in a joint statement expressed their concerns about the law as it enables the government to use arbitrary power and discretion against people and companies, including internet service providers, in order to remove block, and restrict content. Further concerns raised are related to the extra-territorial implications, as the Act extends its reach beyond Singaporean borders, targeting individuals and entities regardless of their location or Singaporean ties.
Mary Aileen Diez-Bacalso, Executive Director of FORUM-ASIA said: 'We are concerned with the far-reaching implication of the OCHA, which will affect the protection of freedom of expression in Singapore and beyond. The Act will facilitate the arbitrary exercise of power by the government against critical voices and oppositions, particularly human rights defenders demanding justice and accountability."
Members of Parliament, including the Leader of the Opposition, also raised several concerns, including around free speech, privacy, and how criminal responsibility would be determined.
The OCHA is the most recent of a range of laws that have been passed in recent years that contain broad powers and could be used to silence online expression. In 2019, the Protection against Online Falsehoods and Manipulation Act (POFMA) was introduced which has been used to stifle independent reporting and to target the political opposition, HRDs, journalists and civil society. And in 2021 – despite criticisms from international and regional civil society – the government adopted the Foreign Interference (Countermeasures) Act to tackle 'hostile information campaigns' that seek to 'polarise society, influence its domestic political discourse and undermine its political sovereignty.' Like OCHA, both laws also have extraterritorial implication and give overbroad power to the government.
Rapper found guilty for comments on social media
On 18th July 2023, Singaporean rapper Subhas Nair was found guilty of attempting to promote ill will among racial and religious groups for comments made on social media and in a video. He was convicted of four such charges over incidents that occurred between July 2019 and March 2021.
As previously documented, Nair said that he was not trying to create enmity between groups. Instead, he was trying to call out racism and convey a message about the state of journalism in Singapore, specifically media bias and how certain people and cases were reported.
Under Section 298(a) of the Penal Code, those convicted of attempting to promote feelings of ill-will between different groups on grounds of religion or race may be jailed for up to three years or fined, or both.
This provision effectively criminalises speech that may offend others or be viewed as insulting to their religion. Laws that prohibit "outraging religious feelings" were specifically cited by the former UN special rapporteur on the right to freedom of expression, Frank La Rue, as an example of overly broad laws that can be abused to censor discussion on matters of legitimate public interest.
Another former UN special rapporteur on the promotion and protection of freedom of opinion and expression, David Kaye, expressed grave concern about Singapore's use of section 298, noting that "the criminalisation of a broad range of legitimate, even if offensive, expression is not the right tool for this purpose, and may well have the opposite effect. International human rights law allows only serious and extreme instances of incitement to hatred to be prohibited as criminal offences, not other forms of expression, even if they are offensive, disturbing or shocking".
Restrictions to freedom of expression online for LGBTQI+ persons
[NEW REPORT] #LGBT people in Indonesia, Malaysia, Philippines, Singapore and Thailand endure discriminatory online restrictions when expressing themselves and accessing information.

Read more in @ICJ_Asia's new report 👉 https://t.co/LjxpUoXNUa

— ICJ - Asia and the Pacific (@ICJ_Asia) July 26, 2023
In July 2023, the International Commission of Jurists published a report looking at the extent to which LGBT people in five countries in Southeast Asia including Singapore faced barriers arising in connection with their real or imputed sexual orientation, gender identity and gender expression (SOGIE) when exercising their right to freedom of expression and information online.
In the report it noted that codes and guidelines issued by the Infocomm Media Development Authority (IMDA) expressly restricted the dissemination of LGBT-related expression and information online, especially with regard to positive portrayals of LGBT persons and issues. Pursuant to section 6 of the Broadcasting Act 1994, the IMDA has issued several Codes of Practice that contain discriminatory restrictions on LGBT-related content.
In particular, the Internet Code of Practice (1997) requires Internet Service Providers and Internet Content Providers to ensure that "prohibited material is not broadcast via the Internet to users in Singapore". Prohibited material is material that is "objectionable on the grounds of public interest, public morality, public order, public security, national harmony, or is otherwise prohibited by applicable Singapore laws", and whether the "material advocates homosexuality or lesbianism" should be taken into account.
Further, The Content Code for Over-the-Top, Video-on-Demand and Niche Services (2018) is applicable to online streaming services, such as Netflix, and contains restrictions on LGBT-related content. For instance, films that "centre on alternative sexualities may be classified at highest rating of R21" (i.e. only those 21 years old and above may watch them). Also of concern is that films that contain the "promotion of homosexuality" may be refused classification entirely, making it a criminal offence to distribute or publicly exhibit them.