Severe disconnect between carefully curated international image & suppression of civil society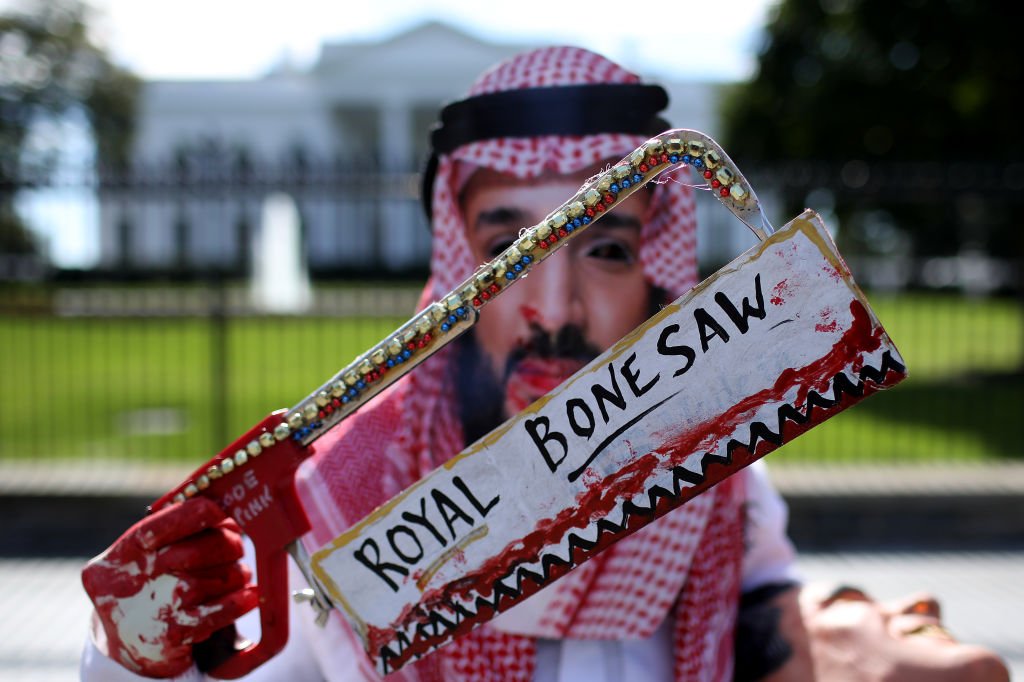 Good news! Ali al-Nimr released from death row in Saudi Arabia

After almost a decade of campaigning, Ali al-Nimr is finally free. https://t.co/703Vhx6IOP

— TJATTE Hedlund (@TjatteHedlund) November 20, 2021
Peaceful Assembly
The Saudi authorities have released a man who was sentenced to death as a child for protest-related crimes. Ali al-Nimr was detained at the age of 17 in 2012 during anti-government protests by the kingdom's Shia Muslim minority. He was found guilty of "breaking allegiance with the ruler" and "repeating some chants against the state" before being condemned to death by crucifixion and beheading, followed by the public display of his body in 2014. Al-Nimr is the nephew of the prominent Shia cleric, Sheikh Nimr al-Nimr, who was executed for terrorism offences by Saudi authorities in 2016. The Sheikh was a vocal supporter of the Arab Spring-inspired protests that took place in the Eastern Province in 2011. Human Rights Watch reported that after his arrest in 2012, Saudi authorities refused to let al-Nimr's family visit him for four months, took nine months to present him before a judge, and did not inform his family of his first court hearing, 13 months later. He was also denied a lawyer during interrogations and initial trial hearings.
Expression
The trial of 10 Egyptian citizens, who are members of the Nubian community in Riyadh, began on 10th November 2021. Adel Sayed Ibrahim Fakir, Dr Farajallah Ahmed Yousif, Jamal Abdullah Masri, Mohammed Fathallah Jumaa, Hashim Shater, Ali Jumaa Ali Bahr, Saleh Jumaa Ahmed, Abdulsalam Juma Ali, Abdullah Jumaa Ali Bahr and Wael Ahmed Hassan were first arrested on 25th October 2019 in retaliation against their decision to organise a public symposium on the war of 6th October 1973. The Egyptian citizens are being held in Asir Prison in the city of Abha, where they are not allowed to receive visits or telephone calls from their families. In a joint statement from 11th November 2021, six human rights organisations condemned the detention and trial of the 10 Egyptian Nubians, highlighting the grossly unfair nature of the proceedings, which are being conducted without adequate defence lawyers and without the detainees being fully informed of the charges against them.
On 5th October 2021, ALQST, the Gulf Centre for Human Rights (GCHR) and the Martin Ennals Foundation published a 27-page report on Saudi Arabia's progress as the country reaches the half-way point of its latest Universal Periodic Review (UPR) cycle. The report documents a shocking lack of action on 258 recommendations to improve human rights, many of which were accepted by the Saudi authorities during the last UPR cycle in 2018. In particular, the systematic abuse of vague counter-terrorism and cybercrime legislation to arbitrarily arrest and detain human rights defenders and prisoners of conscience demonstrates a flagrant disregard of UPR recommendations to "revise all [restrictive] legislation" and "ensure the necessary independence of the judiciary". Furthermore, despite the authorities' acceptance of recommendations to take "steps to prevent torture, cruel and degrading treatment in prisons and detention centres", the use of torture and ill-treatment continues with impunity.
This damning indictment of Saudi Arabia's human rights record comes in stark contrast to the European Union's recent endorsement of Saudi Arabia's "modernisation drive" during a meeting between the EU's foreign policy chief, Josep Borrell, and Saudi Arabia's Foreign Minister, Faisal bin Farhan, in Riyadh in October 2021. The meeting resulted in the signing of a cooperation agreement between the EU and Saudi Arabia to reinforce ties through regular consultation on political, socioeconomic, security and other issues.
Saudi Arabia's recent takeover of the Premier League football club, Newcastle United, represents a further attempt by the Saudi authorities to put a positive and modernising spin on the kingdom's international reputation. In October 2021, Crown Prince Mohammed bin Salman used the Saudi sovereign wealth fund he chairs to buy Newcastle United for a reported £300 million. Human Rights Watch criticised this move as an example of Saudi Arabia's "sports washing strategy" and efforts to "distract from its serious human rights abuses by taking over events that celebrate human achievement."