Security laws being used to criminalise human rights defenders in Mongolia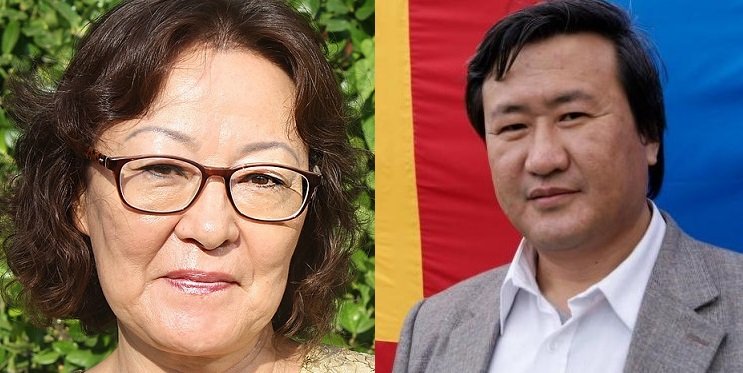 In April 2021, the Mongolian parliament adopted a new law to protect human rights defenders, making it the first country in Asia to provide a framework of protection for people who speak out on human rights concerns and violations.
However, in October 2022, the Committee on Economic, Social and Cultural Rights raised concerns in its Concluding Observations on reports of harassment, intimidation and reprisals against human rights defenders, including those working to defend economic, social and cultural rights, by government authorities and private corporations. The Committee also mentioned reports that provisions of the Criminal Code related to cooperation with foreign intelligence agencies (article 19.4) and sabotage (article 19.6) have been used to prosecute human rights defenders for legitimate activities.
Below are two cases that have been raised by civil society in recent months on the criminalisation of two human rights defenders using security laws. Activists Sukhgerel Dugersuren is facing an investigation and a smear campaign for raising concerns around a development project while Munkhbayar Chuluundorj has been jailed for his criticism of China.
Human rights defender Sukhgerel Dugersuren facing investigation
Together with >130 CSOs we have signed a joint letter to urge the authorities in #Mongolia to stop reprisals against #humanrights defender #Sukhgerel Dugersuren. Communities impacted by development projects must be able to safely defend themselves.https://t.co/LwaZEFU8OI pic.twitter.com/AbJq0jQNZH

— urgewald (@urgewald) August 18, 2022
On 2nd August 2022, Mongolian woman human rights defender and Executive Director of Oyu Tolgoi Watch (OT Watch) Sukhgerel Dugersuren was informed by the General Intelligence Agency of Mongolia (GIA) that she was being investigated for committing crimes under Article 19.4 of the Mongolian Criminal Code, which prohibits the "illegal cooperation with foreign intelligence agency, agent." Sukhgerel is also facing a worrying and orchestrated smear campaign online.
Sukhgerel Dugersuren works closely with communities impacted by large scale development projects. She has a long history of exposing human rights abuses and environmental degradation linked to large scale mining, energy and infrastructure projects.
According to Front Line Defenders, on 3rd June 2022, an article by Sukhgerel was published criticising the Erdeneburen hydroelectric power plant - funded by China's EXIM Bank - which is planned to be built on the Khovd River in Western Mongolia. The article raised concerns about the project, including about the safety of the construction, potential environmental impact given its location in an ecologically sensitive area of Tsambagarav Uul National Park, and the potential displacement of 112 pastoralist households. The article also raised concerns about the lack of transparency and public participation in decision making regarding the project.
On 3rd August 2022, during a government briefing, the Minister of Justice and Internal Affairs of Mongolia, H. Nyambaatar, stated that the construction of the power plant had been suspended for two years as a result of a letter from the local communities to the Chinese authorities and that a task force has been established to investigate cases where development projects are interrupted by civil society.
Concerns around her case were raised by the UN Special Rapporteur on the situation of human rights defenders on 5th August 2022. On 18th August, over 120 civil society organisations signed a joint letter to urge the authorities in Mongolia to stop the reprisals against Sukhgerel which appear to be related to Sukhgerel's support to the communities impacted by the Erdeneburen hydropower plant. The groups said that she is "being subject to a clear criminalisation process" and they "consider these accusations false and baseless".
In October 2022, the Committee on Economic, Social and Cultural Rights raised concerns in its Concluding Observations on Mongolia that Sukhgerel is being prosecuted for expressing concerns on the environmental and social impacts of a large-scale development project.
Activist critical of China sentenced to ten years in jail
Ahead of Mongolian writer and activist Munkhbayar Chuluundorj's appeal set for September 14, PEN America urges Mongolian authorities to immediately set aside his 10-year sentence and release him unconditionally. https://t.co/idgRgJysnt

— PEN America (@PENamerica) September 13, 2022
On 6th July 2022, it was reported that a Mongolian activist, Munkhbayar Chuluundorj, had been handed a 10 year jail sentence on charges of "collaborating with a foreign intelligence agency". However, rights groups believe he has been criminalised for criticism of the Mongolian government's close ties with China and the shrinking rights of ethnic Mongols in China's Inner Mongolia. Most recently, he had called on Mongolia's Prime Minister Luvsannamsrain Oyun-Erdene to resign.
As previously documented, the prominent activist, who has been critical of China, was arrested in Mongolia in February 2022, part of what campaigners have said is a wider effort to "clean up" Beijing's critics in the country.
A founding member of the World Mongols Poetry Association, Munkhbayar Chuluundorj is a well-known blogger, poet and human rights activist known for defending the linguistic, cultural and historical identities of ethnic Mongolians in China's Inner Mongolia.
In an open letter Chuluundorj said: "The General Intelligence Agency of Mongolia manufactured evidence and shamelessly brought a trumped-up case against me to silence me."
Liesl Gerntholtz, director of the PEN/Barbey Freedom to Write Center said: "The harsh and unjust verdict in Munkhbayar Chuluundorj's trial is a grave violation of the fundamental right to free expression. The baseless national security charge against him is simply a tactic to silence dissent and eliminate voices critical of both the Mongolian government and China's policies in Inner Mongolia".