Sector led, women's rights and political protests staged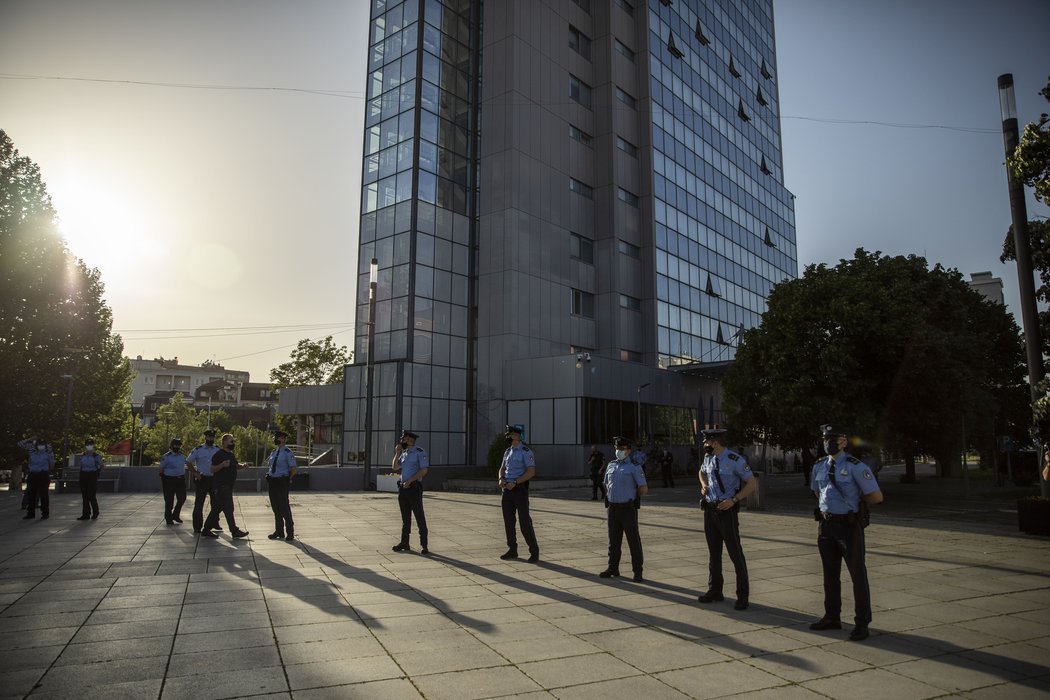 Introduction
In its 2021 annual report on freedom in the world, Freedom House ranks Kosovo as a partly free country. The report shows that Kosovo has fallen by two points, from 56 to 54. The fall is attributed to the decline in the category of political rights (election process), referring to the unconstitutionally election of the Hoti Government in June 2020.
Association
A case of delay in registering an NGO was documented in Prizren during the reporting period. Parents of children registered at a community-based kindergarten have been required to register an organisation, which is mandatory for the operation of the kindergarten. However, despite their application in October 2020, the NGO Department has not yet completed the registration.
Peaceful Assembly
Through peaceful protests, people have demanded justice for victims.
Other sector-related protests also took place:
Different political issues have also prompted protests.
Several actions took place to mark Interational Women's Day (8 March):
Expression
The following incidents were documented against journalists and the media:
The Association of Journalists of Kosovo denounced the physical attack by three unknown persons on journalist Visar Duriqi. As a result of the physical attack his teeth and nose were broken.

Lumir Abdixhiku, a candidate for MP of the Democratic League of Kosovo (LDK) accused the media of being against his party. A similar claim was made by his colleague, Avdullah Hoti – the acting Prime-Minister and LDK's candidate for Prime Minister during snap elections held on 14th February 2021.