Saudi civil society at serious risk as global energy crisis leads US and others to abandon human rights commitments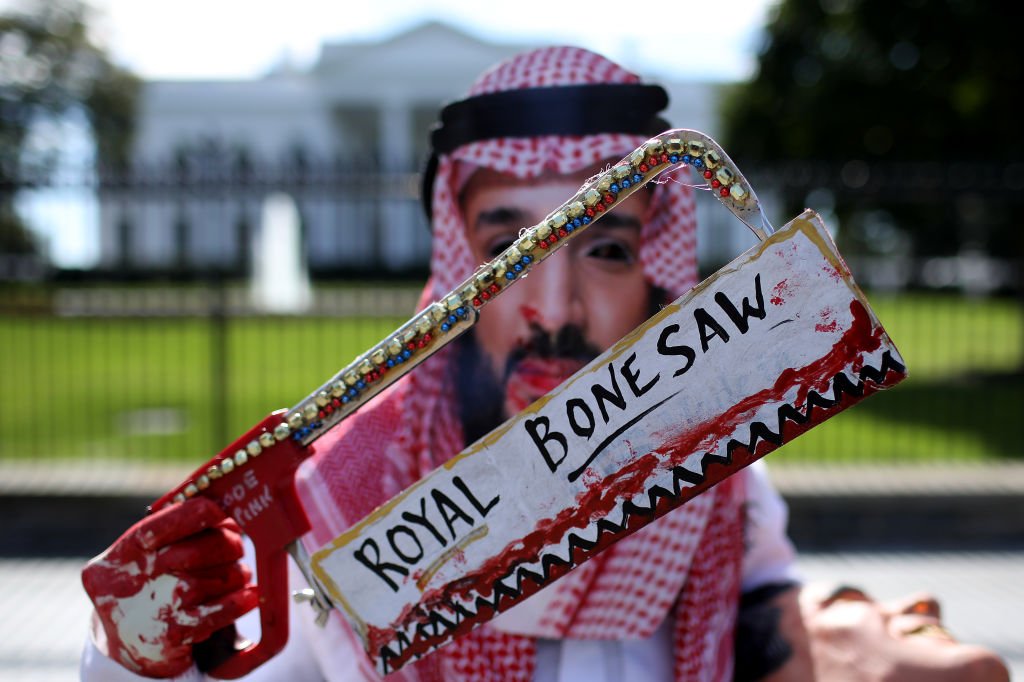 General Update
On 22nd July 2022, Human Rights Watch warned of the human rights price that would be paid following US President Biden's visit to Jeddah. The meeting between Biden and Saudi Crown Prince Mohammed bin Salman represents a disappointing U-turn in Biden's former approach to Saudi Arabia's unrelenting human rights abuses.
Organisations such as Human Rights Watch, ALQST for Human Rights, Democracy for the Arab World Now (DAWN) and the Gulf Centre for Human Rights (GCHR) have worked tirelessly to document the increasing oppression facing human rights defenders and dissenting voices since bin Salman came to power in 2017. For example, approximately one month before the visit, 13 human rights organisations led by the Project on Middle East Democracy (POMED) wrote to President Biden to express their concerns that attempts to repair the US-Saudi relationship without a genuine commitment to prioritise human rights would likely embolden bin Salman to commit further violations of international human rights and humanitarian law.
Moreover, in June 2022, ALQST for Human Rights, Amnesty International, GCHR and Human Rights Watch issued a joint statement during the UN Human Rights Council session urging UN member states to take action against Saudi Arabia in light of the continuing egregious human rights abuses committed in the Kingdom. The execution of 81 men on 12th March 2022 in the largest mass execution in recent decades was cited as a prime example of Saudi Arabia's worsening human rights record.
However, Biden's visit confirms fears that the global energy crisis exacerbated by the war in Ukraine plays into the hands of authoritarian leaders such as bin Salman and has led countries such as the US to abandon formerly principled but ultimately empty rhetoric on human rights in Saudi Arabia. As a result of the visit and its emboldening effect on the Saudi authorities, activists and organisations expect to suffer an increase in repression over the coming months.
Reports that the visit may lead to the Biden administration lifting the ban on US sales of offensive weapons to Saudi Arabia have raised additional concerns over an intensification of rights violations in Yemen. Furthermore, on 12th July 2022, the Guardian reported that the Biden administration is considering the possibility of forming a new international commission to document rights abuses in Yemen. However, the independence of such a commission has been called into question in light of reports that it would include representatives from the country's newly established leadership council which is supported by Saudi Arabia.
Association
On 30th May 2022, GCHR reported that prominent human rights defender Dr Mohammed Al-Qathtani was assaulted by a prisoner in Al-Ha'ir Reformatory Prison in Riyadh. This attack is but one example of the relentless targeting of human rights defenders who are detained in the Kingdom's prisons. The prison authorities are reported to frequently violate their duty of care towards Al-Qathtani and other prisoners of conscience by deliberately and systematically detaining them in the vicinity of prisoners suffering from serious mental health issues in order to undermine their safety and security.
🇸🇦 #SaudiArabia: IFEX joins rights groups in calling on Saudi authorities to immediately and unconditionally release Dr. Lina Al-Sharif, who has been arbitrarily detained for over a year as a result of her #SocialMedia activism. 👇#FreeLina @PENamerica https://t.co/NQPOYZkG7c

— IFEX (@IFEX) June 4, 2022
Expression
On 3rd June 2022, 24 human rights organisations called on the Saudi authorities to immediately and unconditionally release Dr Lina Al-Sharif, who has been arbitrarily detained in Saudi Arabia for over a year as a result of her social media activism. On 11th May 2022, Dr Al-Sharif marked her 34th birthday in Al-Ha'ir prison in Riyadh, Saudi Arabia.
Dr Al-Sharif is a medical doctor based in Riyadh. In late May 2021, officials from the Saudi Presidency of State Security raided her family home, arrested and forcibly disappeared her for two months, before eventually transferring her to Al-Ha'ir prison. Prior to her arrest, Dr Al-Sharif was active on social media, discussing Saudi politics and advocating for human rights in Saudi Arabia, including women's rights, freedom of religion, freedom of expression and freedom for prisoners of conscience. She was among other online activists arrested who do not want their cases publicised.
On 24th May 2022, GCHR called for the release of Palestinian poet Ashraf Fayadh who continues to be arbitrarily detained in Saudi Arabia despite completing his eight-year prison sentence at the beginning of the year. On 1st January 2014, in what was his second arrest in less than a year, Fayadh was arrested and imprisoned by the Committee on the Promotion of Virtue and Prevention of Vice and banned from receiving visitors. He was accused of spreading atheism through his poetry and publicly calling for young people to become atheists. He was also charged with violating Article 6 of the Anti-Cybercrime Law by taking pictures of women and storing them on his mobile phone. PEN America reported, "The judicial proceedings against Fayadh have lacked any semblance of due process." On 2nd February 2016, the General Court in Abha, located in southwestern Saudi Arabia, commuted the death sentence against Fayadh, replacing it with eight years in prison and 800 lashes.