Safety of journalists continues to be a concern in Ghana as assaults on journalists persist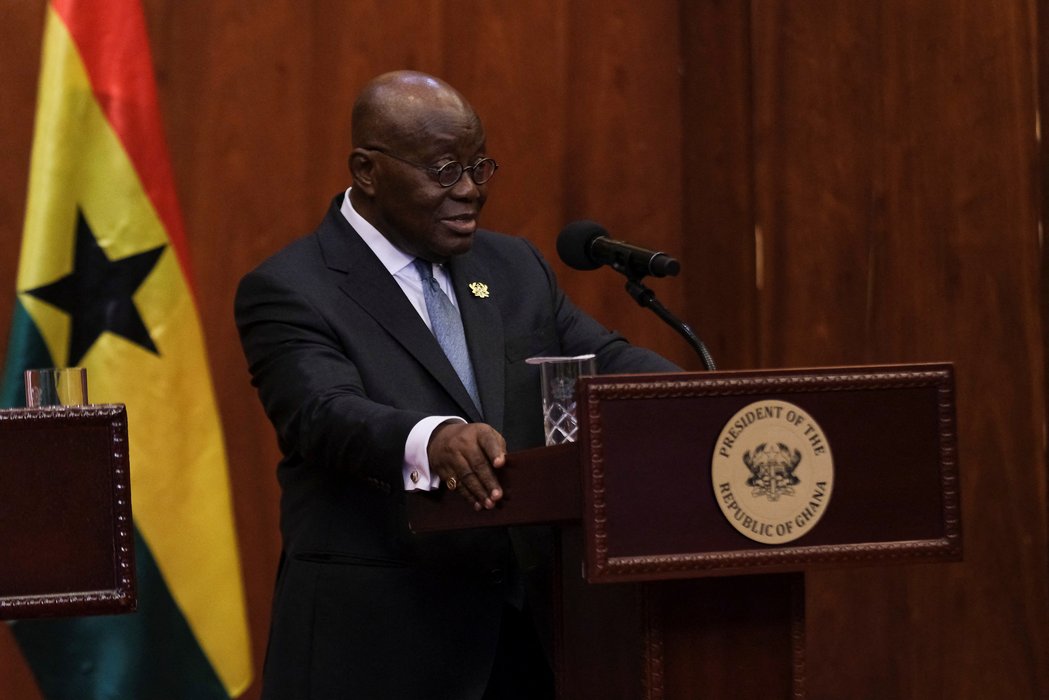 #Ghana 🇬🇭: Dagbon FM radio presenter, Abubakari Sadiq Gariba, had been assaulted live on air on World Press Freedom Day, May 3, by 2 attackers who were filmed and identified. RSF strongly condemns this attack & calls on the justice to prosecute the authors as quickly as possible. pic.twitter.com/BpngWMVdrO

— RSF (@RSF_inter) May 8, 2023
Expression
Journalists assaulted during live broadcast
On 3rd May 2023, two people – a politician and his aide - attacked and threatened journalist Abubakari Sadiq Gariba while he was broadcasting the weekly talk show 'Panpantua' live at the offices of radio station Dagbon FM in Tamale, Northern Region. According to the Committee to Protect Journalists (CPJ), who spoke with the journalist and other staff members of the radio station, the two perpetrators – Iddrissu Hardi, a member of political party National Democratic Congress, and his aide Mumuni Osman – entered the studio, grabbed Gariba by his shirt, tightening it around Gariba's neck, pulled Gariba up from his seat and pushed him against the wall. Hardi and Osman further threatened to "knock the hell out of" Gariba if he continued to speak about Hardi during his programme. The journalist further told CPJ that the two continued until he proposed they go outside to resolve the dispute, where the verbal confrontation continued. Gariba believes that the attack was related to a broadcast of Panpantua on 24th April 2023, in which he criticised a campaign broadcast by Hardi.
On 7th May 2023, police arrested both perpetrators, who were convicted a few days later, on 10th May 2023, and fined 3,600 Ghanaian cedis (approximately 314 USD) after the Tamale District Court found them guilty of conspiracy to commit crime, assault, unlawful entry and threat of death.
Journalist attacked by displeased community members
On 25th May 2023, certain displeased residents of Ashaiman Lebanon Zone 2, Greater Accra Region, pounced on and beat journalist for Angel FM/TV, Augustine Nyalali Ahiagbor, while he was reporting on a collapsed toilet facility, which had trapped a tenant. Initially, the attack was led by an elderly man and his son, who insisted that the journalist delete the footage of the collapsed facility on the journalist's phone. They were subsequently joined by other community members, who beat Ahiagbor and broke his phone. Three people, including the two initial perpetrators, were charged with assault and causing unlawful conduct. On 19th June 2023, the Ashaiman District Court granted the three bail, referred the case for Alternative Dispute Resolution and adjourned proceedings to 10th August 2023. The incident was condemned by the Ghana Journalist Association (GJA).
Journalist rebuked, threatened by politician
Journalist Simon Alega Asmiga, a radio presenter for Source FM in Bawku Municipality, Upper East Region, has told press freedom organisation Media Foundation for West Africa (MFWA) that the Hamza Amadu, the Municipal Chief Executive (MCE) of Bawku, had rebuked and threatened him in a telephone call, warning the journalist that he would "deal" with him. The phone call followed a Facebook post by Asmiga, commenting on an interview of Amadu with another radio station and questioning the alleged claim that he was the best MCE in recent times. Asmiga further made allegations that Amadu had changed his residence to Bolgatanga, the capital of Upper East Region.
Protesters clash with soldiers at Ghana gold mining town https://t.co/9s8mEWIHe3

— Al Jazeera English (@AJEnglish) May 31, 2023
Peaceful Assembly
Protest over crackdown on illegal gold mining
On 30th May 2023, residents of the mining town Obuasi, Ashanti Region, gathered at the local police station, chanting, burning tyres and blocking roads in response to a crackdown on illegal gold mining at the AngloGold Ashanti mine. A day earlier, police reportedly arrested more than 80 illegal gold miners when they surfaced from an AngloGold mine shaft, while many more remained underground, although it is unclear whether they were trapped or unwilling to exit the mine for fear of being arrested.
According to Al Jazeera, soldiers were deployed in the mining town, and reportedly fired shots to disperse protesters. A bus carrying dozens of people suspected of illegal mining was reportedly vandalised.