Right to peaceful assembly undermined during Olympic Games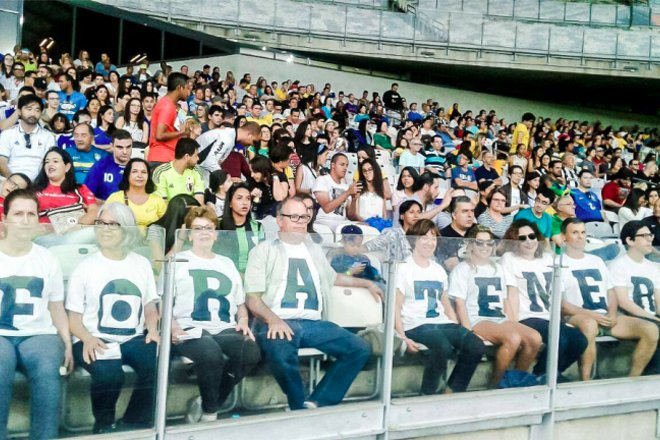 Peaceful Assembly
Authorities undermined the right to peaceful assembly during the Rio Olympic Games in August. Many Brazilians took advantage of the international visibility of the Games to protest against the interim government led by Michel Temer and to oppose the impeachment process against president Dilma Rousseff. As a result, the International Olympic Committee (IOC) prohibited all political demonstrations on Olympic Games premises even though the Olympic Law (Law No. 13.284) guarantees the "constitutional right to demonstrations and full freedom of expression in defense of human dignity". However, a federal judge overturned this decision and asked the committee to refrain from preventing demonstrations, including the display of posters and T-shirts with political proclamations.
During the Games, police used violence outside Olympic grounds to suppress peaceful demonstrations, arresting many people in the process. An Amnesty International representative in Brazil stated:
Once again, the legacy of a great sporting event in Brazil has been marred by the killings and police abuses against peaceful demonstrators. The IOC and other bodies responsible for organising sports events should not allow these events to be held at the expense of the human rights of the population.
Expression
Violence against journalists continues in Brazil with the killing of two journalists. On 24th July, João Miranda do Carmo owner and editor of news website SAD Sem Censura was shot at his home in Goias. He had previously received death threats and earlier this year his vehicle was burned as a warning sign. In another incident, on 17th August,  journalist and owner of newspaper O Grito, Mauricio Campos, was killed in Belo Horizonte while leaving a friend's house. 
The International Association of Broadcasting (IAB) denounced aggressive behaviour by the Military Police against the Radio CBN journalistic team on 5th August in Sao Paulo when they were covering a military operation against homeless people. Although the journalists were only briefly detained, the footage on their cellular phones was deleted.
As previously reported, the Brazilian government attempted to remove the director of the Brazilian Public Broadcaster (EBC) and he was later reinstated by a court decision. Recently, the new government changed the structure and rules for appointing and dismissing presidents of the institution.These modifications allow the president of EBC to be appointed or dismissed by the President of the Republic at any time. Other changes included the elimination of the Curator Council, which is composed of 22 members including representatives from civil society. Article 19 has criticised these changes, and in particular the dissolution of the Council, which was set up to guarantee diversity and plurality and was a tool to preserve the autonomy of the broadcaster vis-à-vis the executive.