Reprieve proves elusive for Maasai community protesting evictions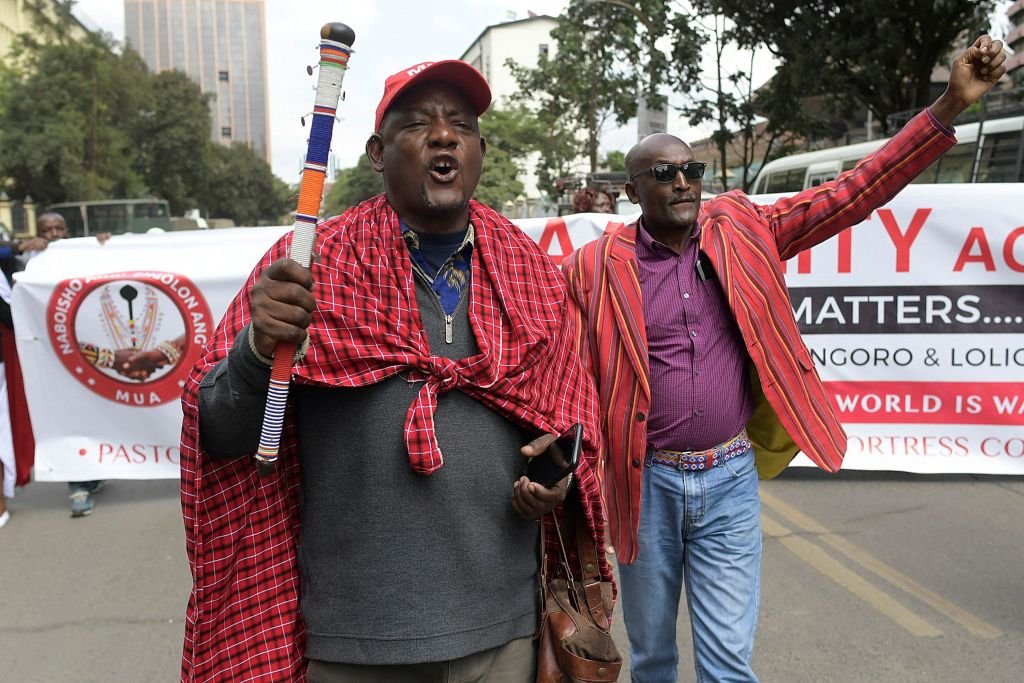 General Update
In positive developments, on 1st June 2022 the Tanzanian government finally paid Chama cha Demokrasia na Maendeleo (CHADEMA) politician Tundu Lissu parliamentary dues owed to him for more than three years of service. As previously reported by the Monitor, Lissu was in exile in Belgium following an assassination attempt, making his efforts in claiming benefits and medical costs unsuccessful. Following his February 2022 meeting with President Suluhu in Belgium, Lissu received a call from the Ministry of Finance and Planning  informing him that the benefits he was claiming had been paid to a bank to which he owed money, and he was instructed to write a letter asking them for reimbursement of his medical bills.
In other good developments, in December 2022, The Registrar of Political Parties established a task force responsible for reviewing Tanzania's constitution which is set to present its final report to President Samia Suluhu. This task force is made up of representatives from several political parties, civil society organisations, academics, the clergy, lawyers and media worker representative groups. Tanzania's present constitution, adopted in 1977 when the country was still a one-party state, has continued to serve as the basis for subsequent elections.
Peaceful Assembly
In June 2022, 25 Maasai pastoralists were charged with murder and conspiracy to murder. The pastoralists were accused of conspiring to murder government and police officers deployed in a game reserve, and of killing police officer Garlus Mwita in Ololosokwan Village, Ngorongoro District during a protest they held on 10th June 2022, after an arrow was allegedly shot at the officer while he was attempting to demarcate land in Loliondo.Several protestors were also injured in this incident. As previously reported by the Monitor, Tanzanian authorities fired live bullets and tear gas to disperse protesters in February 2022 after residents protested the government's intention to evict 167,000 Maasai from the Ngorongoro Conservation Area (NCA) and Loliondo to make way for trophy hunting and elite tourists. 
In a case filed on matters relating to the Maasai evictions in Tanzania, on 30th September 2022, the East African Court of Justice (EACJ) dismissed a lawsuit filed by a group of Maasai villagers who claimed that the Tanzanian government used force to evict them from their ancestral grounds. The three presiding judges ruled that the case lacked merit,saying the Maasai had failed to prove the eviction had taken place outside the park, therefore rejecting the evidence regarding the use of violence during the eviction exercise. Human rights organisations criticised the ruling, warning it might set a dangerous precedent, driving indigenous peoples away from their land in the name of conservation. 
Tanzania Communications Regulatory Authority has banned @darmpya_ frm providing content services-saying it does not have a valid license.
TCRA say this was found when an inspection was carried out 'following complaints against DarMpya re:content posted abt demos by the Masai' pic.twitter.com/BkFKMcDeoz

— Samira Sawlani (@samirasawlani) July 7, 2022
Expression
On 1st July 2022, the Tanzania Communications Regulatory Authority (TCRA) orderedonline news outlet DarMpya to suspend its publication upon discovering that the outlet's licence had expired in 2021. TRCA noted in a letter that the news outlet had breached the Electronic and Postal Communications (Online Content) Regulations. The letter stated that the inspection was conducted in response to concerns about how DarMpya covered a protest, although it did not specify what report.
On 13th September 2022, Tanzanian Information Minister Nape Nnauye warned against promoting same-sex relations on social media. In a press conference held at TCRA headquarters in Dar es Salaam, he stated that they would not tolerate popularising acts against the "established traditions" in Tanzania. Nnauye accused some people of using content related to cartoons popular among children to promote same-sex relationships.