Repression escalates as #Thisflag movement gathers momentum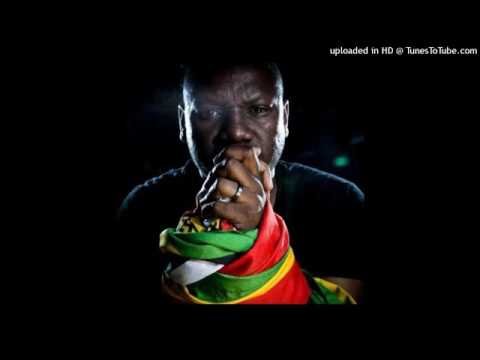 In April, Pastor Evan Mawarire (pictured above) started the #thisflag protest movement, building on existing movements including #Tajamuka (we have rebelled), #OccupyAfricaUnitySquare and demonstrations organised by the opposition Movement for Democratic Change (MDC). #thisflag is a nonviolent movement calling for political change in Zimbabwe and has resonated with many people in country, resulting in significant support from other protest movements. The result has been a groundswell of protests culminating in #ShutDownZimbabwe on 6th July 2016. The shut down was a stay-away protest, during which citizens did not go to work or other places of business (such as vending sites) but stayed at home as a way of voicing their disapproval of a range of negative developments in Zimbabwe. Protesters highlighted corruption, the banning of basic imports from South Africa, the proposed introduction of bond notes, police roadblocks and late payment of civil servants' salaries as immediate issues which the government must address. There has also been a growing call for President Robert Mugabe and his ZANU PF government to step down.
In response to these public displays of discontent, the police have arrested hundreds of people, including minors. Police have also beaten and seriously injured many others. The government has threatened to use the army against the people if protests continue. Amongst those arrested include the #thisflag lead campaigner Evan Mawarire, Stern Zvorwadza leader of the National Vendors' Union and Acie Lumumba of the opposition VIVA Zimbabwe. Mawarire was released a few days later following a crowdfunding campaign to raise his bail.
On 19th July, during the burial of a former senior civil servant, the President of Zimbabwe, Robert Mugabe publicly vilified Mawarire and said that he should leave the country. Despite the police brutality and arrests, protests have continued. On 16th July, the MDC Women's Assembly organised the #Beatthepot campaign in which women marched in the streets of various cities beating pots to signal lack of food to cook for their families. The marches were only allowed to go ahead after the intervention of the courts, having been previously banned by the police. In Kwekwe, a city in central Zimbabwe, the police assaulted protesters despite the High Court order. On 18th July unemployed graduates in the country announced that they were organising a protest over unemployment which will be held on 5th August. The protests are likely to continue despite sustained police brutality and legal harassment of the movement's leaders.
Expression
Social media has been a crucial tool in organising protests and events under the #thisflag movement. 
We have found our voice, we'll never lose it again #ThisFlag pic.twitter.com/VnnDbArddX

— #ThisFlag E Mawarire (@PastorEvanLive) July 14, 2016
To control all means of communication, the government threatened to specifically seek out and punish people using social media platforms to communicate information about stay-aways, marches, demonstrations or other forms of civil disobedience. State broadcast media has been warned against showing videos of the protests. On 6TH July, the date of the #ShutDownZimbabwe protest, the social messaging platform WhatsApp was blocked for several hours, although government denied that it had anything to do with the interruption. Protestors used software to bypass the blackout and used alternative platforms such as Twitter and Facebook to continue coordinating and sharing information.