Repression continues with new wave of protests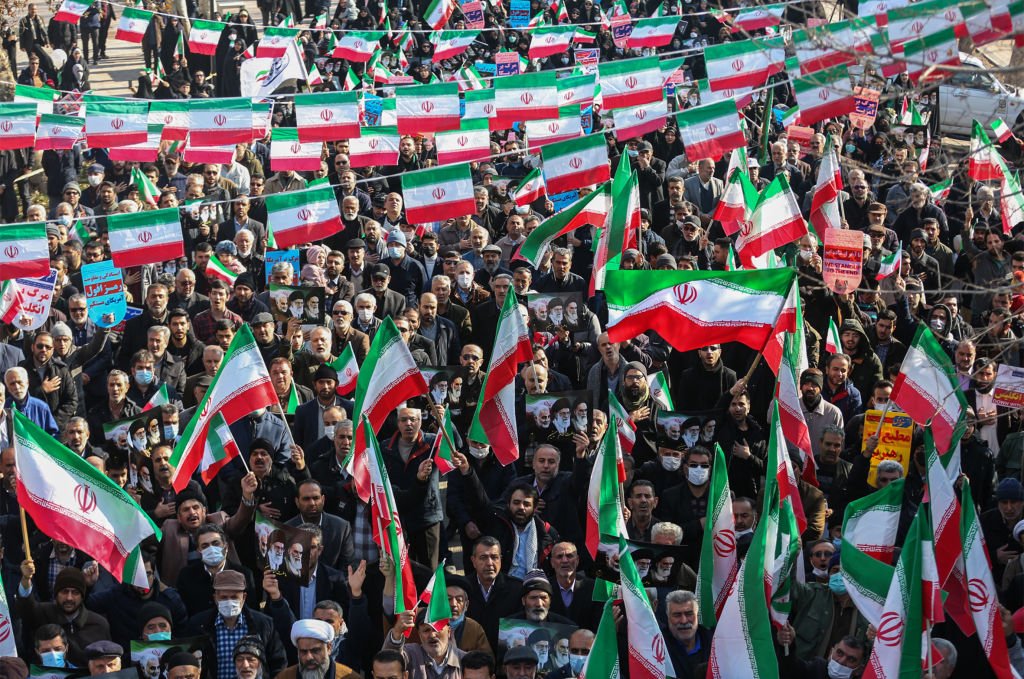 Peaceful Assembly
A wave of protests that began in September 2022 as collective action against the country's compulsory head-covering laws, which quickly expanded to articulate broader grievances and demands for fundamental political and social change, has been met with a ruthless crackdown characterised by use of lethal force. The protests, which erupted in Iran following the death of an Iranian Kurdish woman - Mahsa Amini - who died in police custody on 16th September 2022 after being arrested by Iran's morality police for breach of the country's strict dress code, show no signs of abating. The authorities have used live ammunition against numerous peaceful protesters, killing hundreds and injuring many others. By 28th October 2022, at least 400 protesters had been killed and thousands had been arrested. At least 1,000 indictments were issued by the judiciary against protesters as of 31st October 2022.
On 24th November 2022, the UN Human Rights Council passed a resolution establishing a fact-finding mission to Iran to investigate human rights violations - especially in relation to women and children - related to the September 2022 protests. Commenting on the UN resolution, the Secretary General of Amnesty International, Agnès Callamard, said:
"This important and long overdue step shows that the cries of people in Iran for justice have finally been heard. We hope the establishment of this fact-finding mission marks a fundamental shift in the international community's approach to tackling the crisis of systematic impunity that has long fuelled crimes under international law and other serious human rights violations in Iran. The resolution not only enhances international scrutiny of the dire situation in Iran, but also puts in place a process to collect, consolidate and preserve crucial evidence for future prosecutions."
However, as negotiations on the resolution were under way in Geneva, the Iranian authorities continued to reject the findings of UN experts and human rights organisations and persisted in using widespread and unlawful lethal force, arbitrary detention and calls for the death penalty against protesters. On 16th November, Amnesty International reported that the Iranian authorities are seeking the death penalty for at least 21 people in sham trials designed to intimidate those participating in the popular uprising that has rocked Iran since September and deter others from joining the movement.
At least three juveniles are among 15 detainees in Karaj facing charges that could carry the death penalty, reports the Center for Human Rights in Iran (CHRI). "The government of Iran not only shoots children on the streets, it sends them to the gallows," said CHRI Executive Director Hadi Ghaemi.
In addition, on 23rd November 2022, Human Rights Watch (HRW) reported that the security forces had intensified their crackdown on protesters in November and escalated abuses in Kurdistan. According to HRW, as of 22nd November, human rights groups were investigating the deaths of 434 people, including 60 children, and the use of excessive and unlawful lethal force against protesters had been documented in dozens of cases in several cities including Sanandaj, Saghez, Mahabad, Rasht, Amol, Shiraz, Mashhad and Zahedan. Furthermore, since mid-November, Iranian authorities have dramatically escalated their crackdown against protests in several Kurdish cities, with at least 39 people killed, according to the Kurdistan Human Rights Network.
In separate developments, on 2nd December 2022, UN experts called for the immediate release of prominent human rights defender Arash Sadeghi who suffers from a rare type of bone cancer and has been deprived of his medication since his re-arrest in October 2022. The UN experts noted that "Arash Sadeghi's case is not an isolated one." The experts also expressed their grave concern about the safety of prisoners in Iran, particularly those who have been arrested and arbitrarily detained in connection with the current protests.
Expression
In addition to the violations committed against protesters, the Gulf Centre for Human Rights (GCHR) has also documented that at least two dozen women and men journalists have been subjected to arbitrary detention, including Niloufar Hamedi, a well-known journalist who first revealed the circumstances surrounding Mahsa Amini's death. Hamedi was arrested at her house in Tehran on 22nd September 2022 and placed in solitary confinement in Evin Prison.
Another journalist and woman human rights defender, Elaheh Mohammadi, a reporter for Ham-Mihan Daily, was arrested on 29th September 2022, after she covered Amini's funeral in Saqqez. Prior to her arrest, security forces raided her home on 22nd September and confiscated her laptop and phone. Journalist Fatemah Rajabi was also arrested in Tehran on 22nd September as well as Mozhgan Kavusi, a Kurdish researcher, writer and documentary filmmaker, who was arrested in her home city of Nowshahr in Mazandaran province. Photojournalist Yalda Moayeri was arrested on 20th September, on Hijab Street in Tehran, during protests following Amini's death. Moayeri has since been able to make a call from the notorious Qarchak Prison, where she said she is being held in terrible conditions with over 100 people. Moayeri has underlined prejudice against Iranian women through her work and art.
In addition, FEMENA has documented the arrests of many women human rights defenders, including recently-released Golrokh Ebrahimi Iraee. Ebrahimi Iraee is a writer who has faced judicial harassment and imprisonment since 2014 on charges of insulting the Supreme Leader and spreading propaganda against the state. On 9th May 2022, Ebrahimi Iraee was released from prison, however, on 26th September 2022, she was arrested again after security forces stormed her home in Tehran.
Among other Kurdish women, five women human rights defenders from Jivano Women's Organisation - Faranak Rafiee, Bahar Zangiband, Azadeh Jama'ati, Mahroo Hedayati and Baran Sae'di - were arrested on 19th September 2022, after being summoned by security forces in Sanandaj in Kurdistan province.
Women's rights activist Narges Hosseini, one of the "Girls of Revolution Street" who was imprisoned in 2018, was also arrested on 22nd September 2022, in Kashan. In 2018, she was sentenced to three months in prison on charges of "encouraging prostitution" and "non-observance of hijab".
162 NGOs signed a statement initiated by FEMENA in solidarity with "Iranian women who are protesting the unjust killing of Mahsa Amini and demanding their rights to bodily autonomy and fundamental freedoms all over Iran."
As the government used brutal force to repress the protests, internet and mobile disruptions, as well as restrictions on mobile applications were also reported by users, with some fearing that the government could track their activities through their smartphones.