Reappointment of Attorney General signals difficult times for civil society and the press in Guatemala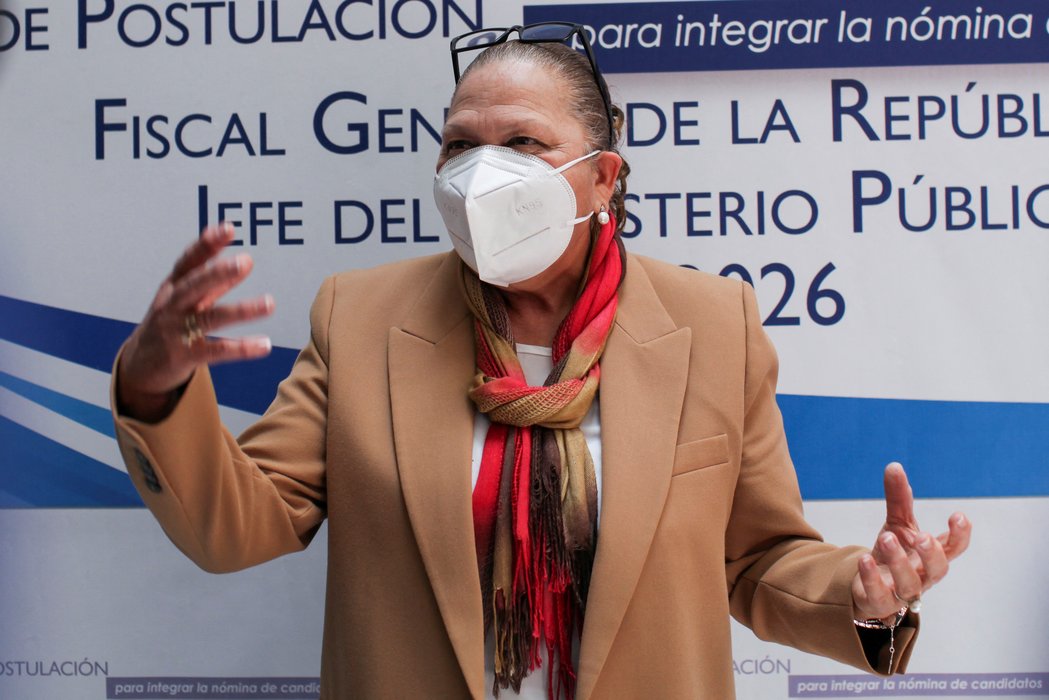 On 16th May 2022, President Alejandro Giammattei announced the reappointment of Attorney General Consuelo Porras to another four years in office. Since taking office in 2018, Porras has been criticised by civil society organisations for dismantling anti-corruption efforts and abusing her powers by persecuting people who contributed to these efforts.
The Asociación de Periodistas de Guatemala (Association of Journalists of Guatemala – APG) issued a statement rejecting the reappointment, saying that Porras manipulated Guatemala's laws to criminalise criticism, pursue prosecutions against journalists, conduct unjustified raids on their homes and violate the secrecy of media sources.
Several other civil society groups raised alarm about the government's decision. Edie Cux, legal director of Acción Ciudadana, the Guatemalan chapter of Transparency International, said the reappointment "generates not only a crisis of the justice system but also a crisis in general in the country."
Association
Human rights defender attacked and held hostage
#ElEstor ✊🏽 "Mi nombre es Adela Choc Cuz, autoridad ancestral de mi comunidad, he sufrido vejámenes por parte del COCODE José Ich. Llegaron a incendiar mi casa con gasolina y a detenerme. Me he quedado en la calle, quemaron todas las cosas que tenía."

Vía Juan Bautista. pic.twitter.com/xGvEi4KUmv

— Ruda (@ruda_gt) May 17, 2022
On 16th May 2022, Maya Q'eqchi leader Adela Choc Cuz and her daughter were attacked in Chichipate, in the town of El Estor, Izabal. Choc Cuz is a member of the Anti-Mining Resistance and the Council of Maya Q'eqchi Indigenous Authorities. A group of members of the local council Consejos Comunitarios de Desarrollo Urbano y Rural (Community Councils for Urban and Rural Development - Cocodes) attacked Choc Cuz's home, setting it on fire. She and her daughter were held hostage for over 18 hours, much of the time without access to food or water. They were also beaten and tied up by the assailants, who threatened Choc Cuz and claimed that she practised "witchcraft." News outlets reported that the violence may have been incited by religious groups.
The women were only released on 17th May, when the police and members of the Human Rights Ombudsperson's Office intervened following several alerts. Choc Cuz filed a criminal complaint with the Public Prosecutor's Office. As a result of this serious violence, the defender lost her home and was forced into exile from her community.
Continued persecution of justice operators
📢⚠️🚨#AlertaDefensoras GUATEMALA / Criminalizan a la defensora Claudia Paz, de @cejil, por investigar graves violaciones de derechos humanos y luchar contra la corrupción durante su etapa como Fiscal General de Guatemala.
📌Más información➡️ https://t.co/X8MYFW30El pic.twitter.com/nKou4Wr7Sg

— IM-Defensoras (@IM_Defensoras) June 14, 2022
On 8th June 2022, Claudia Paz y Paz, former Attorney General of Guatemala (2010-2014) and current regional director of the Central America and Mexico Programme of the CSO Centre for Justice and International Law (CEJIL), was charged with alleged "abuse of authority," "usurpation of powers," and "torture." Elena Sut Ren, prosecutor of the Human Rights Prosecutor's Office's Agency for Special Cases of the Internal Armed Conflict, was indicted in the same case.
The charges are related to Paz y Paz and Sut Ren's work investigating cases of serious human rights violations that took place during the armed conflict in Guatemala. Their indictment is based on a criminal action initiated by prosecutor Sut Ren against eight retired military officers accused of "enforced disappearance" on the basis of a general instruction issued by the former Attorney General. Authorities allege that the general instruction violated principles of legality and non-retroactivity. The World Organisation Against Torture (OMCT) condemned this indictment and said it showed complete ignorance of international and regional human rights standards.
Peaceful Assembly
Audiencia del periodista Robinson Merari Ortega, criminalizado por la @PNCdeGuatemala por el delito de atentado cuando cubría una protesta de vecinos frente a la municipalidad de Siquinala, Escuintla el 16 de junio 2022.
Los policías lo tiraron en la palangana de la patrulla. pic.twitter.com/LkQukaEDie

— Noticias ClarOscuro (@clarOscuroguate) June 21, 2022
On 16th June 2022, residents of the Las Palmas community in Siquinalá, Escuintla, blocked access to a landfill site to protest the municipality's continued dumping of waste there. The residents have said the landfill affects the community's water sources. As reported by Prensa Libre, the roadway had already been cleared when police officers stopped a bus as some protesters were leaving and threw tear gas at them, allegedly because a group of women from Las Palmas had insulted them. Six people were detained - five women and a journalist who was covering the demonstration. While charges against the journalist were dismissed, the women were placed under house arrest and face charges of "attack" against the officers.
On 21st June 2021, anti-riot police disrupted a protest by students of the Universidad de San Carlos de Guatemala (Usac) against the institution's new rector. The demonstration had blocked part of a main avenue in Guatemala City, near a hotel where the rector was meeting with the Superior University Council. Police officers intervened using tear gas, and some protesters reportedly responded by throwing rocks. Videos shared on social media showed police officers beating students with batons. One student, Michael Alexander Castillo Felix, was surrounded by officers and detained. The Ombudsperson's Office issued a statement expressing concern at the police repression of the protest and attacks on journalists covering the incidents. They called for an investigation on the potential disproportionate use of force by security agents.
Expression
Attacks on journalists by security agents
#NoNosCallarán esta mañana los agentes de Policía Nacional Civil PNC, agredieron a la prensa durante un desalojo de estudiantes. El periodista Carlos Hernández Ovalle fue agredido y perdió parte de su equipo fotográfico al ser destruido por un golpe. @RELE_CIDH @PVacaV pic.twitter.com/TrrsdhxJYm

— PrensaComunitaria (@PrensaComunitar) June 21, 2022
Photojournalist Carlos Hernández Ovalle was assaulted by anti-riot agents when covering protests by Usac students on 21st June 2022. Ovalle said he was documenting the detention of a student when an officer attacked him with a baton. He said he was fully identified as press, had his ID card and was wearing a shirt with the logos of the newspaper where he works. His camera lens was broken in the incident. Videos of the protest showed that the anti-riot agents attempted to obstruct the press from documenting the student's detention, using their shields to prevent the journalists' passage.
The APG expressed concern about this case, which they said was the third case of police aggression against a journalist in under a week. In Escuintla on 16th June 2022, police officers attacked and detained journalist Robinson Ortega who was documenting police abuses at the protest in the Siquinalá municipality. Ortega had to receive medical attention for the injuries he sustained during the assault. He was later released after a judge dismissed charges against him. The APG reported that, also in June 2021, police officers had tried to arrest a cameraperson with Albavisión who was covering a traffic accident in Chinautla.