Protests staged against COVID-19 measures, attacks on journalists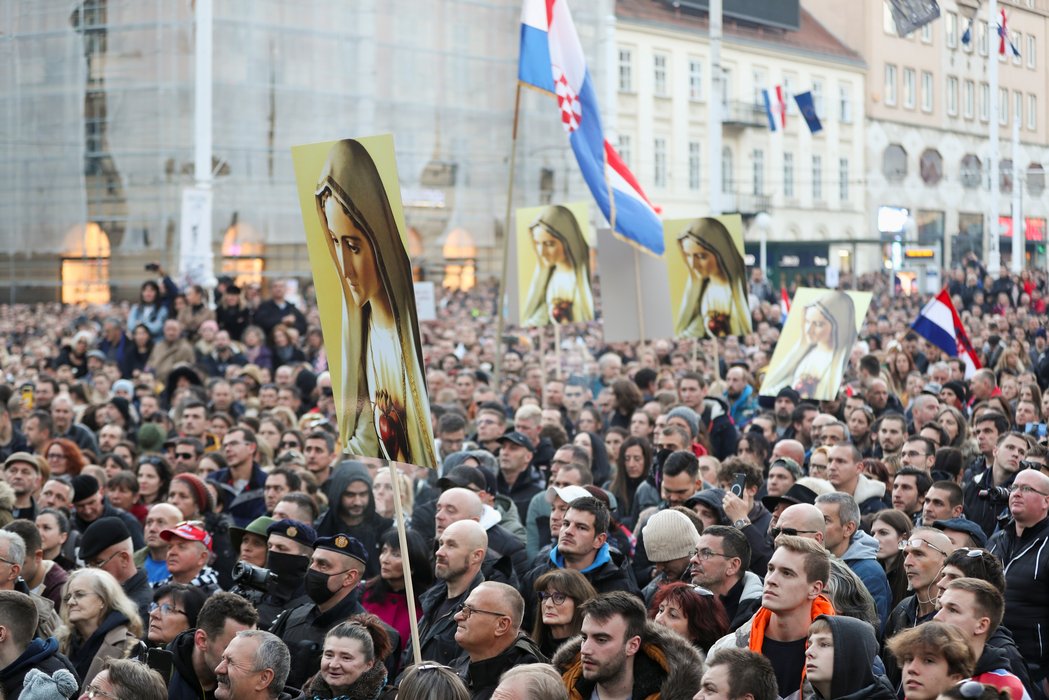 Association
According to findings of the NGO GONG, freedom of association is under pressure from political actors in Croatia. In this regard, independent institutions have been captured, marginalised or politically exploited by ruling political actors; in several cases the institution's missions have been altered and/or financial support has been cut or stopped. Additionally, several legislative changes since the country's EU accession have had a negative impact on the environment in which CSOs operate. These findings are supported by research conducted by the political scientist Darijo Čepa for the Zagreb Faculty of Law.
Peaceful Assembly
Several protests against epidemiological measures taken by the Croatian Government and the National Civil Protection Headquarters took place in Croatia in November 2021. On the 20th November, an estimated 15,000 to 20,000 people protested in Zagreb; riot police had to intervene in several cases, and several journalists were verbally and physically attacked. Moreover, about 30 students gathered in front of the Faculty of Humanities and Social Sciences at Zagreb University to protest against the mandatory COVID-19 certificates which are required to enter the university premises. At the premises of the Ministry of Science and Education, several people protested against mandatory vaccination, including staging a hunger strike, which is required to enter education facilities.
Separately, on the first anniversary of the devastating earthquake that hit the Sisak-Moslavina region, Prime Minister Andrej Plenkovic discussed with protesters the slow pace of reconstruction in the city of Petrinja. Local citizens booed the politician and some threw snowballs in his direction.
Expression
While reporting in front the house of the former Minister of Regional Development and European Union Funds, Gabriela Žalac, journalist Drago Hedl was threatened by the Minister's husband, who told him, among other things, that he should "prepare to light a candle". A physical attack on the journalist was prevented by the police.