Protests in Paraguay amid coronavirus pandemic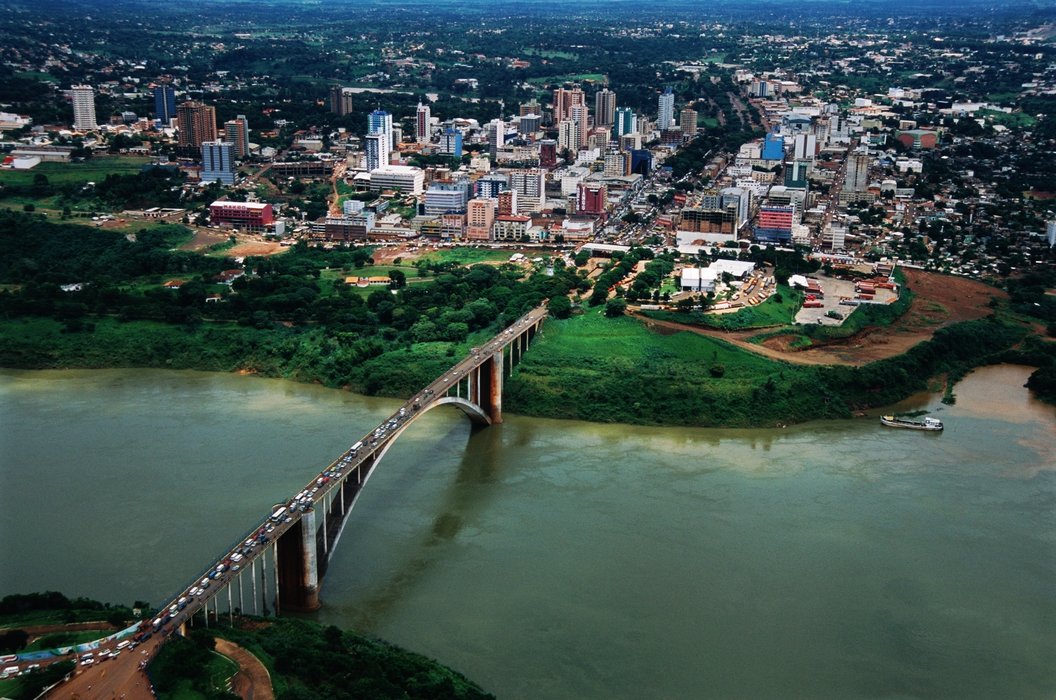 Peaceful Assembly
Violent protests and excessive use of force in Ciudad del Este
#AMPLIAMOS
El centro de Ciudad del Este registra una gran manifestación contra el retorno de la cuarentena total. Se dio una intensa balacera en uno de los focos de protestas, hay 3 heridos.#NPY #NosConecta #NoBajemosLaGuardiahttps://t.co/qjns8854FX

— NPY Oficial (@npyoficial) July 30, 2020
On 29th July 2020, residents of Ciudad del Este and neighbouring towns mobilised to oppose the reinstatement of strict quarantine measures due to the region's increasing COVID-19 infections. Thousands were reported at decentralised protests across the city, criticising the impact that renewed restrictions would have on workers and businesses.
The demonstration ended with clashes between protesters and the police. While most demonstrators remained peaceful, violent incidents were reported in the Customs area near the border with Brazil, where some protesters set fire to cargo trucks and looted businesses. As reported by local media, law enforcement sought to disperse the demonstration and detained about 50 protesters.
The Paraguayan Human Rights Coordinator (Codehupy) denounced the use of disproportionate force against protesters after two people were reported injured with firearms. "Military Forces would have been using lethal ammunition to suppress the protests. We demand from President Mario Abdo Benitez the immediate withdrawal of the military from the streets and the cessation of the use of disproportionate force by the National Police," the organisation stated. Following the protests, the government backed down from the implementation of strict measures and decided to allow most commercial activities to continue with sanitary protocols.
Rallies against corruption and state downsizing
Felicitaciones a la ciudadanía que ayer 22 de junio ejerció su derecho constitucional con una multitudinaria caravana contra la corrupción y una reforma arbitraria en plena pandemia!... Paraguay se despierta💪🇵🇾! pic.twitter.com/vEVAyxan5H

— SIFUNPPAR - Sindicato de Funcionarios de PETROPAR (@Sifunppar) June 23, 2020
In June and July 2020, Paraguayan demonstrators organised a series of vehicle caravans in protest against corruption and impunity. Outrage over corruption grew after several irregularities were reported in the purchase of medical supplies to control the coronavirus pandemic.
On 3rd June 2020, protesters held banners from their vehicles and honked their horns to express disapproval of alleged overbilling in the National Electricity Administration (ANDE) and the handling of the bidding and concessions process in purchases made by Paraguay's Health Ministry. On 22nd June 2020, several Paraguayan unions and social organisations convened caravans across the country to protest corruption and public sector reforms proposed by President Mario Abdo.
Similar demonstrations took place in July 2020 in cities such as Asunción and Carapeguá.
Expression
Journalist arbitrarily detained in Bella Vista
Repudiamos detención ilegal de periodista por parte de militares

Desde el SPP repudiamos la actuación arbitraria de Militares que en la mañana de hoy detuvieron de forma ilegal al compañero Roberto Esquivel, comunicador del Distrito de Bella Vista, Departamento de Amambay. pic.twitter.com/JCcdsHIJuT

— SPP (@PeriodistasPy) July 19, 2020
On 18th July 2020, journalist Roberto Esquivel was detained by soldiers in the city of Bella Vista, Amambay department near the border with Brazil, while reporting on Paraguay's shutdown amid the COVID-19 pandemic. A video shared on social media shows five soldiers grabbing Esquivel on the street and placing him in the back of a truck. Esquivel told local media that the soldiers handcuffed, hit him and accused him of filming to provide information to criminal groups despite his attempts to identify himself as a reporter.
The Committee to Protect Journalists (CPJ) reported that Esquivel was taken to a local police station and released soon after without charge. Following his release, the Paraguayan army published a statement alleging that he had been detained because his description matched that of a person attempting to cross the border illegally and that he was arrested because he refused to present his identification. The journalists' union Sindicato de Periodistas del Paraguay issued a public statement to condemn the attack on Esquivel, claiming it was retaliation for his reporting on irregularities in border closures. The organisation called for urgent measures to guarantee freedom of expression.
Suspect in murder of journalist Léo Veras arrested
On 2nd May 2020, the police arrested Waldemar Pereira, who was wanted as the main suspect in the murder of journalist Léo Veras. As previously reported by the CIVICUS Monitor, on 12th February 2020, Brazilian journalist Lourenço "Léo" Veras was shot and killed at his home in Pedro Juan Caballero. Veras was an editor of digital news outlet Porã News, which publishes information on organised crime and corruption in the region.
According to news reports, a police investigation indicated that a car used by the journalist's killers was parked at a property owned by Waldemar Pereira. Authorities said Pereira is part of a criminal group whose members allegedly decided to execute the reporter because he had publicly exposed details of their operations. Pereira was arrested in Pedro Juan Caballero after being involved in a car accident and has been charged with homicide and criminal association.
Journalists hacked and suspects detained
On 28th April 2020, law enforcement officers detained two suspects accused of hacking the mobile phones of two journalists from media group Grupo Nación, Juan Clari Arias and Jorge Torres. A lawyer affiliated with the Authentic Radical Liberal Party has also been accused of hiring the hackers to access data from the reporters as well as from a congressman.
Both journalists had recently reported on alleged corruption relating to contracting by the Ministry of Health. Arias told CPJ that all of the data from his mobile was accessed, including the identities of sources developed over his 29 years as a journalist. "That's the biggest damage they've caused me. The damage from a professional point of view is devastating. I am now trying to rebuild my network of sources".