Protests, clashes, internet shutdown follows second round of presidential elections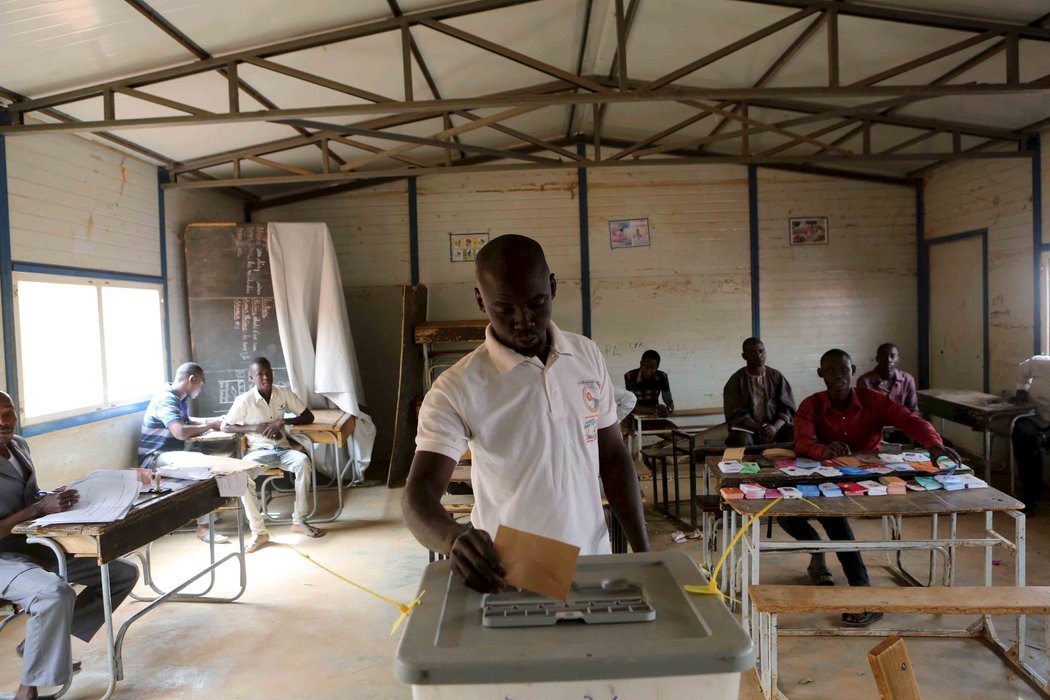 Les résultats contestés des élections au Niger, l'étouffement des manifestations et les perturbations d'Internet menacent ce qui devait être le premier transfert de pouvoir pacifique et démocratique du Niger depuis l'indépendance de 1960: https://t.co/r0zfaU5npJ

— IFEX (@IFEX) February 26, 2021
On 27th December 2020, legislative and presidential elections took place in Niger. Observers noted that the presidential elections could be the first peaceful democratic transition between two elected presidents in Niger. Since Niger's independence in 1960, the country experienced four coups. 
As none of the presidential candidates gathered more than 50 percent of the votes, a second run-off vote between Mohamed Bazoum of the ruling Nigerien Party for Democracy and Socialism (PNDS) and Mahamane Ousmane was organised on 21st February 2021. Protests and clashes erupted on 23rd February 2021 when it was announced that Bazoum had won with 55.75 percent of the votes. 
The electoral observation report by civil society group OPELE (Observatoire du processus électoral - Observatory of the Electoral Process) highlighted irregularities in the second round of the presidential elections, including 'illegal campaigns, vote buying, cases of electoral corruption, hate speech uttered on the part of candidates of the ruling party and the opposition, a lack of personnel and material in places, very weak application of measures to limit the spread of COVID-19, flagrant cases of lack of knowledge of voting procedures by electoral officials, misappropriation of ballot boxes and voter cards, very poor security, particularly in Tillabéry and Diffa regions'.  OPELE deployed thousands of volunteers to observe the elections on 21st February 2021. 
Au #Niger, la periode post-électorale est emaillee de violences, d'arrestations massives et de coupures d'#Internet. Deux individus ont egalement ete tues. https://t.co/fZvL5h7rJy

— Senegal/Niger AIUSA (@NIGERAIUSA) March 5, 2021
Peaceful Assembly
At least two people were killed and more than 470 individuals arrested in post-electoral protests and clashes that erupted after the announcement of the provisional results of the second round of the presidential polls. Supporters of presidential candidate Mahamane Ousmane, who contests the results and claims that the ballot was marred by theft, ballot-box stuffing and threats against voters, took to the streets on 23rd  and 24th February 2021 in Niamey and clashes between protesters and security forces ensued with reports of protesters throwing stones and security officers responding by firing tear gas. Protesters attempted to gather in front of the headquarters of the ruling party PNDS but were dispersed by security officers. Clashes also occurred in Dosso, where the headquarters of a political party allied with the ruling party was set on fire. In Zinder, a massive deployment of security forces was reported.
Dix jours qu'Internet est coupé au Niger. Cette coupure est intervenue au lendemain de la proclamation des résultats provisoires du 24 février dernier qui ont donné le candidat Mohamed Bazoum vainqueur de l'élection présidentielle.https://t.co/AM5HH7xVon

— Africanews Français (@africanewsfr) March 5, 2021
Expression
Acces to internet blocked for ten days
Access to the internet was blocked on 24th February 2021 following the post-electoral protests and clashes that had erupted the day before, and was only restored ten days later on 5th March 2021.  Several civil society actors, including Tournons la Page Niger and the Association of Young Lawyers, have submitted judicial complaint against operators and the state of Niger for the 'unjustified blocking' of the internet. 
La violence post-électorale au Niger prend des nuances graves pour les médias - @TheMFWA rapporte que la maison du correspondant de @RFI Moussa Kaka a été incendiée et l'attaque du caméraman de Sikka TV, Oman Garba: https://t.co/lJSVaemSIk @actuniger @CIVICUSMonitor

— IFEX (@IFEX) March 18, 2021
Residence of journalist ransacked, journalist attacked
The residence of journalist Moussa Kaka, correspondent for Radio France Internationale (RFI), was ransacked and set on fire during the post-electoral protests, violence and clashes that followed the announcement of the provisional electoral results. On 25th February 2021, the cameraman for the Benin-based broadcaster Sikka TV, Omar Garba, was attacked when he was covering a protest in Niamey. His equipment was reportedly destroyed. 
#Niger🇳🇪: ICON apporte son soutien total au journaliste d'investigation @moussa_aksar poursuivi pour diffamation et convoqué devant le tribunal de Niamey. Toute condamnation relèverait de la pure intimidation. #JournalismIsNotACrime @ICIJorg @CENOZO_Afrique pic.twitter.com/S3ZAn7n4LZ

— Niger Stop Corruption 🇳🇪 (@NigerStopCorrup) January 7, 2021
Investigative journalist faces defamation complaint, death threats
Investigative journalist and director of media outlet L'Evénement Moussa Aksar was summoned to appear before a court on 8th January 2021 in relation to a defamation complaint for an article he wrote in September 2020 alleging embezzlement within the Ministry of Defence, which was reportedly based on leaked information. Bouraima Ouedraogo of the Cell Norbert Zongo for Investigative Journalists in West Africa (CENOZO), of which Aksar is a member, commented to RFI:
"During the investigation, the journalist has already received several death threats. He was intimidated throughout his investigation. So, we believe that the proceedings against Moussa Aksar are just another step in the intimidation . We expect the justice system to be able to assess the facts and nothing but the facts, and to do so independently." (translated from French)
The court hearing was postponed to 2nd April 2021.