Protests against rising prices met with excessive force and detentions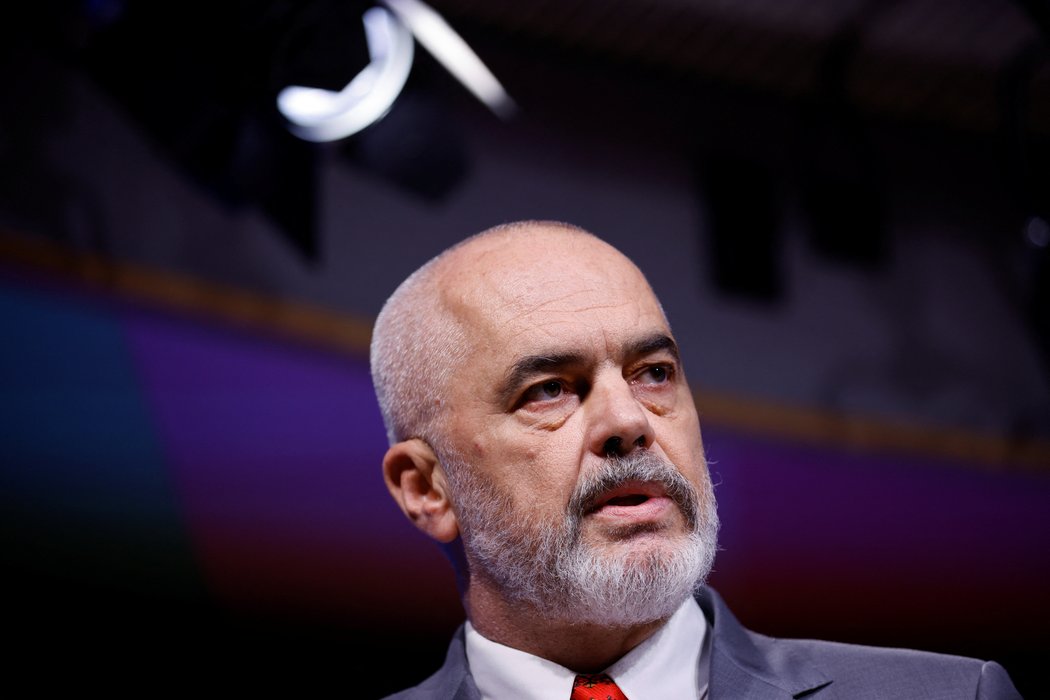 Association
In February 2022, the Central Election Commission registered the "House of Freedom" coalition in the 6th March 2022 by-elections in six municipalities. However, it refused to recognise the Democratic Party Refoundation Group led by Sali Berisha as part of the coalition, with the group still part of a dispute with the Democratic Party which claims it has no legal status.
In March 2022, a cooperation agreement was signed between six CSOs and the High Inspector of Justice Artur Metani formalising the establishment of a continuous line of communication.
In March 2022, CRCA/ECPAT was awarded by Albanian President Ilir Meta with the order "For Special Civil Merits" "for its 25-year contribution to the protection of the rights of children and youth in Albania, the unstoppable struggle to improve national standards and services for the protection of children and youth from all forms of violence and advancing gender equality and increasing the participation of children, young people, girls and women in decision-making.".
According to a report published by BCSDN in March on the impact and effect of COVID-19 on civil society in the Western Balkans in 2021, CSOs in Albania were not meaningfully involved in the strategies and policies responding to the pandemic. On the other hand, no legal barriers impeded them from working with excluded and at-risk groups as long as they followed the protocol measures of COVID-19. When it comes to State support, the budget of the Agency for the Support of Civil Society was cut by 40 per cent in 2020, thus negatively impacting CSOs.
In February 2022, the General Directorate of Taxes reimbursed four projects that were implemented by CSOs in 2021, after they advocated for this due to the struggle for regulating VAT refunds.
Expression
According to the US Department of State's Albania 2021 Human Rights Report, published in February 2022, although independent media were able to work and express their views, there were many cases of political and economic pressure, including violence and threats against journalists who were investigating crime and corruption. Moreover, government, businesses and criminal groups attempted to influence the media inappropriately.
According to the Mapping Media Freedom Monitoring Report 2021, published by the European Centre for Press and Media Freedom in February 2022, media freedom in Albania suffered in 2021 with the government increasingly gaining control over the flow of information and with the independence of media regulation under threat. Journalists' independent work has been hampered by difficulties in accessing information from government sources and by reducing their freedom of movement.
As revealed by BIRN following a Freedom of Information (FOI) request, Endri Fuga, who has been Edi Rama's spokesperson since he was Mayor of Tirana, was appointed as General Director of the new controversial Media and Information Agency, an entity that will centralise all government information and public relations and monitor media and social media (see previous monitor update).
Separately, the NGO Institute of Democracy, Media and Culture (IDMC) launched a petition requiring the authorities to stop praising the former communist regime and ban all public use of its symbols.
Several online media such as Ora News, Dosja.al and Lapsi.al linked Tirana Mayor Erion Veliaj to the cyberattacks against them, following the publication of a taped conversation where he used insulting language when speaking to regional public officials.