Prosecutions for 2020 protests continue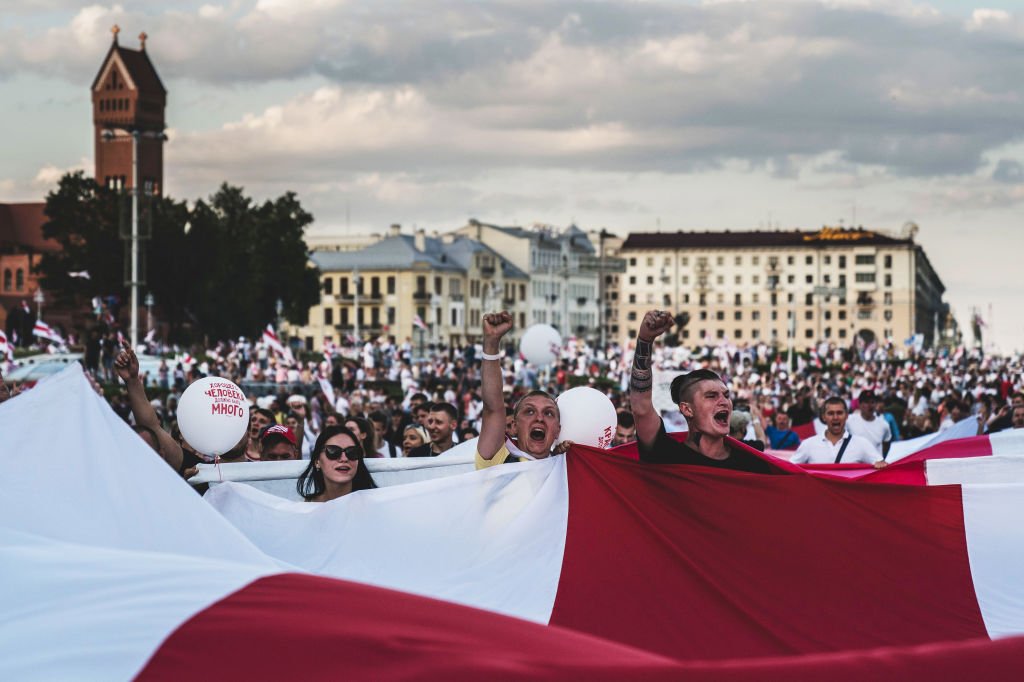 Association
Trial against activist begins
The trial against one of the Viasna Center coordinators, Marfa Rabkova, started on 25th April 2022. This trial also involved volunteer Andrey Chapyuk and other activists from the Center.
According to Radio Free Europe, Rabkova, who was arrested in 2020, is accused in 13 cases of "allegedly organising and encouraging activities that violated civil order, publicly calling for activities that threatened national security, creating an extremist formation, running an extremist organisation, inciting social hatred, hooliganism, vandalism, damaging private property, and for illegal activities with the use of explosives." Her fellow volunteer, Chapyuk, has been charged with public disorder and vandalism. If found guilty, Rabkova could face up to 20 years in prison.
She considers the case against her to be politically motivated.
Similarly, several collaborators of the Viasna Center are in detention and are illegally accused of acts they did not commit. On their webpage, Viasna Center published a Joint Statement signed by nine international human rights organisations supporting Rabkova and Chapyuk. The organisations called for the immediate release of all those illegally accused and for the Belarusian authorities to comply with their international commitments.
Peaceful Assembly
27 people added to the list of political prisoners for peaceful protests
On 28th April 2022, the Viasna Center updated the list of political prisoners sentenced for disturbing public order after organising protest actions in the aftermath of the disputed August 2020 elections. On 3rd May 2022, 27 human rights defenders were added to this list by the Viasna Centre, bringing the total number of political prisoners in Belarus to 1,166 people.
In March 2022, Michelle Bachelet, the UN human rights chief, called on the Belarusian authorities to release the political prisoners from Belarusian jails who were detained on politically motivated charges.
Expression
Novy Chas journalist detained
Belarusian journalist Aksana Kolb, the editor of the Minsk-based independent weekly Novy Chas (New Time), was detained on 20th April 2022, and placed in preliminary custody for 10 days.
As cited by the Committee to Protect Journalists, Novy Chas reported that Kolb had not received any official notice of the accusations against her, and authorities did not disclose the reason for her arrest. Later, on 22nd April, it became known that she faced charges for organising or actively participating in actions that grossly violate public order (Art. 342, Criminal Code). The Novy Chas editorial staff had been under pressure for some time. In October 2021, law enforcement investigated the office and Kolb was forced to sign confidentiality documents regarding the accusations brought against her then. The outlet's publications have not been produced in print since the fall of 2021, keeping only online activity, but the site was subsequently blocked.
The Committee to Protect Journalists called on the Belarusian authorities to immediately release Kolb from detention and end the pressure on journalists. The Viasna Center included Kolb in the list of political prisoners.
Belarus is ranked 153rd (Global Index for 2022) in the RSF World Press Freedom Index and still ranks among the most oppressive regimes against press freedom.