Prominent human rights organisation ceases operation as violations continue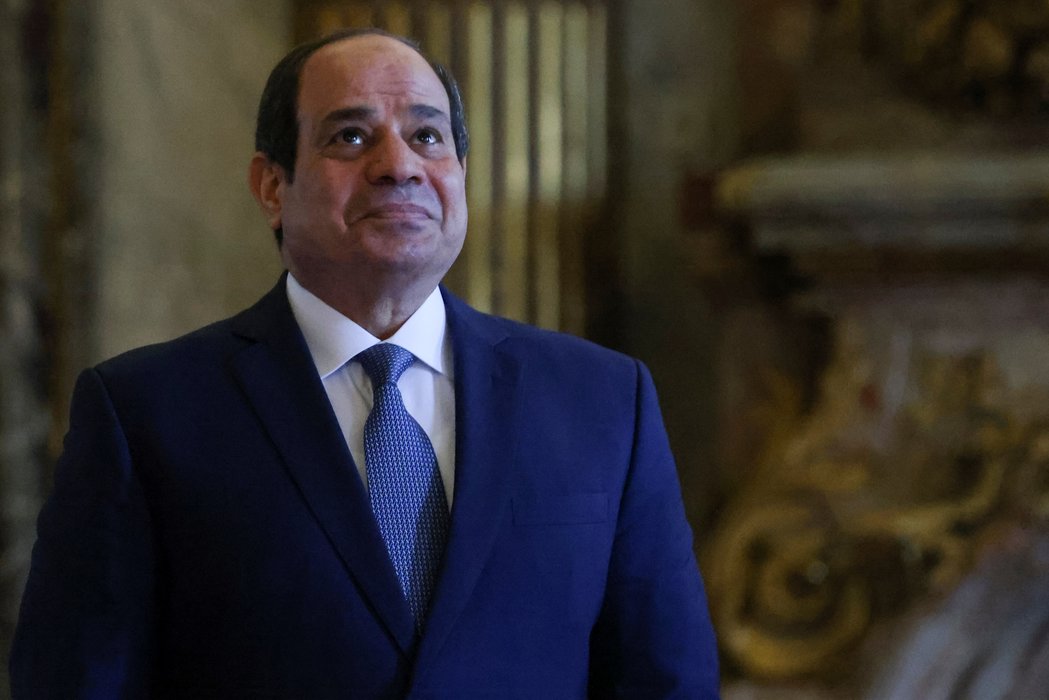 Association
ANHRI suspends activities
During 2021 further repression and closure of the public sphere was witnessed in Egypt, with total disregard for the law or the constitution, as stated in a report by the Arabic Network for Human Rights Information (ANHRI).
On 10th January 2022, the organisation issued a statement saying thatit had decided to suspend its activities as a result of increasing disregard for the rule of law, the growing violations of human rights and police harassment. The decision comes after repeated persecutions against the organisation and its staff. Gamal Eid, director of the Arab Network, said,
"We are suspending our work and institutional activity today, but we remain lawyers of conscience as independent individual human rights defenders. We work side by side with the few remaining independent human rights institutions and independent defenders of human rights and the whole movement demanding democracy."
In a statement, Human Rights Watch reacted to this announcement:
"ANHRI's closure is an immeasurable loss to the Egyptian human rights movement and its international partners. ANHRI's difficult decision to close its doors after nearly two decades unfortunately demonstrates that the Egyptian government's goal is to silence critical independent civil society," said Joe Stork, deputy Middle East and North Africa director at Human Rights Watch.
Earlier, on 2nd January 2022, ANHRI released the Egypt Democratic Path 2021 report, which indicates that media freedoms were continuously curtailed and targeted during 2021. The report found that there were 131 diverse violations against media freedoms, compared to 154 in 2020. 2021 also saw the continued systematic targeting of human rights defenders, and violations varied between arrest, detention and trials, the use of pretrial detention as a punishment, and the recycling of new cases against several HRDs during their detention. The report documented 36 diverse violations against human rights defenders.
Other civil society developments
On 9th January 2022, the litigation process against imprisoned civil society activists was again prolonged after the Administrative Court decided to postpone the hearing of the cases filed by the Foundation for Freedom of Thought and Expression on behalf of Ahmed Doma and Omar Mohamed Ali to challenge the negative decision which prevents them from completing their studies digitally.
Separately, in early February 2022, the National Council for Human Rights launched its first dialogue sessions with civil society organisations on the implementation of the National Human Rights Strategy and President Abdel Fattah el-Sisi's 2022 declaration of civil society. At the end of February 2022, the second round of dialogue with civil society organisations began.
Dr. Magdi Abdel Hamdi, one of the founders of the third generation of civil society in Egypt, expressed his reservations about the state's vision of the role of civil society on Facebook:
"on the occasion of talking about civil society and the project or the national plan for human rights, I think it is time to start a serious discussion about the concept and role of civil society, I see that it is based on the following idea: Civil society must be a partner in the administration in all senses of the word partnership, from making proposals, making plans and executive management to taking responsibility and accountability to the community and the ruling authorities."
Additionally, on 3rd February 2022, the annual report of the Committee for Justice, entitled "Conviction without trial: Lists of Terrorism in Egypt", highlights the most prominent challenges with anti-terrorism laws and the inclusion of lists of terrorist entities and terrorists in Egypt. CFJ stated in its report that "the Egyptian authorities expanded the definition of terrorism and terrorist entities and their financing in their laws. The definition of "terrorist entity" has been extended from legal to actual organisation to include associations, organisations, groups, gangs and cells, up to companies and unions, and then opened the way for designating all potential gatherings in the local and global scale, as well as in the definition of "terrorist financing." The law included the provision by others of "any other means of support, financing or travel, knowingly, even if it is not directly related to the terrorist act". The law's definition of "money" used to finance terrorism has also increased the risks of implementing these texts and legitimised the seizure of individual and public property."
Expression
Civil society organisations criticised a bill which aims to amend several articles of the law regulating religious preaching and lessons. The proposed amendments seek to expand the scope of the law to include the prohibition of "talking about religious matters on visual, audio or electronic media" except with an official licence from Al-Azhar or the Ministry of Endowments, and increases penalties for violating the law, in some cases amounting to life imprisonment with hard labour. The Egyptian Initiative for Personal Rights (EIPR) called on the House of Representatives to withdraw the draft amendments and warned:
"the amendments open the door to more persecutions and trials for diverse religious expression and criticism of prevailing religious ideas."
Incidents against journalists
Separately, authorities continued to use charges of joining a terrorist group, inciting a crime, and spreading false news against journalists:
On 16th April 2022, journalist Ahmed al-Bahy, who is a local correspondent for website Masrawy, was arrested at his home. According to a press release from the CPJ, al-Bahy was charged with inciting violence. His arrest is related to an incident that occurred the day before while he was reporting, where police officers at the scene of a young man's killing asked al-Bahy to stop filming and not write or publish anything about the case.

On 26th April 2022, journalist Hala Fahmy was detained pending investigations on charges of "joining a group founded in violation of the provisions of the law and spreading false news". Two days earlier the journalist had been chased by unknown individuals. Fahmy has continuously spoken out against the government and has led protests calling for labour rights for journalists, which led to her suspension. Similarly, journalist Safaa al-Korbigi, who organised vigils in the Egyptian television building to demand administrative reforms, was detained and had gone missing after her detention. She later appeared at the Supreme State Security Prosecution.

At the end of March 2022, the Cairo Criminal Court renewed the detention of journalists Hisham Abdelaziz and Bahaa El-Din Ibrahim for an additional 45 days pending investigation. There are currently four Al Jazeera journalists detained in Egypt without charge, Hisham Abdel Aziz, Bahaa El-Din Ibrahim, Ahmed Al-Najdi and Rabie Al-Sheikh.

The Public Prosecutor's Office summoned the editor-in-chief of the Derb website of the Popular Alliance Party, and former journalists' syndicate council member Khaled al-Balshi to investigate reports filed by unknown persons which accuse him of spreading false news.
In a positive development on 26th April 2022, the Committee To Protect Journalists (CPJ) welcomed the release of two journalists from prison, Mohamed Salah and Abdo Fayed, but called on the government to release 23 other journalists who remain behind bars.
"We are pleased that Salah and Fayed are getting some relief after their unjust and prolonged detention, but there must also be justice for the many other journalists being held in Egypt's jails. The Biden administration and other U.S. officials should continue to hold President Abdel Fattah el-Sisi's feet close to the fire if he doesn't deliver on reforms," said Sherif Mansour, CPJ's Middle East and North Africa Program Coordinator.
Other violations of FOE
As reported by the Association for Freedom of Thought and Expression, AFTE, on 31st May 2022, the Juvenile Misdemeanour Court of Appeal upheld the two-year prison sentence issued against content creator Nancy Ayman Sobhy, known as "MokaHegazy", for the second charge in Case No. 5459 of 2020 (Juvenile Appeal), registered under No. 188 of 2022 (Juvenile Misdemeanour). The court also amended the verdict on the first charge to put Hegazy under judicial probation instead of a one-year prison sentence. The charges against Hegazy were "practising prostitution with men without discrimination in return for money", and "offering herself in a public manner that contained temptation to practise debauchery."

Furthermore the AFTE report documents violations of digital rights, with at least 12 incidents containing 13 violations, most of which were arrests of citizens on charges of spreading false news and publishing posts against the government's policies. Meanwhile, the judicial authorities committed four violations against content creators. In this regard, the Court of Appeal upheld a prison sentence against human rights defender Amal Fathy, against the background of posting a video on YouTube criticising the spread of harassment in Egypt and the failure of the Egyptian authorities to act seriously to confront this phenomenon.

On 28th March 2022, two singers Hamo Beeka and Omar Kamal were sentenced to a year in prison on charges of "violating family values in Egyptian society and profiting from a video including dancing and singing. This comes after the pair posted a video singing and dancing with a Brazilian belly dancer.