Prominent HRD acquitted, several other HRDs and journalists targeted with detention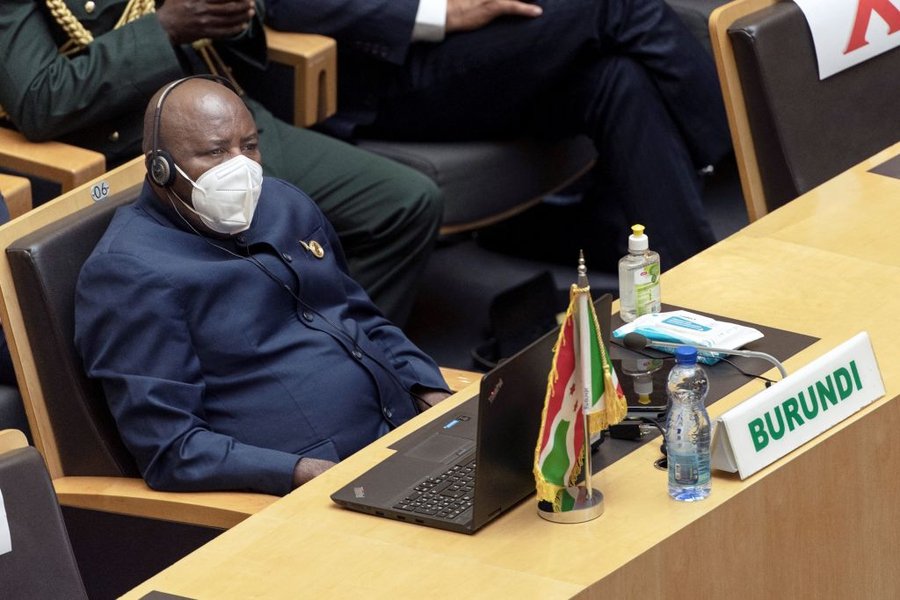 Introduction
On 16th September 2022, the UN Special Rapporteur on the human rights situation in Burundi, Fortuné Gaétan Zongo, called for public accountability for human rights violations committed in relation to the country's 2015 political crisis. If the government is to demonstrate a commitment to improving its human rights situation, it needs deeper institutional reforms to guarantee that such violations do not happen again, he highlighted.
On 26th October 2022, the European Union lifted sanctions against three of Burundi's high-level officials. The three officials, Prime Minister Gervais Ndirakobuca, senior adviser in the president's office Godefroid Bizimana, and former senior military official Leonard Ngendakumana, were part of the officials slapped with EU travel bans and asset freezes for their role in violations committed in relation to the 2015 crisis.
Good news! On Tuesday the Supreme Court of Burundi quashed the judgment that sentenced lawyer and former human rights defender Tony Germain Nkina to 5 years in prison and sent the case back to the appeal court of Ngozi for retrial 1/2 pic.twitter.com/jsBKUzqDxO

— Burundi Human Rights Initiative (@BHRI_IDHB) December 8, 2022
Association
Burundi authorities continued to illegally detain human rights lawyer Tony Germain Nkina, despite the country's Supreme Court overturning his conviction on 8th December 2022. His case was sent back to the Appeal Court of Ngozi for a new trial. On 20th December, the Supreme Court acquitted him and his co-accused of all charges. However, Burundi's chief prosecutor refused to sign the release order because he would be appealing the ruling even though the country's legislation provides for the immediate release of a person upon acquittal, regardless of prosecutorial appeal. As previously reported on the Monitor, Nkina was arrested in 2020 while visiting a client in Kabarore commune and convicted by a court in Kaynaza for "collaborating with rebels who attacked Burundi" and sentenced to five years in prison, despite no evidence presented against him. On 28th December 2022, he was eventually released from prison.
On 14th February 2023, Burundian authorities arbitrarily arrested five human rights defenders (HRDs) and accused them of "rebellion and undermining internal state security and the functioning of public finances." Two of the defenders work for the Association des femmes juristes du Burundi, (Association of Women Jurists in Burundi, or AFJB) and three for the Association pour la paix et la promotion des droits de l'Homme (Association for Peace and Promotion of Human Rights, or APDH). The charges relate to the relationship and funds their organisations have received from an international organisation. Four of the HRDs, including Sonia Ndikumasabo, Marie Emerusabe, Audace Havyarimana, and Sylvana Inamahoro, were arrested at Bujumbura Airport as they were preparing to fly to Uganda for a meeting with partners. Meanwhile, Prosper Runyange was arrested in Ngozi on 14th February and transferred to Bujumbura the next day. Their pretrial detention was confirmed by the High Court of Ntahangwa in Bujumbura on2nd March 2023.
On 23rd February 2023, police officers arrested 24 people during a seminar organised by MUCO Burundi, a non-profit organisation working on HIV/Aids in Gitega. When neighbours saw teenagers entering the non-profit organisation's office, they contacted the police. According to the police investigations, "condoms and documents on the rights of homosexuals" were found at the site. All 24 were charged with "homosexual behaviours and incitement to homosexual practices" following ten days of questioning. Since 2009, homosexuality has been illegal in Burundi. It is punishable with a prison sentence of up to two years. President Evariste Ndayishimiye has encouraged people to "eradicate homosexuality" from the nation.
Expression
On 30th August 2022, intelligence personnel arrested Floriane Irangabiye, a talk show host on Rwandan-based Radio Igicaniro, known for its critical debates on Burundian public affairs. Irangabiye, who has been living in Rwanda since 2009, was arrested on her return to Burundi to visit her family. During her detention, she was denied access to family and legal counsel and was interrogated about her work. Toward the end of September 2022, she was moved to Muyinga prison in northern Burundi, where she was granted family visits. On 8th September 2022, Irangabiye appeared in court in Bujumbura. She was accused of attacking the integrity of the state, but not formally charged. On 28th October, Irangabiye appeared in Court in Muyinga and was again accused of "anti-state crimes" and operating without a journalist accreditation. Again, prosecutors did not officially charge her but instead asked for more time to gather evidence.
On 2nd January 2023, the Mukaza High Court in Bujumbura convicted Floriane Irangabiye on charges of "undermining the integrity of the national territory." The Court sentenced her to 10 years and a fine of 1,000,000 Burundian Francs (US$ 480). According to the Court's ruling, her conviction stems from an August 2022 Radio Igicaniro program she presented in which she interviewed a HRD and a journalist in exile who both criticised Burundi's human rights record. Sylvestre Nyandwi, Burundi's prosecutor general, claimed that the conviction was not politically motivated. On 23rd January 2023, Irangabiye's lawyers filed an appeal.