Pro-Nalvany protests record unprecedented number of arrests and prosecutions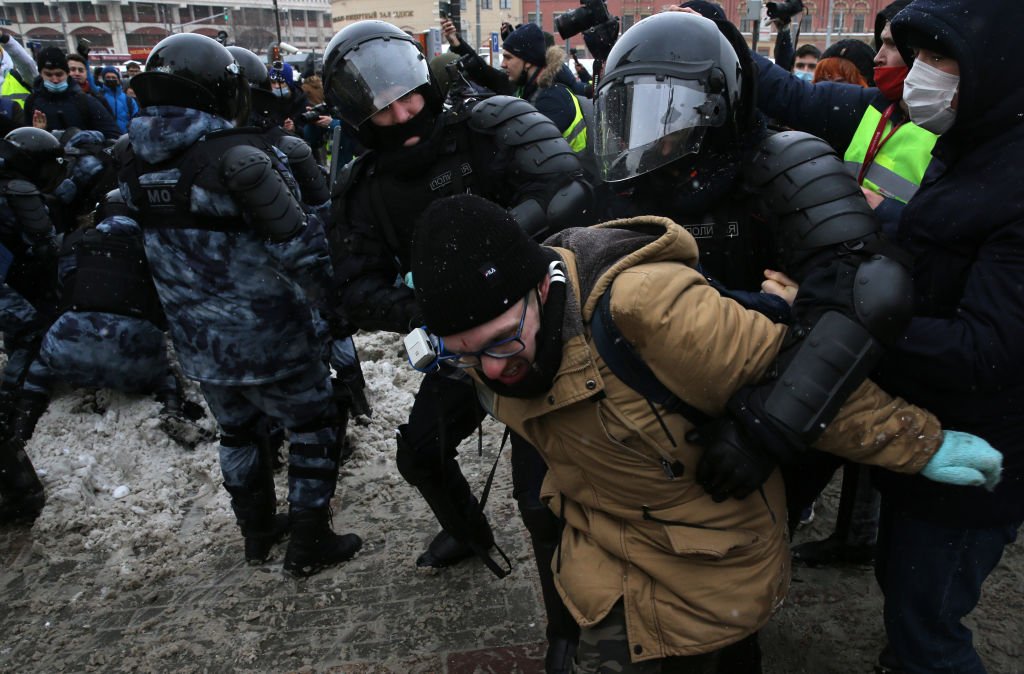 To give you an idea of the scale of protests in Russia: three times as many people were detained in the Jan-Feb 2021 protests as in the past 15 years combined*. https://t.co/xTBP4Np0CX (*on the same charges)

— Federica Cocco (@federicacocco) March 14, 2021
Peaceful assembly
Unprecedented number of protesters arrested, prosecuted in pro-Nalvany protests
Following the violent crackdown on mass protests which took place in the country between January and February 2021, after the return of the Russian opposition leader, Alexey Navalny, previously reported on the Monitor, protesters took to other innovative ways to continue the actions away from the streets. As part of these efforts, a flash mob dubbed "Love is stronger than fear" was planned to take place on 14th February (Valentines day) with the idea that people would light lanterns or candles in their own yards at a particular time for fifteen minutes. However, even before the said date, on 11th February, the General Prosecutor's Office, the Ministry of Internal Affairs and the Investigative Committee issued a stern warning to the public against participating in the flash mob, while also warning social networks of dire consequences if they did not remove calls to participate in the action.
According to reports, more than 11,000 people were detained by law enforcement and over 9,000 administrative cases and 90 criminal cases were filed against protesters calling for the release of Navalny across 125 cities between January and February. More than 150 journalists were detained during the protests, and several cases of torture were recorded against those arrested.
In March 2021, at the Human Rights Council's 46th session, 45 states signed a joint statement to condemn the violation of human rights and the repression by the authorities against peaceful protesters.
Association
Criminal liability for natural persons-foreign agents
In February 2021, the Russian State Duma published on their web page a list of laws that will be applied starting March 2021. Among them were the new regulations on foreign agents which introduce criminal liability for natural persons-foreign agents who have not applied for their inclusion in the register of the Ministry of Justice of the Russian Federation, as previously documented. By law, non-profit organisations are included in the register of "foreign agents" if they engage in Russia's political activities with foreign money. However, in practice not all NGOs included in this list are involved in projects touching on political issues.
Expression
Journalists face pressure because of their investigative activities
On 21st March 2021, it was reported that the editorial board of "Open Media" issued a statement to denounce and call for a stop to the mounting pressure from unknown persons against the outlet's journalists because of their work.
Since the end of last year the journalists, who have been involved in anti-corruption investigations involving public officials, have been pursued by unknown persons and have had their emails and social media accounts hacked. Correspondents Ilya Rozhdestvensky and Viktor Ovsyukov and deputy editor-in-chief Maxim Glikin had their email and social accounts hacked, while correspondent Ilya Rozhdestvensky reported being followed in his neighbourhood by unknown people who asked neighbours about him. Open Media believes that these pressures are linked to their published investigations which have demonstrated high-ranking officials' involvement in corruption.