Presidential elections amid internet blackout; civil society activist and publisher arrested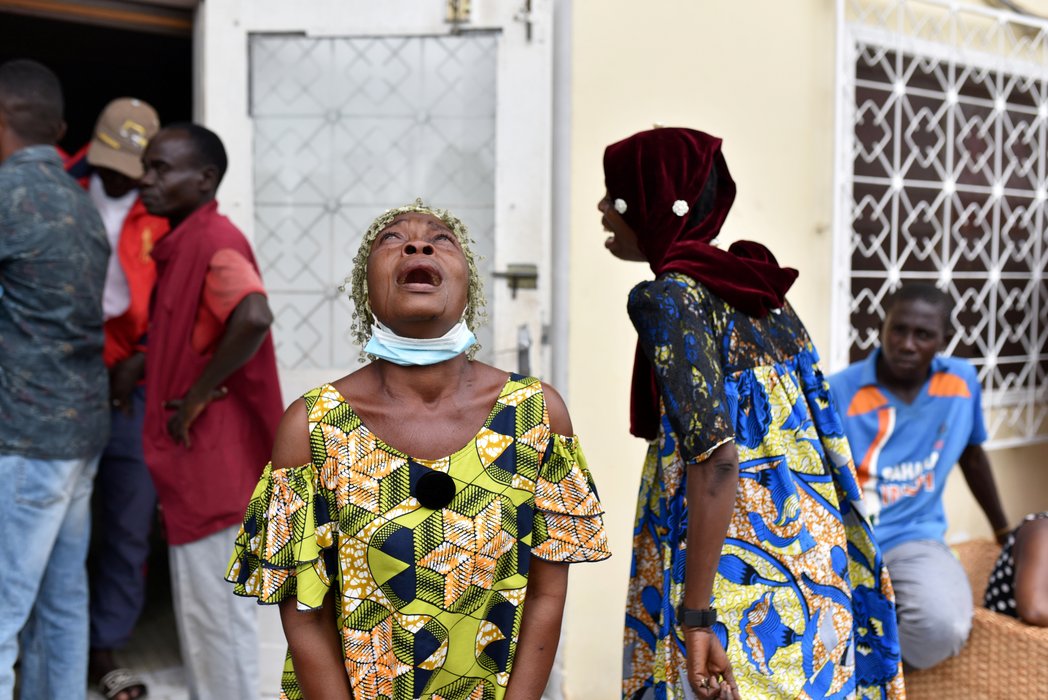 Presidential elections amid internet shutdown
The Republic of Congo held presidential elections on 21st March 2021 amid an internet shutdown. Incumbent president Dénis Sassou Nguesso, who has been in power for 36 years, ran alongside six other candidates in the poll. Main opposition leader Guy-Brice Parfait Kolélas of the Union des démocrates humanistes (UDH-Yuki) was evacuated, on election day, to Paris for medical treatment for COVID-19 to which he succumbed later that day. According to provisional results announced on 23rd March 2021, Sassou Nguesso won with 88,57 percent of the votes.
In a statement on 25th March 2021, pro-democracy group Tournons la Page called the election 'an electoral masquerade'. The group's Congolese section's report on electoral governance, published prior to the election in February 2021, highlighted legal and institutional shortcomings in the electoral process, making a free and transparent election 'an illusion'. Additionally, members of the group said they witnessed numerous irregularities during the poll. 
Congo-Brazzaville: les évêques privés d'observation électorale pour la présidentielle https://t.co/qA3bSjASbs via @RFI

— Tournons la Page (@TournonsLaPage) March 19, 2021
Association
Church not allowed to observe elections
Prior to the elections, on 15th March 2021, the Episcopal Commission 'Justice and Peace' received communication informing them that they did not have the authorisation to observe the elections. The reason given for the refusal was that the structure did not possess an operating receipt with 'electoral observation' as a declared objective. The Episcopal Commission planned to deploy 4,000 electoral observers throughout the country. Félicien Mavoungou, national coordinator of the Episcopal Commission 'Justice and Peace' commented to Radio France Internationale (RFI):
"We do not understand this refusal. A church which is present in the country and which is an important part of civil society. We do not understand. They ask that there be a specific receipt for electoral observation. We have never spoken, we do not know of a single case of an NGO holding a receipt for electoral observation. All of this surprises us and we are in the process of asking a lot of questions. We want to know a little more." (translated from French)

Congo : un militant de la société civile arrêté https://t.co/IU3Vv7rvlm

— Le Point Afrique (@LePointAfrique) March 12, 2021
Prominent civil society activist arrested
On 11th March 2021, Alexandre Ibacka Dzabana, a civil society activist, was taken from his residence in Brazzaville and detained. According to human rights organisations, he has been accused of 'attempting to undermine the internal security of the state' and has been held incommunicado at the Centrale d'intelligence et de la documentation (CID) since his detention, with no access to his lawyer or his family. Dzabana is one of the coordinators of the Congolese Platform of Human Rights and Democracy NGOs, president of the movement M22 and a member of the pro-democracy group Tournons la Page in the Republic of Congo. 
⚠️ Confirmed: Internet has been shut down in the Republic of the #Congo on the day of presidential elections.

Network data show a near-total collapse of national connectivity from midnight local time. The incident is ongoing as polls are due to open 📉

📰https://t.co/zFgnSgs2JQ pic.twitter.com/Fuhkkc89FE

— NetBlocks (@netblocks) March 21, 2021
Expression
Internet shut down on election day
Access to the internet and social media was shut down hours before the voting stations for the presidential elections opened on 21st March 2021. According to the CSO NetBlocks, there was a 'near-total loss of connectivity' for three days while the polls were open and votes were counted. This was not the first time that authorities shut down the internet. During the last presidential elections in 2016 there was a complete telecommunications blackout. 
Prior to the elections, the #KeepItOn coalition sent an open letter to president Sassou Nguesso asking him to ensure that all communication platforms remain open, secure and accessible during the poll. 
#Congo🇨🇬:
📍Arrêté mardi par des agents du renseignement alors qu'il était hospitalisé
📍Détenu illégalement pour des faits de diffamation présumés
➡️RSF demande la libération du directeur du journal Sel-Piment Raymond Malonga. #FreeMalonga @ThMoungallahttps://t.co/QlWdjrI7Oc pic.twitter.com/2Zy2byAuhL

— RSF (@RSF_inter) February 5, 2021
Journalist arrested over defamation complaint
Publisher of satirical magazine Sel-Piment Raymond Malonga was arrested on 2nd February 2021 at a medical clinic in Brazzaville, where he was reportedly receiving treatment for malaria and an infection. The arrest relates to a defamation complaint stemming from the magazine's publication, on 18th January 2021, of an article alleging embezzlement by Georgette Okemba, the wife of the head of the National Security Council, Jean-Dominique Okemba, who is also a relative of president Sassou Nguesso. The article at the origin of the defamation complaint was originally published on the website Sacer Info, written by Stany Franck, who is also named in the defamation complaint. According to the Committee to Protect Journalists (CPJ), a court order denying Malonga's request for release stated that the publisher is accused of slanderous denunciation, defamation, and spreading false news. Raymont Malonga has been detained since his arrest. Arnaud Froger of Reporters without Borders (RSF) commented: 
"It is outrageous that a journalist accused of nothing more than defamation should have been snatched from his hospital bed, placed under arrest and jailed for more than a month regardless of the law and his health."
The Republic of Congo's national media regulator, the Higher Council for Freedom of Communication (CSLC), initially ordered Sel-Pigment to be suspended over the same article but the suspension has been lifted in the meantime. 
RFI correspondent denied accreditation to cover the presidential elections
Authorities refused to grant press accreditation to Florence Morice, correspondent for news outlet Radio France Internationale (RFI), who as a result was not allowed to cover the presidential elections in the Republic of Congo.