Political prisoners in Nicaragua under serious risk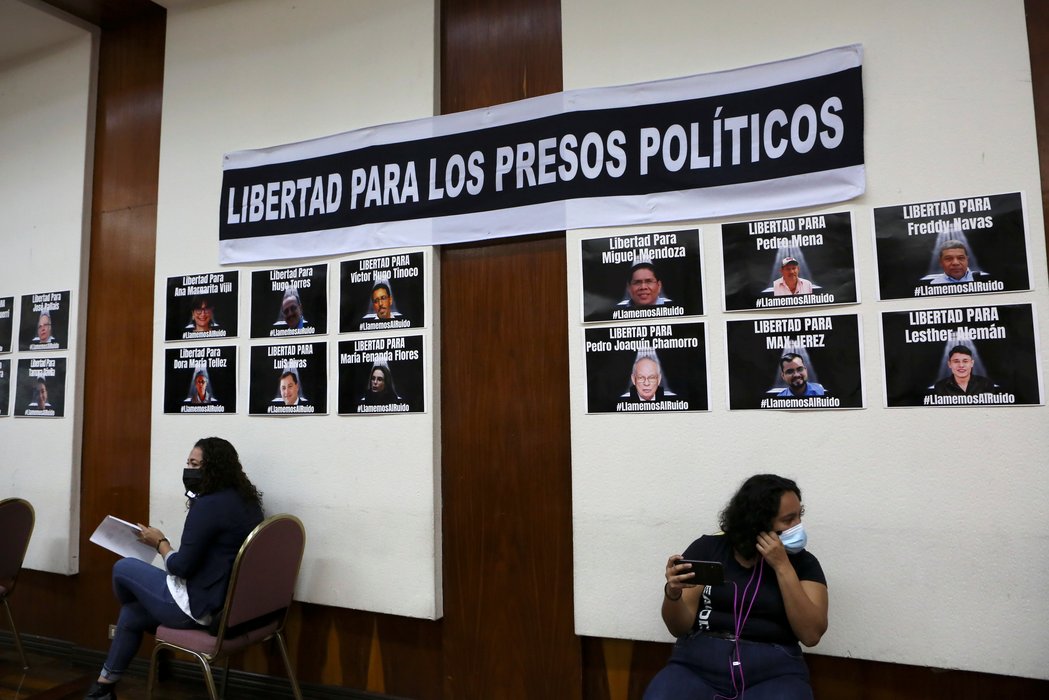 Association
#AdopcióndeMedidasUrgentes
👩🏾‍⚖️👨🏿‍⚖️Resolución del Presidente de la Corte IDH en el Asunto 11 personas privadas de libertad en 3 centros de detención y sus núcleos familiares, en el marco de las medidas provisionales adoptadas en los Asuntos (Sigue 👇🏿) pic.twitter.com/yETxRVJk1v

— Corte Interamericana de Derechos Humanos (@CorteIDH) January 11, 2023
On 10th January 2023, the Inter-American Court on Human Rights granted urgent measures to 11 political prisoners and their families. In the resolution, the Court described situations of heightened risk for all the beneficiaries, which include alleged ill-treatment in the penitentiary system, threats against them and their families, and lack of appropriate medical assistance. The urgent measures seek to protect and guarantee their lives and integrity. The Court also requested that the State respect political prisoners' rights without reprisals and release them immediately.
The beneficiaries of the measures are Norlan José Cárdenas Ortiz, Jaime Enrique Navarrete Blandón, Osman Marcel Aguilar Rodríguez, Uriel José Pérez, Ernesto Antonio Ramírez García, José Santos Sánchez, Ezequiel de Jesús González Alvarado, Denis Javier Palacios Hernández, Edder Oniel Muñoz Centeno, Nidia Lorena Barbosa Castillo and Juan Lorenzo Holmann Chamorro, and their families.
Report on freedom of association
📢LANZAMIENTO INFORME ANUAL
El @cenidh comparte a nivel nacional e internacional su informe 𝐍𝐈𝐂𝐀𝐑𝐀𝐆𝐔𝐀: 𝐒𝐞 𝐢𝐦𝐩𝐨𝐧𝐞 𝐞𝐥 𝐓𝐞𝐫𝐫𝐨𝐫, 𝐩𝐞𝐫𝐬𝐢𝐬𝐭𝐞 𝐥𝐚 𝐑𝐞𝐬𝐢𝐬𝐭𝐞𝐧𝐜𝐢𝐚, que expone la grave situación de #DDHH en 2022

👇Descargar👇 https://t.co/TQFeK2MRL3 pic.twitter.com/jIPo9kNR1I

— Cenidh (@cenidh) January 20, 2023
On 20th January 2023, civil society organisation Centro Nicaragüense de Derechos Humanos (Nicaraguan Centre of Human Rights - CENIDH) published their annual report on the state of human rights in Nicaragua. The organisation said authorities increased repression in 2022, establishing what they called a "permanent state of terror" consolidated by fraudulent elections. CENIDH's report describes the cruel, inhuman and degrading treatment of political prisoners, cases of alleged torture, the government's control over the Judiciary and Legislature, and the use of state institutions to further repression. According to their documentation, about 3,018 civil society organisations were stripped of their legal status in 2022.
Expression
💙🖤Desde Asociación Madres de Abril exigimos la liberación inmediata y sin condiciones de Monseñor Álvarez y de todas las personas presas
políticas💙🖤 pic.twitter.com/fHvwmHfDKa

— Asociación Madres De Abril (AMA) (@MadresDeAbril) December 15, 2022
On 10th January 2023, a hearing was held in the case of Rolando Álvarez, bishop of Matagalpa, who was placed under house arrest in August 2022 amid a crackdown on Roman Catholic organisations and community radio stations. Bishop Álvarez has been accused of "disseminating false news" and of "conspiring to undermine national integrity," charges commonly used to suppress dissent in Nicaragua. The court ordered the religious leader to stand trial and ruled that he would remain under house arrest during the criminal proceedings.
On 16th January 2023, the Inter American Press Association (IAPA) expressed concern over the "new improper, illegal and unconstitutional use of" equipment and facilities seized by the government from newspaper La Prensa. IAPA reported that Nicaraguan authorities were hiring personnel who previously worked for La Prensa, in preparation to "open an official media outlet to publish government propaganda" using the outlet's facilities. IAPA said it continues to demand the return of the facilities of La Prensa and of Confidencial and 100% Noticias, two other outlets whose assets were confiscated by the Nicaraguan government.
Report on freedom of expression
On 9th January 2023, freedom of expression network Voces del Sur published an annual report on press freedom in Nicaragua. According to the group, there was an escalation in self-censorship, attacks on women journalists and stigmatisation from the government in 2022. According to the data collected by Voces del Sur, by the end of the year there were 93 Nicaraguan journalists in exile, 31 media outlets closed down, nine journalists convicted and a total of 703 documented cases of press freedom violations. The majority of violations were related to power abuses by authorities, followed by attacks on journalists and stigmatisation.