Political developments raise concerns for civic space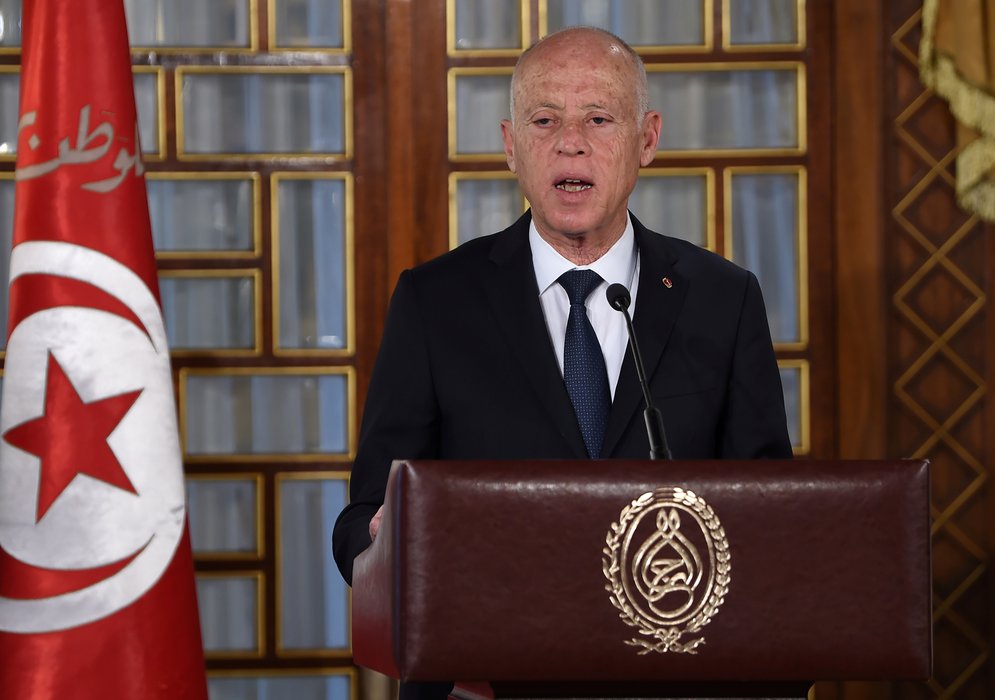 Introduction
On 25th July 2021, Tunisian President Kaïs Saïed announced that he was dismissing Prime Minister Hichem Mechichi, suspending parliament for 30 days, lifting parliamentary immunity and taking over supervision of public prosecution. The move comes in response to protests against the ongoing political and economic crisis, exacerbated by the COVID-19 pandemic. Later, on 24th August 2021 these measures were extended "until further notice". On 26th July 2021, the president decreed a one-month night time curfew, prohibiting most intercity travel and public gatherings of more than three people, justifying it as part of a "comprehensive public health quarantine."
Association
Civil society organisations (CSOs) in Tunisia, their international partners and the civil society community are on alert for developments in the country. Their calls indicate that:
"Good intentions are not sufficient to build a national project for the state and society, without developing popular and democratic public policies that meet the real aspirations of the Tunisian people and that respond to the goals of the revolution and are developed in a participatory manner on the basis of well-known rules of accountability, control and transparency."
Statements issued by CSOs also called for a clear road map for the period ahead and a clear vision regarding the exceptional measures announced. 
#Tunisia: @FT_DES has called on all democratic & civil forces & national organisations "to work together & propose a roadmap to get the country out of the crisis, by respecting democracy and human rights & standing against any violations or attempts to return to tyranny." #TAP_En pic.twitter.com/s8KenXuUAL

— TAP news agency (@TapNewsAgency) July 27, 2021
International partners of Tunisian civil society and the international community also expressed concerns on the political developments in the country.
"Democracy cannot function without legislative and executive institutions that represent the will of the people and put that will into action. A return to the normal functioning of state institutions, based on the separation of powers, is all the more necessary as Tunisian citizens continue to face significant economic, social and health difficulties."
On 5th August 2021, Tunisian civil society held a meeting calling for a review and change of "unpopular and ineffective public policies" that have been in force throughout the decade following Tunisia's 2011 revolution and have "worsened the economic, social and health crisis in the country."
Whereas having a road map remains a priority for civil society, a feminist memorandum was also issued by CSOs to the President of the Republic, parties, bodies and CSOs, calling for the defence of women's rights and equality, providing a set of practical procedures and visions for the way forward.
Announcing the feminist memorandum, the Tunisian Association of Democratic Women said:
"Today, we have come as women to defend the rights of Tunisian women so that they can be an effective partner in official and unofficial decision-making positions, and we have come to defend the civil state and modern society."
Under the measures taken by the President, the arbitrary use of a travel ban is another critical concern. Amnesty International called for the President to respect the right to freedom of movement, documenting that over 50 cases of travel bans (including judges, senior state officials and civil servants, businessmen and a parliamentarian) had been imposed as of 26th August 2021, with no actual court case or judicial investigation against those who were banned from travelling. Furthermore, there was no written decision nor reasoning for the restriction of freedom of movement, despite Tunisian Law no. 75-40 of 14th May 1975, which indicates that the judicial authorities are the sole entity authorised to issue a travel ban and reasons must be provided for the travel bans.
"President Kais Saied's indefinite suspension of parliament cannot be a justification for violating rights and freedoms in the country or undermining the judiciary. Tunisian authorities have imposed unlawful and arbitrary travel bans against people in recent weeks without justification and in the absence of any judicial order, in a blatant violation of their right to freedom of movement,"-Heba Morayef, Director for the Middle East and North Africa at Amnesty International.
Added to this, in a statement, Human Rights Watch raised concerns that over 50 Tunisians have been placed under arbitrary house arrest, including former officials, a judge and three lawmakers. In one case, Chawki Tabib, lawyer and a former head of the Tunisian National Anti-Corruption Authority, a state body, reported to HRW that police officers from the el-Nasr district station in Tunis placed him under house arrest on 20th August 2021, without disclosing the reason and informed him that it would last until the end of the state of emergency, which expires on 19th January 2022. Authorities also limited his movement in his neighbourhood.
Concerns raised over Algerian activist
CSOs have raised concerns about the whereabouts of Slimane Bouhafs, an Algerian human rights defender and UNHCR-recognised refugee, who was reportedly abducted and returned to Algeria on 25th August 2021, where he faces undisclosed charges. The activist's family expressed concerns that he had been forcibly disappeared by the Algerian or Tunisian authorities, or by non-state armed groups. On 29th August 2021, the family learnt through informal connections that he was in custody in a police station in Algiers. On 1st September 2021, Bouhafs appeared before the investigative judge of the Sidi M'hamed tribunal in Algiers and was remanded in prison on six charges, which have not been disclosed. Buhafs was granted refugee status in Tunisia bythe UN High Commissioner for Refugees in September 2020.
Expression
On 26th July 2021, police raided the Tunis headquarters of Al Jazeera TV, evicting its staff and closing down the office. According to Reporters Without Borders (RSF), plainclothes policemen ordered the staff to turn off their phones and asked them to leave after confiscating the keys to the office. Al Jazeera called on the Tunisian authorities "to allow its journalists to operate unhindered, and be allowed to practise their profession without fear or intimidation".
"We condemn the closure of Al Jazeera's Tunis bureau by police the day after an announcement by President Kais Saied started a political crisis in Tunisia, and we urge the authorities to respect press freedom and pluralism. We request the immediate reopening of the bureau and for its journalists to be allowed to resume working normally,"- Souhaieb Khayati, the head of RSF's North Africa desk.
Al Jazeera condemns the raid by the Tunisian Security Forces on its Bureau and expelling its journalists #Tunisia https://t.co/zF1A0nUsQY

— Al Jazeera PR (@AlJazeera) July 26, 2021
Concern over access to information was also raised during this period. The National Syndicate of Tunisian Journalists (SNJT) and other organisations issued a statement on the issue criticising the systematic news blackout since the announcement of exceptional measures. The group said that the blackout "caused the spread of propaganda and the criminalisation of opinions that oppose the president, in addition to violations in the media sector."
In addition, 8 Tunisian civil society organisations issued a statement and called for protection of freedom of expression and the press as enshrined by the Tunisian Constitution and Article 19 of the International Covenant on Civil and Political Rights, ratified by the Tunisian Republic. In particular, the statement highlighted attacks, harassment and threats carried out in July 2021 by several security personnel against journalists and correspondents of Arab and international press institutions, as well as activists and demonstrators affiliated with political parties and populist groups, recalling that protecting the security and stability of the country should not be used as an excuse to threaten journalists and attack freedom of expression and the press. It reiterated that the major gains achieved by Tunisians since the Revolution should be preserved.
Related to incidents against journalists, the Tunisian Association of Democratic Women expressed outrage over the physical and verbal violence against journalist and civil activist Arwa Barakat. Barakat was detained by a wandering security team on the way to her home with a number of her friends. During her detention, her mobile phone has been broken and she was prevented from contacting her lawyer and journalists' union. She was later released.
Peaceful Assembly
On 1st September 2021, the demonstration called by Manech Msalmine ("We won't let go") to demand the truth regarding the assassination of two martyrs, Chokri Belaid and Mohamed Brahmi, saw violence against journalists documenting the protests. As reported by Reporters Without Borders (RSF) Aymen Touihri, a photographer with the investigative news website Inkyfada, freelance photographers Noureddine Ahmed and Ahmed Zarrouki, Hakaek Online reporter Yosra Chikhaoui, freelance reporters Intissar Kssara and Ali Bouchoucha, Kashf Media website editor Khaoula Boukrim and Saber Ayari, a reporter for the Tounes Tatahara (Tunifact) website were attacked by police.
"This police violence is unacceptable, as Tunisia's state of exception does not legitimise any restriction on press freedom. Journalistic coverage is the only source of reliable information about unrest and helps to ensure the continuation of a real democratic process,"- Souhaieb Khayati, the head of RSF's North Africa bureau.
On 2nd September 2021, The Tunisian Association of Democratic Women issued a statement calling for an immediate investigation into the attacks on demonstrators and journalists during the protests.
Based on the documentation of people's mobilisation and protests by the Tunisian Forum for Economic and Social Rights (FTDES), 975 protest movements were noted during the month of July 2021, while 442 were noted during August 2021. The decline is attributed to the recent political developments.