PNG government commits to reforms at UN review but press freedom concerns remain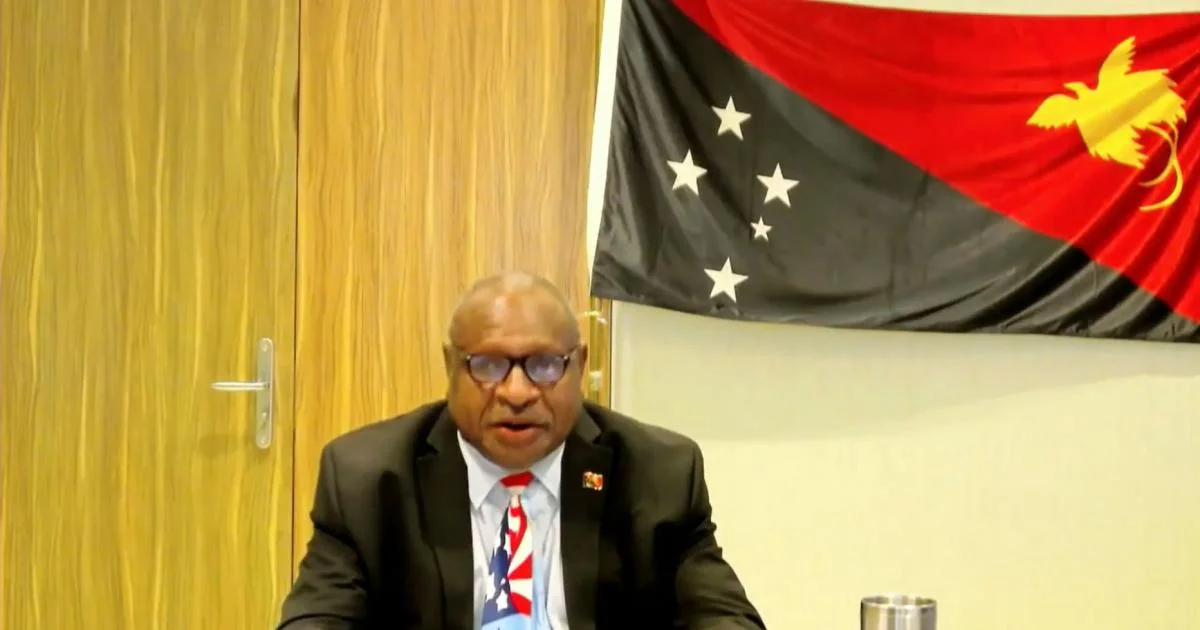 Papua New Guinea's civic space remains as 'obstructed' by the CIVICUS Monitor. Among concerns documented in the country are the harassment and threats against human rights defenders, particularly those working on land and environmental rights, as well as intimidation and threats against journalists. PNG has also yet to establish a national human rights institution.
In November 2021, its human rights record was reviewed by the UN Human Rights Council and in March 2022 the government accepted recommendations related to civic space. They include the following:
Guarantee the participation of civil society, its equality of treatment and the diversity of its representation in the development of climate and environmental policies (Switzerland);

Consider reviewing current legislation on access to information with the aim of strengthening, both online and offline, the right to privacy, to freedom of expression and to peaceful assembly and association (Brazil);

Introduce legislation on access to information that is in line with international standards (Marshall Islands);

Guarantee the rights of freedom of expression and association by reviewing the regulations that have the effect of limiting the exercise of those rights and freedoms, as well as the persecution of their defenders (Spain);
The authorities also accepted recommendations to establish a national human rights commission (Pakistan, Netherlands, New Zealand, Ukraine, Argentina, Malaysia, Montenegro, Australia, Georgia, India and Indonesia).
Civil society groups Transparency International PNG, PIANGO and CIVICUS welcomed the government of Papua New Guinea's engagement with the UPR process and called on the authorities to review and amend criminal defamation provisions in the Cybercrime Act to ensure that it is in line with international law and standards and ensure that human rights defenders and journalists can work freely and without fear of retribution for expressing critical opinions or exposing abuses or corruption by the authorities and companies.
Voters in PNG headed to the polls on 4th July 2022 to cast ballots in the country's national elections. Voting is scheduled to take up to 18 days and an outcome is not expected to be clear until August.The two most likely candidates are current Prime Minister James Marape (Pangu Party) and the man he deposed, former prime minister Peter O'Neill (People's National Congress) who resigned as leader three years ago under pressure over endemic corruption and a perceived failure to spread mining wealth to the people.
Other major parties expected to have a significant number of MPs are the National Alliance Party, PeopleFirst, United Resources Party and PNG Party for Change. PNG is currently one of only four countries in the world that has no female MPs, after an all-male parliament was elected in 2017.
Association
Consultation on a human rights defenders' protection bill
Defending #womensrights often comes with a high personal cost as activists often face threats & intimidation.
In #PNG @GlobalSpotlight and the Constitution and Law Reform Commission work on a new bill that better protects human rights defenders. https://t.co/TVgSnQtx9A#WithHer pic.twitter.com/iDZyamn6EQ

— Spotlight Initiative (@GlobalSpotlight) April 11, 2022
In April 2022, it was reported that human rights defenders had been invited to Mt. Hagen for a three-day consultation on the development of a Human Rights Defenders' Protection bill.
The consultation, held in partnership with the Spotlight Initiative and the Constitution and Law Reform Commission, was the first of four that took place in March 2022 across the country to progress legislation that better protects human rights defenders from retaliation or intimidation in the course of their work.
Human rights defender Eriko Fuferefa from the Kafe Urban Settlers Women's Association said: 
"We really need to be protected because for so many years we have not been protected and some human rights defenders have been killed along the way. Some of them are abused, tortured. We have so many bruises."
Highlands Human Rights Defenders Network's Mary Kini said: "When we are trying to help others or when we go to court to take up someone's case, we face threats and intimidation. It is very important that we have a protection bill because it's going to protect our lives".
As documented in a joint UPR submission by CIVICUS and partners, human rights defenders in PNG work on a range of issues. This includes land and environmental rights, anti-corruption, women's rights and, particularly in relation to sorcery and witchcraft accusations, gender-based violence. The lack of rule of law in some regions has made it challenging for human rights defenders to undertake advocacy and speak up on abuses.
The risk is greatest for human rights defenders who challenge vested political, social and economic interests, including environmental activists and defenders of sexual orientation and gender identity rights.
Expression
Drop in press freedom rankings
On 9th May 2022, global press freedom watchdog Reporters Without Borders (RSF) reported that PNG has been ranked in 62nd place in RSF's 2022 World Press Freedom Index. The country slipped by 15 places compared to its 2021 rankings, when it was placed 47th out of 180 nations.
RSF said that the country's two daily newspapers are foreign-owned: The National is owned by the Malaysian logging multinational Rimbunan Hijau, and the Post-Courier is owned by News Corp, the sprawling media group led by Australian-American billionaire Rupert Murdoch. The privately owned EMTV News channel is one of the few media outlets to promote investigative journalism.
PNG offers a relatively protective legislative environment for press freedom, but questions are often raised about the independence of its media. The absence of a Right to Information Act deprives journalists of access to official documents, which puts them at odds with the authorities. It continues to be difficult for journalists to freely cover the pro-independence movement in the eastern autonomous region of Bougainville.
The press freedom group said that journalists are faced with intimidation, direct threats, censorship, lawsuits and bribery attempts, making it a dangerous profession. And direct interference often threatens the editorial freedom at leading media outlets.