Persecution of activists, opposition continue as Cambodia tightens control of online space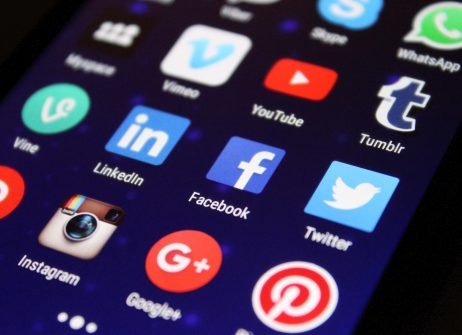 Cambodia civic space continues to be rated as "repressed" in new ratings issued by the CIVICUS Monitor in December 2020. In January 2021, Human Rights watch reported that Prime Minister Hun Sen, whose 35-year rule makes him one of the world's longest serving leaders, used the COVID-19 pandemic as a pretext to further tighten his grip on power. In 2020, the government repeatedly resorted to violence against peaceful protesters, and arrested human rights defenders, journalists, opposition party members and ordinary citizens for peacefully expressing their opinions.
On 26th February 2021, Michelle Bachelet, UN High Commissioner for Human Rights, said she was "particularly concerned about the severe shrinking of civic space in Cambodia, where increasing and disproportionate legislative and administrative measures limit the rights to free expression, peaceful assembly, association and information, among others".
Over the last few months, human rights defenders and activists have continued to be targeted, with many facing trumped up charges. The authorities have also continued the judicial harassment of former members of the banned Cambodia National Rescue Party (CNRP). Journalists and musicians have been convicted while a new sub-decree for an internet gateway puts digital freedoms and privacy at risk.
Association
Targeting of environmental activists 
🇰🇭#Cambodia: Ouch Leng, Heng Sros, Men Mat, Heng Run and Torng Cheang were arrested for protecting the Prey Lang Wildlife Sanctuary.

Harassment against those defending the land & the environment must stop 🌎

Photo: San Mala/FB - @antbaligahttps://t.co/bMSPXuEtEx pic.twitter.com/gUwPtAgKQV

— The Observatory (@OBS_defenders) February 11, 2021
Five environmental activists were arrested on 5th February 2021 and detained for three days for collecting information related to illegal logging in the Prey Lang Wildlife Sanctuary. Those arrested include Ouch Leng, who in 2016 was awarded the Goldman Environmental Prize for sustained and significant efforts to protect and enhance the natural environment, Heng Sros, Man Matt, Heng Run and Tong Cheang.
They were released on 8th February after being made to sign a document pledging to cease their activities in the sanctuary without permission from the Ministry of the Environment, and to stop reporting on the forest. The activists said they were pressured into admitting they had been wrong in exchange for their freedom. The five were placed under 'judicial supervision'.
Environmental activists have been targeted in Cambodia for their work. One NGO in particular is Mother Nature Cambodia, whose videos have been instrumental in highlighting environmental destruction in Cambodia. This includes pollution, illegal sand dredging, corruption, the dumping of wastewater into the sea and the illegal trafficking of endangered wildlife products. Their videos, posted to the group's Facebook page, have attracted hundreds of thousands of views.
As previously documented, on 3rd September 2020, Thun Ratha, Long Kunthea and Phoung Keorasmey, activists with environmental group Mother Nature Cambodia, were arbitrarily detained while planning a peaceful march to call attention to the filling in of a lake, one of the last large lakes in Phnom Penh. On 6th September 2020, the three were charged with 'incitement to cause societal chaos' (articles 494 and 495 of the Cambodian Criminal Code) and placed in pre-trial detention.
Union leader and other activists facing trial
The trial of union leader Rong Chhun on charges of incitement was held on 15th January 2021. Chhun was arrested in 2020 and detained for his criticism over the government's handling of the border dispute with Vietnam. If convicted, he could face up to two years in prison.
As previously documented, Rong Chhun was arrested on 31st July 2020. He is the President of the independent Cambodian Confederation of Unions and a member of the Cambodia Watchdog Council. He has been a vocal human rights defender and has long raised concerns about the plight of farmers' and workers' rights. Chhun was charged with incitement under Article 495 of Cambodia's Penal Code for allegedly spreading 'fake news' after he appeared in a Radio Free Asia broadcast saying Vietnamese soldiers had placed border posts 500 meters into Cambodian territory and expelled villagers from their land.
Ahead of the scheduled trial, CIVICUS called for the release of Rong Chhun and other activists, arguing that his arrest "sparked a chilling wave of arrests in an escalation of attempts by the authorities to intimidate activists and silence all forms of dissent, highlighting the rapid deterioration of human rights in Cambodia."
On 3rd February 2021, Rong Chhun testified to the court that before going to visit the border area he had heard on Radio Free Asia a broadcast concerning the suffering of people in Trapeang Phlong village who complained that they had lost their land to Vietnam. He then sought to reclaim the land for them.
The court later adjourned the case to 17th February. On that day, after a long debate between government legal representatives and Rong Chhun's lawyer, the court adjourned the case to 10th March 2021.
This morning, the trial of 7 youth activists & 8 former CNRP officials & activists charged with incitement to cause social unrest & instigating incitement to cause social unrest took place. CCHR calls for their release and for all charges against them to be dropped. #Cambodia pic.twitter.com/SRVvKJmLms

— CCHR Cambodia (@cchrcambodia) February 16, 2021
Rong Chhun's arrest sparked a wave of arrests with many still on trial including Eng Malai, Tha Lavy, Hun Vannak, Sar Kanika and Chhouen Daravy, from youth group Khmer Thavrak; Mean Prommony and Muong Sopheak of the Khmer Student Intelligent League Association (KSILA).
Report of attacks on human rights defenders
In December 2020, The Cambodian League for the Promotion and Defence of Human Rights (LICADHO) published a report entitled "The Fight for Freedom: Attacks on Human Rights Defenders, 2018-2020". It highlights a number of high-profile cases where human rights defenders have been targeted for intimidation, arrest or imprisonment while trying to peacefully exercise their rights to association, assembly and expression as guaranteed both in Cambodia's constitution and under international law. It draws upon the work of LICADHO's human rights monitoring project to detail a broader pattern of attacks and threats against human rights defenders in Cambodia.
Judicial harassment of opposition officials persists
The government has continued to target former members of the banned Cambodia National Rescue Party (CNRP), bringing trumped up charges against them. The CNRP was banned and its leader Kem Sokha arrested on charges of treason ahead of the 2018 elections, ensuring Hun Sen's Cambodian People's Party won every parliamentary seat.
On 26th November 2020, the courts convened and then deferred the trial for treason of more than a hundred former members and supporters of the CNRP. A total of 121 individuals were summoned to appear but many have fled into exile, convinced they would not get a fair hearing. Virtually all have been charged with 'plotting' and 'incitement to commit felony' under Articles 453, 494 and 495 of the Cambodian Criminal Code, which together carries a maximum penalty of 12 years' imprisonment and a fine of four million Cambodian riels (approximately USD 980);

On 28th and 29th December 2020, CNRP activists Hong An and San Srey Neat, and party activist Pai Ren were detained for 'incitement to commit a crime', after participating in rallies calling for the release of detained opposition members;

On 30th December 2020, the Phnom Penh Municipal Court sentenced exile opposition leader Sam Rainsy and three other opposition members to prison for incitement. Sam Rainsy received four years in two separate cases: 'Incitement to commit a crime' for a post he made on Facebook that earned him a two-year term, a fine of four million riels (USD 1,000) and compensatory damages of two billion riels (USD 497,500); and 'incitement to cause serious social chaos', resulting in another two-year term and another four million riel fine;

On 22nd January 2021, Phnom Penh Municipal Court put on trial 21 CNRP officials on charges including conspiracy and incitement. This includes Sam Rainsy, his wife Tioulong Saumura, CNRP deputy president Eng Chhai Eang, CNRP deputy president Mu Sochua, and other party officials. Of the 21 charged, only 12 were present during the trial, after the government refused entry to those in exile who had planned to face charges in the country;

On 10th February 2021, the courts completed the trial in absentia for Sam Rainsy and the eight other former Cambodia National Rescue Party (CNRP) parliamentarians. On 2nd March 2021, Sam Rainsy was sentenced in absentia to 25 years in jail over an alleged plot to overthrow Prime Minister Hun Sen's government. Eight other opposition politicians, including Rainsy's wife, were also sentenced in absentia to between 20 and 22 years in jail. Mu Sochua, vice-president of the banned CNRP was sentenced to 22 years.
In November 2020, the UN human rights expert on Cambodia expressed serious concerns about the mass trial of individuals associated with the disbanded Cambodia National Rescue Party (CNRP). Rhona Smith, the Special Rapporteur on the situation of human rights in Cambodia, said: "The mass trials of CNRP activists appear to be politically motivated, lacking clear legal grounds, and constitute a serious violation of the due process rights firmly established by international human rights law".
In February 2021, regional lawmakers urged Cambodian authorities to immediately and unconditionally drop all politically-motivated criminal charges against hundreds of members and supporters of the CNRP for their alleged association with the party's activities in 2019.
Kasit Piromya, APHR board member and former Thai foreign minister said: "After years of cementing the country as a one-party state, the unprecedented number of CNRP members and activists currently on trial shows how the ruling regime in Cambodia will stop at nothing until every last voice of political dissent is wiped out. How can it be a crime for merely associating or supporting a political party?"
Expression
Journalist jailed for livestreaming land dispute
🇰🇭 IPI strongly condemns this callous decision by a court in #Cambodia to sentence radio station owner Sok Oudom to 20 months in prison for reporting about a land conflict between villagers and military officials. @cambojanewshttps://t.co/PP3FMOAv2M

— IPI - The Global Network for Press Freedom (@globalfreemedia) December 23, 2020
On 22nd December 2020, Sok Oudom, the owner and manager of Rithisen radio and website in Kampong Chhnang City, 95 km north of Phnom Penh, was sentenced to 20 months in prison and a fine of the equivalent of USD 4,950 on a charge of inciting the villagers to 'cause chaos'. He had been detained for more than 220 days since his arrest on 13th May 2020.
Sok Oudom's only crime was a Facebook livestream on 12th May showing members of a rural community trying to defend the land assigned to them within a wildlife sanctuary – land that the military wanted to take over. According to Reporters Without Borders (RSF), neither the army officer who filed the complaint against Sok Oudom nor two prosecution witnesses who supposedly had evidence against him attended the trial. Sok Oudom's lawyer intends to appeal.
Following his arrest, the information ministry withdrew his radio station's licence and blocked his website on the grounds that his reporting was exaggerated.
Previously, on 3rd November 2020, CIVICUS and 56 other organisations called for the government of Cambodia to immediately release detained journalists and to end the silencing of the media. The statement highlighted the arrests and detention of journalists Sok Oudom, Ros Sokhet and the conviction of Rath Rott Mony on politically motivated incitement and defamation charges.
The cases against two former Cambodia Daily reporters Aun Pheap and Zsombor Peter were dropped on 24th November 2020, after the Ramam Yuot of the then Sam Rainsy Party withdrew his complaint. Yuot had earlier filed incitement charges against the two for an election story in 2017 where they were accused of inciting residents to vote for the opposition party CNRP. Cambodia Daily was forced to close in September 2017 amidst a crackdown on civil society and the media.
Rappers convicted for their music
Rappers Kea Sokun and Long Putheara were convicted of incitement today over their songs addressing social issues. Sokun was sentenced to 1.5 years in prison (6 months suspended) after declining to apologise for his lyrics. https://t.co/dnddBFiAWZ pic.twitter.com/siL7c2fXl0

— LICADHO | លីកាដូ (@licadho) December 22, 2020
On 22nd December 2020, rappers Kea Sokun and Long Putheara were convicted of incitement. Sokun, 23, was sentenced to a year and a half in prison, of which six months was suspended. Putheara, 18, was sentenced to five months in prison. He was released on 22nd December 2020.
As previously documented, rapper Kea Sokun was arrested in Siem Reap on 10th September 2020 and charged with 'incitement' under Articles 494 and 495 of the Cambodian Criminal Code. Sokun is understood to have been targeted as a result of a song he released in April 2020 called 'Dey Khmer' ('Khmer Land') which addresses the politically sensitive topic of the Cambodian-Vietnamese border.
Days after, on 15th September 2020, Long Puthera was also arrested for incitement for his music. Long Puthera, who penned the track "Wipe Your Tears and Continue Your Journey, Khmer Eyes", was arrested and jailed on charges of 'incitement' under Article 495 of Cambodia's Penal Code. The rapper had regularly posted songs on his YouTube page under the name Thxera-Kampuchea and had thousands of followers.
National internet gateway puts digital freedoms at risk
On 16th February 2021, Prime Minister Hun Sen signed a sub-decree establishing a National Internet Gateway which would require internet data within and coming into the country to pass through a gateway. The gateway reportedly aims to 'enhance national revenue collection effectively, to protect national security and to maintain social order'.
The sub-decree would lead to the creation of infrastructure that would enable broad surveillance, further reinforcing the existing culture of intimidation prevalent in the country. It would also allow the blocking of online connections deemed to 'affect safety, national revenue, dignity, culture traditions and customs' -- notions that can be interpreted broadly by the government.
The sub-decree requires internet service providers in Cambodia to reroute their services through the National Internet Gateway within the next 12 months, before February 2022. The sub-decree sets out punitive and disproportionate penalties that the Telecommunication Regulator of Cambodia can impose if gateway operators, telecommunication operators or internet service providers (ISPs) don't comply with the requirements, including open-ended authority to take "any actions deemed necessary." The threat of penalties may compel gateway operators to comply with requests by the authorities even if contrary to international human rights standards.
The sub-decree fails to provide for any independent oversight, due process or procedural safeguards, denying affected people or entities the right to appeal decisions made by the government before an independent body.
Almost 50 civil society organisations have called for the repeal of the sub-decree, highlighting broad and vague provisions that can be further used to target dissidents and critics, and further reinforce the violations of people's fundamental freedoms.
Peaceful assembly
Arrest of peaceful protesters
In December 2020, the police arrested 12 protesters and CNRP supporters in Phnom Penh, Tbong Khmum province and Oddar Meanchey province. Civil society organisation LICADHO said that the arrests could be part of the government's efforts to prevent gatherings ahead of the trials of opposition officials in Phnom Penh.
Another CNRP activist, Khon Ton was arrested on 27th January 2021, for participating in protests calling out the detention of political opponents. The Tbong Khmum Provincial Court placed Khon Ton, 39, in pre-trial detention on charges of being an accomplice to incitement under Articles 29, 494 and 495 following her arrest in Phnom Penh.