People in the US turn to protest to demand changes to the status quo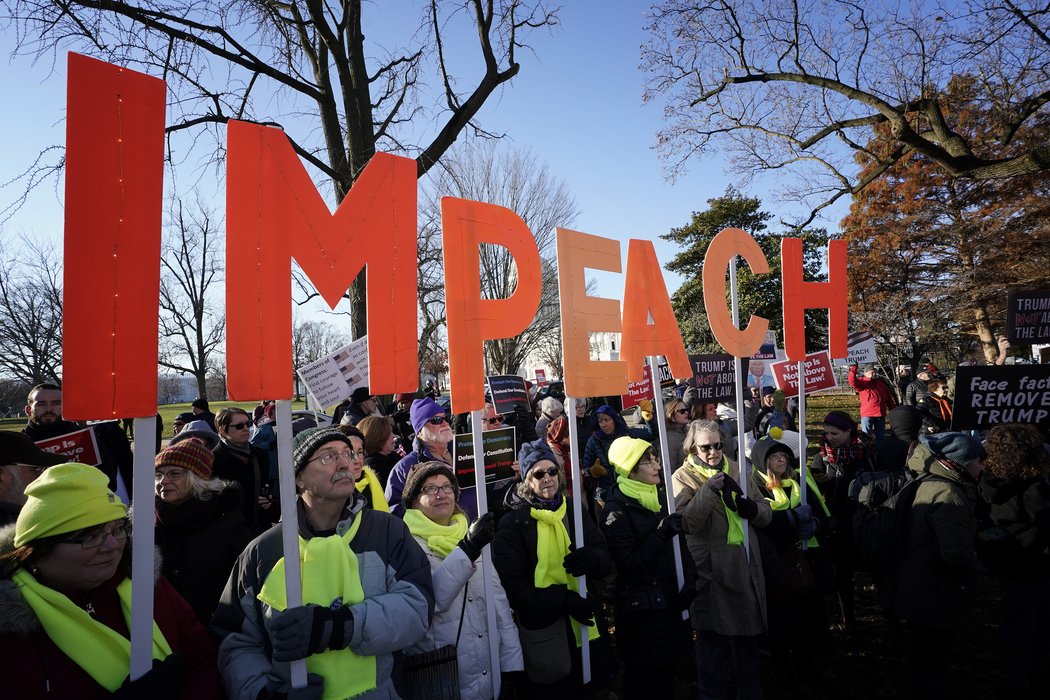 Peaceful Assembly
As part of a campaign against University of California (UC)'s outsourcing of jobs, thousands of the school's service and patient care workers held a strike on 13th November 2019. The strike was called by the American Federation of State and County Municipal Employees Local 3299 which claims the school secretly increased the number of outsourced jobs to low-wage contractors and ignored previous bargaining obligations with the union. "It's past time for UC to change course and treat all of their workers with the respect and security we deserve," AFSCME 3299 President Kathryn Lybarger said. The workers held a similar strike in April 2019.
Scene at Talley Student Union right now. Students are chanting "no hate at NC State," protesting the Turning Point USA event occurring tonight. Reporting with @NCSUTechnician pic.twitter.com/kaLgEE4tfq

— Alicia Thomas (@aliciathomas__) November 13, 2019
Also on 13th November 2019, hundreds of students gathered at the North Carolina State University campus to protest an event featuring two controversial conservative speakers, including President Trump's daughter-in-law Lara Trump. A coalition of campus organisations was reported to have organised the "No Hate at NC State" protest to denounce the promotion of hate speech at the event. In a video of the demonstration, hundreds of students chant "No hate at NC State" and "No justice, no peace." The event was organised by Turning Point USA, a conservative group that holds events on college campuses.
On 14th November 2019, teachers in Little Rock, Arkansas held a one-day strike demanding the return of all the district's schools to the local board's control. In 2015, the state board voted to take over control of the 40 schools in the district, citing a need to bring up to standard six schools considered to be in "academic distress". The Little Rock Education Association also called for the state to restore their bargaining power after the state's Board of Education voted in October 2019 to no longer recognise the union. A vote in December 2019 approved a plan to reconstitute the local school board, but established that the local board cannot recognise any employee bargaining agent without the state board's approval.
Today, our colleague Donna Chavis is at #FireDrillFriday with @JaneFonda to call attention to the Atlantic Coast Pipeline — @DominionEnergy's project that would spew toxins, run through national treasures like the Appalachian Trail and seriously harm communities of color. #NoACP pic.twitter.com/fiSapDaMgu

— Friends of the Earth (@foe_us) January 3, 2020
Actor Jane Fonda has continued to hold weekly Fire Drill Fridays protests in Washington D.C. to draw attention to the climate crisis. Each week, the protests have highlighted a different demand, including a just transition for workers, and food and agricultural justice. Well-known artists joined several of the demonstrations and were arrested by D.C. police. Fonda says she moved to DC to be "closer to the epicentre of the fight for our climate" and has vowed to keep protesting every week.
On 17th December 2019, thousands of people gathered in hundreds of cities in support of Congressional action to impeach the president. The nation-wide rallies, called "No One Is Above the Law," were organised by the MoveOn activist group and attracted massive crowds in New York, Chicago and San Francisco. Demonstrations in smaller towns like Auburn, Maine and Doral, Florida also drew crowds. A video of the protest in Phoenix shows hundreds of people on all four corners of a busy intersection holding signs and chanting. Trump became the third U.S. president to be impeached after the House voted on two articles of impeachment; one on abuse of power and the other on obstruction of Congress.
Expression
Journalists attacked
Landlord/owner # didn't like me @NY1 asking him why his tenants have #noheat He blames @conedison saying he tries to get the 2 buildings fixed everyday, but @nyccouncil @marklevinenyc says utility told him it's the owner's fault. @nypd charged owner Mike Rose w/Criminal Mischief pic.twitter.com/xGDz6FAoiS

— Michael Herzenberg (@MHerzenberg) November 13, 2019
On 12th November 2019, a reporter in New York was assaulted by a man who he was attempting to interview. Spectrum News NY1's journalist Michael Herzenberg was interviewing Michael Rose, a local landlord, about allegations made by his tenants who claim to have spent weeks with no water or heating. A video of the incident shows Rose knocking the microphone out of the journalist's hand before pushing the reporter and another man outside the building. In an online post, NY1 says the camera was broken during the incident and that Rose physically attacked a tenant outside the building. Rose was arrested and charged with assault and criminal mischief.
On 28th November 2019, a TV reporter in Southwest Florida was assaulted and her camera damaged while working on a story. Delia D'Ambra was working in North Fort Myers when a man grabbed her and knocked her to the ground. "He comes and grabs everything, shakes me and pushes me back," D'Ambra told NBC2. "And as we're going down, he holds onto the viewfinder and pulls that down and breaks it." D'Ambra managed to get away from the man and call police. Police arrested 79-year-old Hollis Creach and charged him with battery, damaging property and criminal mischief. According to a local witness, Creach has dementia.
On 7th December 2019, a man assaulted reporter Alex Bozarjian as she was doing a live broadcast during the Enmarket Savannah Bridge Run in Savannah, Georgia. A video of the incident shows a man running in the race approaching Bozarjian and slapping her while she was standing near the race path. The reporter said she was "violated, objectified and embarrassed". The assailant, later identified as Thomas Callaway, was arrested and charged with sexual battery, a misdemeanour punishable by up to a year in jail in the state.
Other developments
On 5th December 2019, the Nevada Supreme Court ruled that journalists writing for digital publications are protected from revealing their sources, overturning a lower court's decision. The lower court had ruled that under Nevada statutes online news sources were not considered to be newspapers since they did not appear in print, and thus would need to be members of the state's press association to receive protection from journalist shield laws. "Just because a newspaper can exist online, it does not mean it ceases to be a newspaper," Chief Justice Mark Gibbons wrote in the Nevada Supreme Court's opinion. Free expression advocates, including the Nevada Press Association, the Reporters Committee for Freedom of the Press, the Online News Association and Reporters Without Borders, filed briefs in the case in support of protecting digital publishers. The original case involved The Storey Teller, a website that provides news and opinions.
On 11th December 2019, President Trump issued an Executive Order on Combating Anti-Semitism on campus that critics have said is an "attack on academic freedom and free speech". Some argued that the order harms pro-Palestinian advocates and aims to silence the Boycotts, Divestment and Sanctions movement for Palestinian rights. The order instructs "all executive departments and agencies charged with enforcing Title VI" to consider a controversial definition of anti-Semitism that inflates criticism of Israel as anti-Semitic. The policy penalises educational institutions deemed to have failed to combat discrimination.
In anticipation of the 2020 election, a coalition of free press advocates and publishers has launched a campaign to highlight the risks that journalists often face while doing their jobs. Protect Press Freedom, led by the Reporters Committee for Freedom of the Press and the Committee to Protect Journalists, brings together more than 30 non-profit groups, technology companies and media outlets, including The Washington Post, NPR, Facebook, Comcast-NBCUniversal, and The New York Times, with the goal to inform the public about the dangers reporters and editors face and to the significant role the press plays in democracy. In the U.S., at least 38 journalists were attacked in 2019.
Association
The U.S. military is reportedly surveilling activists who protest against immigration policies and the separation of migrant children from their families on the U.S.-Mexico border. According to documents obtained by journalist Ken Klippenstein from digital news outlet The Intercept, the U.S. army is assessing the "threat" posed by groups such as Heartland for Human Justice, an interfaith group, and the Rio Bravo Action Camp, an activist training camp hosted by the Democratic Socialists of America's Rio Grande Valley Chapter. Despite no mention of any violence or criminal conduct, a document from August 2019 titled "Commander's Update Briefing" describes several "events of interest" and warns of "anti-border wall extremists."