Opposition under assault and news websites blocked ahead of Bangladeshi elections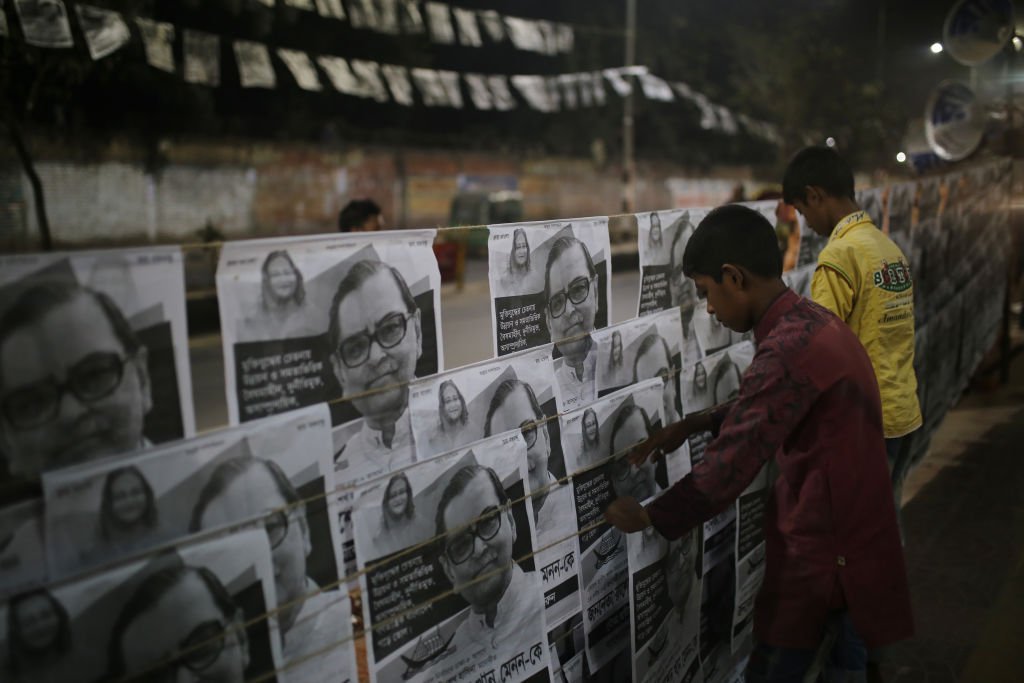 Association
Opposition being intimidated and prosecuted
#Bangladesh Crackdown as Elections Loom https://t.co/Oa3G0MmzSs @hrw

— meenakshi ganguly (@mg2411) December 15, 2018
According to Human Rights Watch, Bangladesh security forces have been arresting and intimidating opposition figures in advance of national elections on 30th December 2018. The organisation found repeated instances of arbitrary arrest and detention of political opposition figures, and acts of violence and intimidation by members of the ruling party's student and youth wings.
Brad Adams, Asia director of Human Rights Watch said:
"The Awami League government has been systematically cracking down on independent and opposition voices to ensure that the ruling party faces no obstacles to total political control…members and supporters of the main opposition parties have been arrested, killed, even disappeared, creating an atmosphere of fear and repression that is not consistent with credible elections."
Thousands of cases, under a variety of laws, have been filed against leaders and supporters of opposition parties, especially the primary opposition Bangladesh Nationalist Party (BNP). According to HRW, in many cases, the charges appear to be groundless.
A number of opposition candidates have also been attacked in recent days. On 12th December 2018, Afroza Khanam Rita, a BNP candidate from Manikganj-3, was attacked while visiting a shrine, allegedly by youth-wing members of the ruling Awami League. In Thakurgaon, the motorcade of BNP Secretary General Fakhrul was attacked on 11th December 2018, while he was campaigning. Vehicles accompanying another BNP candidate, Sharifuzzaman Sharif, were attacked on 10th December 2018.
Expression
54 news websites blocked by authorities
#Bangladesh: This act of censorship will damage the election's credibility, RSF warned.https://t.co/hXTqXsuzOr

— RSF (@RSF_inter) December 12, 2018
On 13th December, Reporters Without Borders (RSF) condemned the Bangladeshi government's decision to block 54 news websites with the declared aim of preventing the spread of "rumours" in the run-up to the general elections.
After initially announcing on the evening of 9th December that 58 websites were being blocked, the Bangladesh Telecommunication Regulatory Commission (BTRC) rescinded the order the next morning only to reintroduce it that evening, with the number of sites reduced from 58 to 54. The information ministry accused the websites of spreading "anti-government propaganda and fake news" and said they were being blocked ahead of the election on "national security" grounds.
According to RSF, the list of blocked sites includes such well-known ones as risingbd.com, dhakatimes24.com and reportbd24.com. Officials warned that "similar shutdowns will continue against news portals that publish and circulate fake and baseless news".
Daniel Bastard, the head of RSF's Asia-Pacific desk said:
"It is completely unacceptable that Prime Minister Sheikh Hasina's government is censoring many of Bangladesh's news media with less than three weeks to go to an election that is vital for the functioning of its democracy…these sites must be unblocked at once for the sake of freedom of expression and journalistic pluralism, without which the election will have no legitimacy."
In a separate case, on 8th December, The Rapid Action Battalion, an elite police unit, arrested the editor of the Daily71 news website, Sheikh Riad Muhammad Noor, for allegedly "posting seditious, false and baseless news" on social networks. He was placed in pre-trial detention under the controversial Digital Security Act on 10th December 2018.
Peaceful Assembly
Opposition gatherings obstructed by authorities
Monitoring by human rights group Odhikar reported that law enforcement agencies and activists of the ruling party has been obstructing meetings and rallies of the political opposition. On 11th November 2018 a programme organised by Islami Andolan Bangladesh, a political party, in front of the National Press Club, demanding an environment for free and fair elections was halted by the police.
On 18th November 2018, the police barred a meeting organised by BNP members from Bhairab Upazila in Kishorganj. Later the ruling Awami League supported Chhatra League and Jubo League activists attacked the meeting, leaving eight BNP members injured. On 24th November, local Awami League and activists of its affiliated organisations attacked BNP members during an internal meeting at the house of BNP leader Jahangir Alam in Chorkakra Union in Noakhali District.