Ongoing persecution of critics and journalists arrested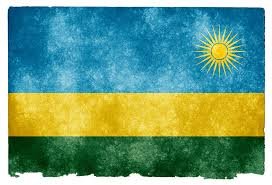 Association
Persecution for human rights violation critics
On 25th May 2021, opposition leaders Victoire Ingabire and Bernard Ntaganda criticised French President Emmanuel Macron for overlooking the human rights violations by the Rwandan regime. The opposition leaders claimed that Macron remains silent regarding Rwanda's dictatorial rule but condemns other authoritarian regimes. As previously reported by the Monitor, Paul Rusesabagina, the former manager of Kigali's Hôtel des Mille Collines faces nine offences including membership in a terrorist group and financing terrorism. On 18th June 2021, the prosecutor asked for a life sentence. Rusesabagina has not shown up for his trial since 12th March 2021, when the court rejected his request to have six months to prepare his defence. He cited that he "does not expect justice" as the reason for abandoning the process.
A #Kigali court said on Thursday it will issue its verdict on August 20 against detained "Hotel Rwanda" activist turned government critic Paul Rusesabagina, who is charged with terrorism in a trial denounced as political by his supporters. pic.twitter.com/XMyKKulxnK

— MwanzoTV (@MwanzoTv) July 22, 2021
Expression
Freelance journalists sentenced to 10 years in prison
On 3rd May 2021, Human Rights Watch reported that Dieudonné Niyonsenga's reporting on alleged military abuses has continued to cause him trouble since his release. As previously reported in the Monitor, Dieudonné Niyonsenga was freed on 13th March 2021 after the Gasabo Intermediate Court acquitted him of all charges. On 6t May 2021, seven men including Phocas Ndayizera, a freelance journalist were sentenced to 10 years in prison by the high court. Ndayizera was arrested in November 2018 with 12 other defendants and charged with terrorism. During his trial in October 2020, his lawyer claimed that Ndayizera was initially questioned in connection with his work as a journalist and his association with the BBC. In 2018, three journalists and a human rights defender alleged that his arrest was related to his work with BBC Rwanda. The Rwandan Investigation Bureau denied these allegations.
🆘ALERTE ALERTE🆘#Kagame's #Rwanda
Journo #PhocasNdayizera has been kidnapped. He was freelancing for BBC in Rwanda. He has been under #RwandaPolice surveillance on suspicion that he was in communication with #HR activist Rene Mugenzi and fellow Journo Cassien #Ntamuhanga pic.twitter.com/5sWjyXixss

— Renegade Giana (@GianaRenegade) November 25, 2018
On 23rd May 2021, Cassien Ntamuhanga, an exiled journalist, was allegedly arrested by 10 plain-clothed officers who handed him over to the Rwandan embassy in Maputo. The officers confiscated his belongings including a laptop, phone, documents, refugee card and passport. The Mozambique Centre for Democracy Development fears that he has been extradited to Rwanda. Cassien Ntamuhanga, journalist and director of the confessional radio station Amazing Grace, was sentenced to 25 years in prison for conspiring against the government following a trial that started in 2014. He managed to flee to Mozambique in 2017 and has been living in exile.
Every voice of critics in #rwanda are indanger while the international community is doing nothing , an Icon Karasira risks 10-25 years in a Kigali prison, and journalist Cassien Ntamuhanga was kidnapped from his home in Mozambique: https://t.co/TQlU3A3OqXhttps://t.co/sMeBpaQKKG

— Nsanzimana Eugene (@manaeugene) June 2, 2021