Offices of media outlet attacked and vandalised over a COVID-19 article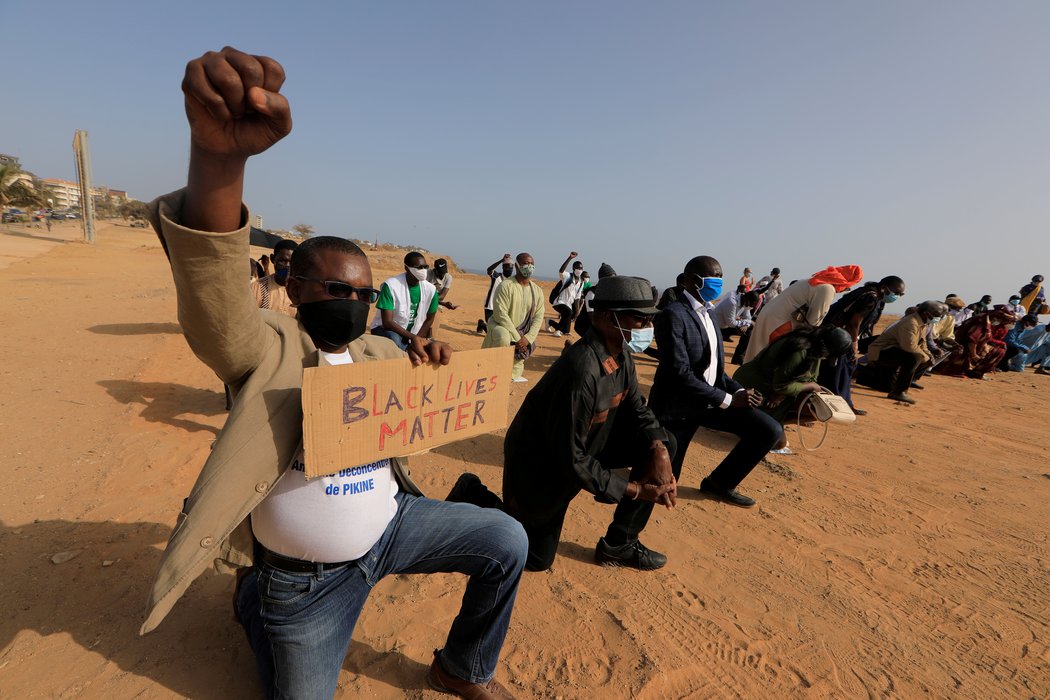 Attackers claiming to be supporters of Senegalese politician and religious leader Serigne Moustapha Sy destroy equipment at offices of privately owned Les Echos newspaper Dakar reports @pressfreedom: https://t.co/4CDoFYiSIZ @IRI_Africa @EISAfrica @IssaSALL55 @IFJAfrica

— IFEX (@IFEX) August 18, 2020
Expression
Offices of media outlet attacked and vandalised over COVID-19 story
On 3rd August 2020, individuals claiming to be supporters of religious leader and politician Serigne Moustapha Sy, entered and ransacked the offices of the newspaper Les Echos in Dakar. The attack followed the publication of an article claiming that Moustapha Sy - leader of the religious movement Moustarchidine Wal Moustarchidate and president of the political party Parti de l'Unité et du Rassemblement (PUR) - had tested positive for COVID-19 and had been admitted to a hospital in Dakar. According to a statement by SYNPICS (Syndicat des Professionnels de l'Information et Communication du Sénégal; Union of Information and Communication Professionals) seven Macintosh computers and a TV set were destroyed in the attack. The attack was condemned by press organisations, leading journalists and the Minister of Culture and Communication, Abdoulaye Diop. Several individuals were reported to have been arrested the following day. 
Two months earlier, on 2nd June 2020, a group of protesters vandalised the offices of and damaged the equipment of local radio station Radio Futurs Médias (RFM) in Mbacké. The attack occurred during protests against the curfew imposed by authorities to curb the spread of COVID-19 (see under Peaceful Assembly). 
Journalist and cameraman assaulted
On 25th March 2020, Touba TV journalist Awa Ndiaye and cameraman Ousseynou Mbodj were reportedly assaulted by a police officer in Touba. The journalists were reporting on the observance of the curfew imposed in the context of COVID-19 when they were approached and beaten by a police officer. The Touba TV journalists had reportedly received authorisation from the local administration to report on the curfew. 
Journalist placed under judicial control
On 15th June 2020, founder for online media outlet Yerimpost, Cheick Yerim Seck was arrested and appeared before a court the following day on a charge of publication of false information. He was released on bail and placed under judicial control. His arrest relates to an interview on 7TV in which he claimed that police officers declared much less than they had seized during a raid on the company Batiplus in relation to a suspected corruption case. 
Peaceful Assembly
Violent protests against COVID-19 curfew
On 2nd and 3rd June 2020, protests against the COVID-19 restrictions, and in particular the curfew, broke out in Dakar, Touba, Mbacké, Diourbel and Tamba, among others. The curfew, limiting the movement of citizens from 9 PM to 5 AM, was imposed when the state of health emergency was declared on 23rd March 2020 to curb the spread of COVID-19. Reports indicate that police vehicles and an ambulance were burnt and a COVID-19 treatment centre was attacked by protesters in Touba, while protesters erected barricades and burned tyres in Mbacké. More than 70 people were arrested. 
Protest to demand access to water in Cap Skirring
Several people were reportedly injured during clashes between protesters and security forces on 30th May 2020 in Cap Skirring, in the region of Ziguinchor. A group of young residents attempted to organise a press conference that day to highlight the lack to drinkable water in Cap Skirring, but were denied authorisation by local authorities, who reportedly said that the chosen location was only available for food distribution by authorities in the context of COVID-19. The organiser subsequently decided to hold the press conference at the nursery school, but were met by gendarmes who were stationed there to prevent the press conference from taking place when they arrived at the school. Clashes between the protesters and the gendarmes ensued, with protesters reportedly throwing stones and gendarmes using tear gas and, according to the protesters, live ammunition to attempt to disperse the crowd. Several people were arrested. Eight people were found guilty, on 17th June 2020, of 'participation in an unauthorised protest' and 'attack and resistance with violence and assault against the public forces', and were sentenced to a suspended prison sentence of six months and a fine of 4 million CFA francs (7,260 USD). 
Black Lives Matter protest in Dakar
On 9th June 2020, people, including renowned activists and HRDs, gathered in a symbolic protest at the Gorée-Almadies memorial in Dakar to denounce the killing of George Floyd by police officers in the US and racism in the world. The protesters knelt for eight minutes and forty six seconds, the time in which George Floyd was pinned down on the ground by police officers, which became a symbol of US police brutality and Floyd's killing.