Nicaragua: media shutdowns continue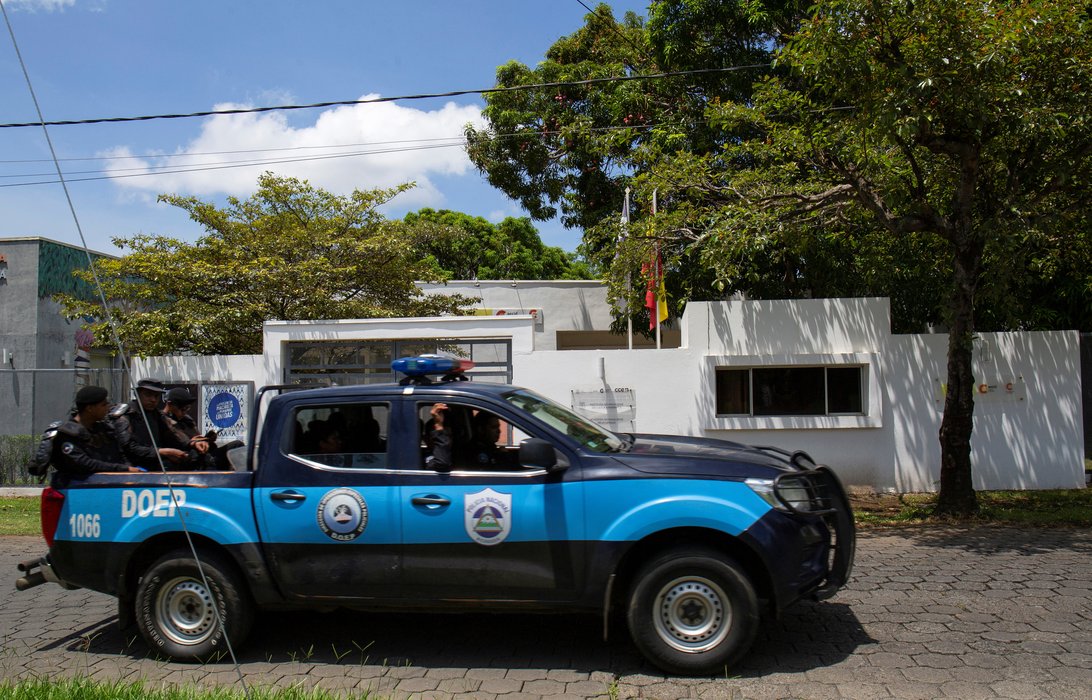 Expression
Media closures continue
#Nicaragua: The suspended radio station provided more than religious programming.

Cristopher Mendoza, a representative of @PeriodistasNica, told CPJ, "For these communities, this was the only contact they had with what was happening at a national level."https://t.co/tS8WTSwSIy

— Committee to Protect Journalists (@pressfreedom) September 21, 2022
Nicaragua's authorities have continued to censor media by revoking outlets' licences and ordering the suspension of their operations. In August 2022, telecommunications regulator Telcor ordered the suspension of at least 17 media outlets, according to information from the Periodistas y Comunicadores Independientes de Nicaragua (Independent Journalists and Communicators of Nicaragua - PCIN). This included television channels and several radio broadcasters, many of which were owned and managed by the Catholic church in the northern region of the country.
For example, on 12th August 2022 Telcor ordered the suspension of Radio Darío, an independent news and opinion radio station in the northwest city of León. Two other radio stations belonging to the same owner, Anibal Toruño, were forced to shut down days later.
On 21st September 2022, the Nicaraguan government suspended CNN's Spanish-language service from all cable channels. The news outlet issued a statement saying the government did not explain why it took CNN's signal off the air, and did not respond to requests for comment. The president of the Inter American Press Association, Jorge Canahuati, commented on the removal of CNN's signal: "The regime continues its process of isolation, this time by attacking international media after it eliminated independent Nicaraguan journalism."
The IACHR's Special Rapporteur for Freedom of Expression, Pedro Vaca, also condemned authorities' arbitrary decision to block CNN, and said that censorship in Nicaragua had reached a "critical point." He said the suspension of media outlets was preceded by a sustained censorship operation that included arrests, media dispossession, prosecution, exile, police sieges, persecution of sources and closure of frequencies. This authoritarian scenario is made worse by the official propaganda and pressure for its replication. However, the Special Rapporteur underscored the resilience of Nicaraguan journalists who continue their work despite the tremendous personal costs of doing so.
Restrictive law
Para los críticos, la reforma a la Cinemateca tiene el objetivo de controlar toda producción audiovisual nacional o extranjera que se realice en Nicaraguahttps://t.co/OLKSpwjDs9

— LA PRENSA Nicaragua (@laprensa) October 15, 2022
On 13th October 2022, Nicaragua's National Assembly approved an amendment to the law on the National Cinematheque (Law 909 of 2015) to enable greater oversight of audio-visual and film productions in the country. With the reforms, the state-owned Cinematheque, previously operating under the Nicaraguan Institute of Culture, was converted into an autonomous body under the supervision of the Presidency. The body's regulatory functions were strengthened, with the amendment stating that the Cinematheque may prohibit the development, showing or commercialisation of productions. The legislation also mandates the creation of a registry for national and foreign individuals and organisations working in Nicaragua's audio-visual and film sector.
As reported by EFE, the president of the National Assembly's Education, Culture, Sports and Media Commission explained that the National Cinematheque will be in charge of authorising the pre-production, production, filming, exhibition and distribution of audio-visual projects. A group of independent filmmakers condemned the changes, saying they subvert the National Cinematheque's role of promoting and disseminating cinematography and audio-visual arts.
Association
🇳🇮#Nicaragua: New report shows further deterioration of the human rights situation, incl. violations of civil & political rights, shrinking civic space, deepening political crisis & isolation. To move forward, Gov must address root causes of the crisis.

👉https://t.co/4sxJNucEgH pic.twitter.com/2YolMHK0nh

— UN Human Rights (@UNHumanRights) September 14, 2022
In a report to the Human Rights Council on 13th September 2022, the Office of the UN High Commissioner for Human Rights (OHCHR) observed the further deterioration of the human rights situation in Nicaragua. The OHCHR said it continues to document acts of harassment, especially against human rights defenders, journalists, clergymen and actual or perceived political opponents. The organisation highlighted the continued reports of ill-treatment of political prisoners and the increasing restrictions on freedom of expression and association, with media and civil society closures.
According to the OHCHR's information, the legal personalities of 1,512 human rights, development and other organisations, professional associations, including medical associations, entities linked to the Catholic Church and others, have been cancelled in 2022 alone. University autonomy and academic freedom have also been restricted. The OHCHR underscored that all these restrictions, together with adverse living conditions, have led to a significant increase in the number of people leaving Nicaragua. The number of Nicaraguan refugees and asylum seekers rose to 200,000 persons, with three quarters of them in Costa Rica.
Arbitrary detentions and political prisoners
#CIDH y @DESCA_CIDH: urge inmediata liberación de las personas presas políticas que están en condiciones deplorables en #Nicaragua. https://t.co/4YYLWO0cmQ #DerechosHumanos pic.twitter.com/YryD7Vf7ty

— CIDH - IACHR (@CIDH) September 6, 2022
On 5th September 2021, the Inter-American Commission on Human Rights (IACHR) and the Special Rapporteurship on Economic, Social, Cultural and Environmental Rights (REDESCA) urged for the immediate release of the political prisoners in Nicaragua. The organisations said they received complaints concerning political prisoners' conditions that included claims of lack of access to healthcare, worsening of illnesses, insufficient and poor quality food and the arbitrary application of isolation and punishment measures. The IACHR and REDESCA demanded that Nicaraguan authorities take appropriate measures to guarantee the health, life and integrity of all people detained. They also called on Nicaragua to release all those arbitrarily detained in the context of the socio-political crisis.
In early September 2022, amid criticism about the lack of information on political prisoners' conditions, authorities held "informative audiences" – private hearings in which 27 political prisoners detained in El Chipote were presented to an appeals court. According the IACHR and REDESCA, these hearings had no legal basis, were carried out without prior notification and in the absence of legal representation. In addition, pro-government media published photographs of the detainees, who were described as "criminal prisoners, coup-plotters, terrorists and traitors to the homeland." Independent news outlets said the images showed political prisoners' physical deterioration and weight losses.
Separately, in September and October 2022 exiled Nicaraguans began reporting that authorities had increased judicial harassment against their family members still in the country. For example, exiled Nicaraguan economist Javier Álvarez's wife, daughter and son-in-law were detained and charged in September 2022. Álvarez said the authorities had offered to release the three family members if he turned himself in. The Centro Nicaragüense de Derechos Humanos (Nicaraguan Human Rights Centre - CENIDH) said that family members of exiled leaders have mostly been accused of "conspiracy to undermine national integrity" and "dissemination of false information," charges used to convict political prisoners.