Nicaragua: closure of CSOs, community radio stations, and television cable channel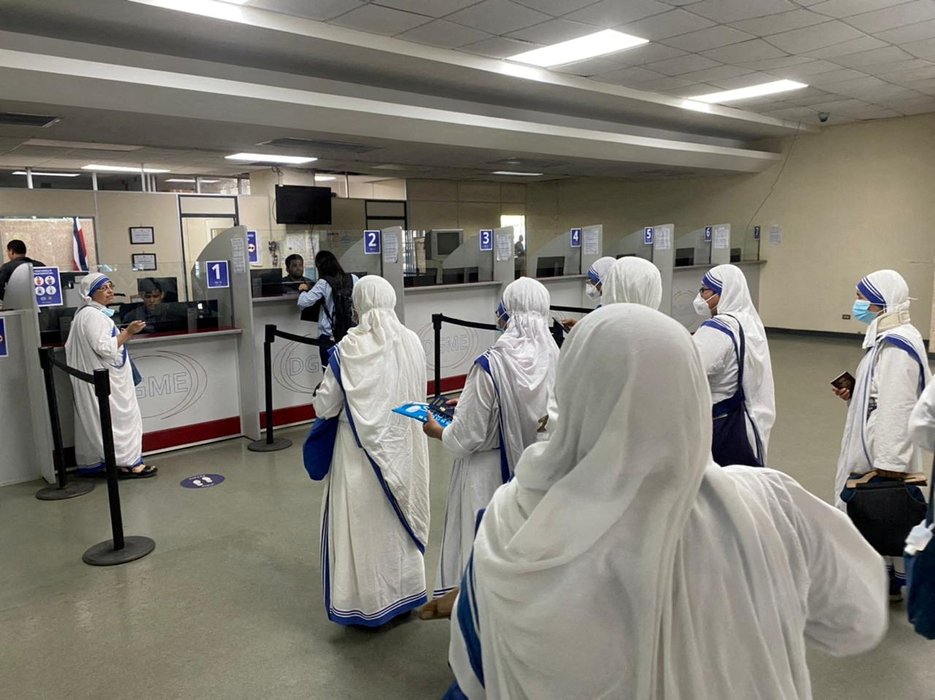 The repression and persecution of civil society organisations, religious groups, and independent press continues unabated. In recent months, leaders of the Roman Catholic Church were particularly targeted. Church representatives who attempted to mediate dialogues between the government and opposition in 2018 have been branded as "terrorists" by President Daniel Ortega. Religious leaders have been among the most outspoken voices against rights violations and abuses in Nicaragua, with many of them facing harassment from authorities as a result.
In July 2022, Ortega's regime seized control of five mayors' offices in municipalities governed by the political opposition party Ciudadanos por la Libertad (Citizens for Freedom - CxL). The towns affected were San Sebastián de Yali, El Cua, Murra, El Almendro and Pantasma. The elected local mayors were replaced by government sympathisers. Civil society group Urnas Abiertas said the takovers were conducted illegally, with police occupying offices and replacing local authorities without prior communication from the Electoral Council. The opposition party, which was banned in 2021, had won those seats in the 2017 local elections. New local elections are scheduled to take place in November 2022.
Association
📢⚠️🚨 #AlertaUrgente NICARAGUA / Recibimos información de que la policía nicaragüense está tomando ilegalmente las instalaciones de La Corriente Feminista [Información en proceso] https://t.co/mTyimoyqhu pic.twitter.com/TTgnBxbsym

— IM-Defensoras (@IM_Defensoras) July 8, 2022
As reported by Human Rights Watch (HRW), the government has cancelled the registration of more than 950 organisations since 2018. The majority of CSO closures has taken place in recent months, with 770 organisations' legal status cancelled since 6th June 2022. On 30th June 2022, for instance, the National Assembly cancelled the legal registration of 100 groups, claiming that they had failed to comply with accountability requirements but failing to disclose any information on individual cases. These included organisations dedicated to urban and municipal development, business and professional associations, child rights and youth groups, as well as environmental and feminist organisations.
On 4th July 2022, the women human rights defenders initiative Iniciativa Mesoamericana de Mujeres Defensoras de Derechos Humanos (IM-Defensoras) alerted the international community and others that 80 feminist organisations have had their legal status cancelled by the Nicaraguan authorities since 2018. This year, 23 women's organisations have had their status revoked between early June and July 2022. The authorities continue to use repressive laws to dismantle independent civil society. IM-Defensoras said these cancellations have taken place with arbitrary procedures, and with responsible institutions creating obstacles to registration or directly refusing to receive the documentation required by law, despite efforts by civil society groups to submit it correctly and in due time. The revocation of these organisations' legal status is often accompanied by the dismantling of their offices; the seizure of their property; and in some cases, criminalisation, harassment, and other attacks against their members.
On 6th July 2022, authorities expelled from Nicaragua 18 missionaries with Misioneras de la Caridad, a charity from the order of Mother Teresa of Calcutta. The organisation had worked in the country for 40 years before their legal status was cancelled. In another instance, on 8th July 2022 authorities raided the offices of feminist group La Corriente, which had its status cancelled in May 2022. María Teresa Blandón, a sociologist and prominent feminist who coordinates the group, told digital media outlet OpenDemocracy that:
"It is a policy of sweeping away any form of organisation that is not under state control. Even though we don't have a partisan perspective, they have declared us a mortal political enemy".
In a letter addressed to the Nicaraguan government, UN experts said the cancellation of the legal status of hundreds of associations represents a clear pattern of repressing civic space. "This situation will have even more devastating consequences for marginalised individuals and groups who rely on those services for their survival, for instance, rural and Indigenous communities, children and youth, women, migrants and asylum seekers", the experts said. They urged Nicaragua's government to reverse these severe restrictions.
HRDs at risk
La #CIDH otorga #MedidasCautelares a favor de Rusia Evelyn Pinto Centeno, defensora de derechos humanos y opositora del gobierno, quien se encuentra detenida en condiciones inadecuadas y sin recibir tratamiento médico en #Nicaragua. #DerechosHumanos https://t.co/eKX4sWdjmG pic.twitter.com/HTRy9J9Y2f

— CIDH - IACHR (@CIDH) August 2, 2022
On 27th July 2022, Yubrank Suazo, who was a leader in protests against the government of President Daniel Ortega in 2018, was sentenced to ten years in prison for alleged "conspiracy to undermine national integrity" and for "spreading false news". As previously reported on the CIVICUS Monitor, he was arrested in May 2022.
On 31st July 2022, the Inter-American Commission on Human Rights (IACHR) granted precautionary measures in favour of HRD and opposition leader, Rusia Evelyn Pinto Centeno. She is detained in inadequate conditions and denied necessary medical care, which has aggravated her health conditions. In March 2022, the 63-year-old HRD was sentenced to eight years in prison for alleged "conspiracy to undermine national integrity" and cybercrimes. She was also banned from holding public office in Nicaragua.
Expression
La Prensa in exile
Periodistas, editores, fotógrafos y otro personal se vieron obligados a salir de forma irregular de Nicaragua durante las últimas dos semanas para resguardar su seguridad y libertad. https://t.co/svgynDyJiF

— LA PRENSA Nicaragua (@laprensa) July 21, 2022
On 6th July 2017, police in Managua detained two drivers working for the independent newspaper La Prensa, and also raided the homes of a reporter and a photojournalist working for the outlet. While authorities did not officially disclose the reason for the drivers' detention, these four staff members were part of a news team that had covered the authorities' expulsion of nuns affiliated with the Misioneras de la Caridad charity.
On 21st July 2022, La Prensa announced a decision to move its newsroom out of Nicaragua, with journalists operating from exile. According to the newspaper, the detention of two drivers was followed by raids on several staff members' houses, including equipment seizures. They said that journalists, photographers, and other staff working for the outlet had fled the country– some leaving the country illegally because in recent times authorities had refused to renew independent journalists' travel documents. La Prensa also said that, afterward, police officers continued to harass the families of those who had fled.
On a related note, in July 2022 the IACHR's Office of the Special Rapporteur for Freedom of Expression (RELE) had also condemned the escalation of repression against journalists and media in Nicaragua. The RELE urged the government to cease its persecution, intimidation, and harassment of the independent press that reports on matters of public interest, including the human rights crisis.
Shut down of radio and television stations
Comunicado👇👇URGENTE pic.twitter.com/YMANE9OtFG

— Pbro Uriel Vallejos (@pbrourielv) August 1, 2022
On 2nd August 2022, Nicaraguan independent journalists condemned the latest wave of censorship and media repression, as the telecoms agency TELCOR moved to close several radio stations and TV channels.
On 1st August 2022, TELCOR ordered the closure of eight radio stations belonging to the Roman Catholic Church. The affected stations operated in the north of Nicaragua. Bishop Rolando Álvarez also said that police had occupied the parish house in Sebaco, Matagalpa, where one of the radio stations operated. According to news reports, dozens of local parishioners showed up at the chapel after the priest published about the raid on social media and attempted to stop police from seizing the church's radio equipment. Police used tear gas and smoke bombs against the parishioners and detained three people.
On 4th August 2022, authorities confined bishop Rolando Álvarez, five priests, one seminarian and a cameraman for a religious television channel in the Matagalpa diocese. On 18th August 2022, police conducted a raid at the Matagalpa diocese and arrested the camera operator and the clerics. Authorities later said bishop Álvarez was being held under house arrest in Managua, while the others were transferred to a detention centre in the capital. Before the raid, Nicaraguan authorities accused the bishop of "organising violent groups" and inciting them "to carry out acts of hate against the population".
Radio Vos, a feminist and communitarian radio station, and cable TV channel RB3 of Río Blanco, Matagalpa were also shut down by TELCOR in early August. In a statement, Radio Vos said their offices were inspected by police and TELCOR on 2nd August 2022. The agency then notified the station that their license was cancelled. Separately on the same day, RB3 was taken off the air. TELCOR claimed RB3 did not have a current operating license but its owner said they had never received any warnings from the agency that they had failed to comply with operating requirements.
According to the Inter American Press Association (IAPA), a total of 11 radio and four television stations were shut down in recent weeks. Most of those outlets were affiliated with the Roman Catholic Church. They said this was "part of a campaign to eliminate all vestiges of an independent press and represents a further attack on freedom of religion and thought in that nation". IAPA president Jorge Canahuati said:
"In one fell swoop, the Nicaraguan government has created a new information desert in the country's interior, where the closed stations were providing a valuable community service to thousands of people. It is obvious that the aim is to wipe out all remnant of an independent press".
Guatemalan journalist denied entry to Nicaragua and deported
Expresamos nuestra sororidad con la doctora Irma Alicia Velásquez Nimatuj y rechazamos el actuar del gobierno de Nicaragua. #Justicia #Mujeres #MujeresIndígenas pic.twitter.com/F7kLduxyN2

— Alianza de Mujeres por el Acceso a la Justicia (@AlianzaMMI) July 25, 2022
On 24th July 2022, Guatemalan Maya K'iche journalist and anthropologist Dr. Alicia Velásquez Nimatuj was detained at Managua airport when she arrived from Guatemala. Nimatuj's documents were seized without explanation upon arrival and she was told by immigration officials that she should never have travelled. After several hours, she was deported and her documents were only returned to her when she reached Guatemala. According to Nimatuj's account of the incident, officers never interrogated her or explained why she was denied entry to Nicaragua.