Nauru: Refugees sew lips closed to protest conditions on island as press freedom restrictions remain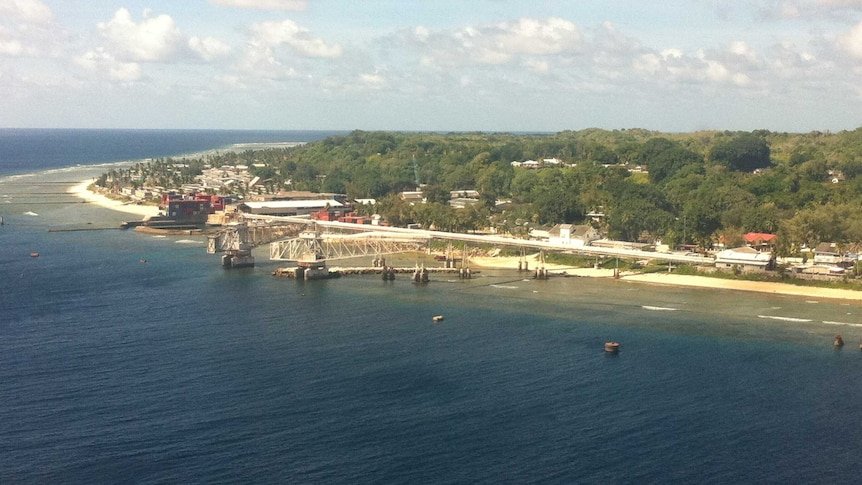 The state of civic space in Nauru is rated as 'obstructed'. Concerns documented in recent years include restrictions on media freedom due to prohibitively high visa fees to enable foreign journalists to visit the country. Very few journalists have been able to access the country to report on human rights issues such as the treatment of asylum seekers and refugees. Further, Nauru has not yet ratified the International Covenant on Civil and Political Rights (ICCPR) and established a national human rights institution.
In March 2023, former Nauruan president Baron Waqa was appointed as the Pacific Islands Forum secretary-general, drawing criticism from human rights groups and former political opponents. There have been serious human rights violations in Australian immigration detention centres in Nauru while he was president and he has been accused of suppressing freedom of speech, restricting the media and prosecuting citizens who spoke against his government while he was in office.
Expression
Refugees sew lips closed in protest
Refugees on Australian detention island sew lips shut in protest https://t.co/QaGzPxZyPi

— Al Jazeera English (@AJEnglish) February 24, 2023
In February 2023, two refugees on Nauru sewed their lips together in protest against their almost decade-long detention on the island.
According to Al Jazeera, the two protesters, Mohammad Shofiqul Islam and Mohammad Kaium, have been detained on Nauru for nearly 10 years. They held the protest on 24th February 2023 near RPC1, the administrative hub for refugee services and security in Nauru.
Mohammad Shofiqul Islam said: "We are hunger striking. We closed our lips and we [have] stopped eating and drinking … we can't speak. We don't eat and don't drink until we get our medical treatment and freedom."
Islam added: "Here in Nauru, very poor medical treatment. And we are not safe here. People … here, they don't like refugees. They hate us."
After four days, it was reported that the hunger strikers were taken into the Nauru Regional Processing Centre by staff and placed on drips.
The two men travelled separately to Australia from Bangladesh in 2013 to seek asylum from persecution in their home country. Their boats were intercepted by the Australian navy and they were eventually sent to Nauru.
Australia has used Nauru since July 2013 to detain asylum seekers who travel to Australia by boat. There have been widespread reports of physical, psychological and sexual abuse in the Australia-run refugee detention centres on the island. There are around 22 refugees and asylum seekers left on Nauru.
In January 2023, the Management and Training Corporation (MTC) - the controversial US private prisons operator - was handed a $420 million (USD 286 million) Australian government contract to manage Australia's asylum processing on Nauru for three years, MTC has been accused of "gross negligence" and "egregious" security failures in its operation of private prisons.
As previously documented, human rights groups have called Australia's policy of detaining migrants offshore a violation of international rights laws. The UN has urged Australia to resettle those migrants being housed on both islands following reports of self-harming and attempted suicide by residents of the centres.
In February 2020, the International Criminal Court (ICC) found that detention conditions of refugees in Nauru may constitute a breach of international law. This detention appears to amount to "cruel, inhuman or degrading treatment", according to the Court.
Ongoing restrictions on press freedom
In March 2023, Freedom House released its scores which gave Nauru a scores of 77 out of 100. The group stated that "foreign journalists still have a particularly difficult time operating in Nauru, as the government has implemented restrictions, including a several-thousand Australian dollar visa application fee, that appear to be aimed at deterring outside coverage of conditions for asylum seekers and refugees".
In the same month, the US State Department human rights report stated that "the government owned all media, giving it significant control over published and broadcast content."