'Nauru-19' activists all released from prison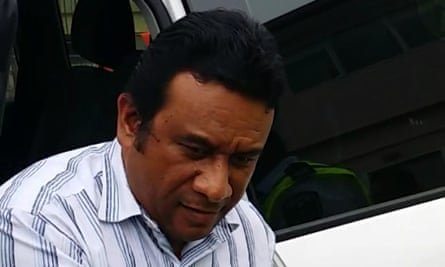 On 17th March 2020, Nauru declared a state of emergency to manage the impact of the coronavirus (COVID-19) pandemic. It is among a handful of countries that remain coronavirus free at the time of writing. Nauru President Lionel Aingimea said people caught flouting quarantine rules would face hefty fines and penalties.
Peaceful Assembly
Last of 'Nauru-19' pro-democracy protesters released
The last of the members of the so called 'Nauru-19', former cabinet minister Mathew Batsiua, was released from prison in April 2020.
As previously documented, in December 2019, a group of high-profile pro-democracy protesters known as the 'Nauru 19' were found guilty of 'rioting' while four defendants were convicted of serious assault of police officers, and two over 'entering a restricted area'. They received sentences of between three and eleven months in jail.
The group were among hundreds protesting in 2015 against the suspension of three parliamentarians for granting interviews that were critical of the government, to foreign media.
Association
Refugee detention conditions may have breached international law
Australia's cruel warehousing of asylum seekers in offshore detention centers of despair is unlawful under international human rights law, even if it's not prosecutable, says the International Criminal Court prosecutor. https://t.co/p9j3SNQXbs pic.twitter.com/RiH3aOALHw

— Kenneth Roth (@KenRoth) February 16, 2020
In February 2020, the International Criminal Court (ICC) found that detention conditions of refugees in Nauru and Papua New Guinea may constitute a breach of international law. This detention appears to amount to "cruel, inhuman or degrading treatment", according to the Court.
But the office of the ICC prosecutor has stopped short of deciding to prosecute the Australian government, saying that while the imprisonment of refugees and asylum seekers formed the basis of a crime against humanity, the violations did not rise to the level to warrant further investigation.
The ICC prosecutor made the assessment in a formal letter to independent MP Andrew Wilkie in response to his allegations that crimes against humanity could have been committed by the Australian government.
About 230 refugees and asylum seekers remain on Nauru. As previously documented, there have been widespread reports of physical, psychological and sexual abuse in the Australia-run refugee detention centres on the island.