More journalists arrested for reporting on Iran regime, internet shutdown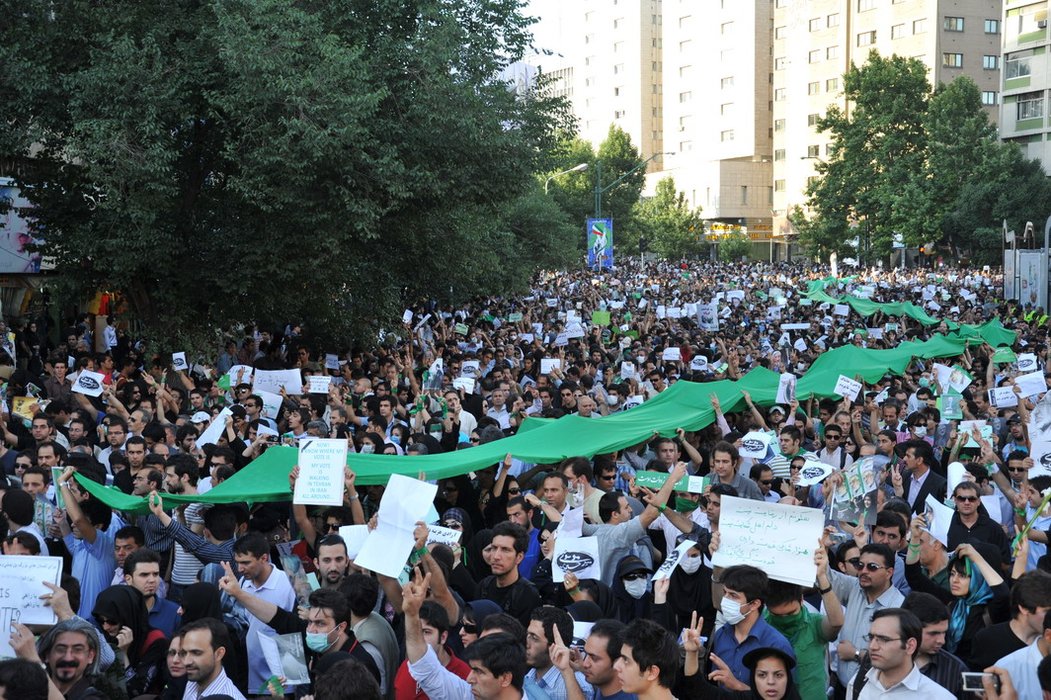 Peaceful Assembly
Nazanin Zaghari-Ratcliffe imprisoned for propaganda against the regime
On 26th April 2021, British-Iranian citizen Nazanin Zaghari-Ratcliffe, who was released in March 2020 on house arrest after serving five years in prison, was sentenced to another year in prison and a one-year travel ban after being convicted of "propaganda against the regime". The charge was related to a protest in London 12 years ago and an interview with the BBC Persian service. She has been living at her parents' home in Tehran since her release last year and her ankle bracelet was removed in March 2021. The past and current charges against her are perceived to be motivated by a diplomatic dispute between Iran and the UK. In 2016 she was sentenced to five years "for allegedly plotting to topple the Iranian regime" while on a family visit.
Internet shutdown in Sistan and Baluchistan province
Amnesty International reported on internet shutdowns in Sistan and Baluchistan province. The shutdowns started as protests got under way on 23rd February 2021 in relation to reports and videos indicating that the Islamic Republic Revolutionary Guards Corps had opened fire on a group of unarmed civilian fuel porters near the border city of Saravan, killing at least 10 people including a child.
#IRMassacresBalochs
The internet has been shutdown in Sisatan & Balouchestan province. We do not know what is going on there. Last time The Regime killed more than 1500 people in Iran after cutting off the Internet.@MessageFromLen @weimers @VP @FoxNews @CNN @UNWatch

— Darya (@Darya61162564) February 27, 2021
Association
Prolonged solitary confinement for labour rights activist
On 23rd February 2021, Amnesty International reported that Mehran Raoof, a British-Iranian labour rights activist, is being held in prolonged solitary confinement in Tehran's Evin prison since his arrest by Revolutionary Guards on 16th October 2020. The prolonged solitary confinement of Mehran Raoof is in violation of the absolute prohibition of torture and other ill-treatment.
"He and 15 other workers were arrested. They were using a coffee shop as a place to talk about workers' rights ... Without their knowing, there was a spy, a young girl, in the coffee shop who secretly recorded their discussions, and that led to the arrests." The Daily Telegraph reported
Mehran Raoof has been detained in solitary confinement since October 16, 2020. We have recently been informed that Mehran has been under tremendous pressure by the repressive prison authorities of the Iranian government. https://t.co/Lirm9ZFHaO

— Satar Rahmani (@srahmani) February 1, 2021
Expression
Deteriorating health of arrested journalists
Human Rights Watch reported that poet Baktash Abtin, an Iranian Writers' Association (IWA) member, was admitted to the health clinic at Evin Prison on 4th April 2021, to receive treatment for COVID-19 symptoms. Baktash Abtin and fellow writer Reza Khandan Mahabadi were convicted in May 2019 on counts of "propaganda against the regime" and "assembly and collusion against national security". Branch 26 of the Revolutionary Court in Tehran sentenced the writers to six years in prison for their joint authorship of a book documenting the history of the IWA and for organising memorials for IWA members murdered by state agents. Human Rights Watch also raised concerns regarding the deteriorating health of Keyvan Samimi, a veteran journalist who was arrested on 1st May 2019 during a demonstration in front of the Iranian parliament and subsequently sentenced to three years in prison by a revolutionary court.
.@PenSydney reports the 3 members of Iran Writers Associations (Baktash Abtin, Reza Khandan, Keyvan Bajan) are imprisoned since Oct 2020 for their critical writing and are deprived of medical care!
They wrote:"..freedom has never been gifted to anyone on a gold plate."#IranTruth pic.twitter.com/hSUdft7eZd

— IranTrue (@iran_true) June 22, 2021
Judicially sanctioned dissolution of IAPSRS
On 05 March 2021, branch 55 of the International Relations Court in Tehran upheld the Interior Ministry's assessment that the Imam Ali's Popular Student Relief Society (IAPSRS) had "deviated" from its original mission and insulted religious beliefs. IAPSRS is a charitable organisation that holds special consultative status with the United Nations Economic and Social Council in recognition of its work on reducing poverty and condemning child marriage and death sentences against alleged child offenders. In support of its ruling, the court relied on evidence including a statement made by the organisation in the aftermath of the authorities' brutal crackdown on protesters in November 2019, which resulted in hundreds of deaths and thousands of arrests. The court further cited evidence of "deviation" including "questioning Islamic rulings" and "promoting falsehood by publishing statements against the Islamic Republic of Iran." In a joint statement dated 10th March 2021, 15 human rights organisations criticised the judicially-sanctioned dissolution of this charity as "the latest attempt to curtail the work of independent civil society".
8. In a letter on 12 July, a group of lawyers expressed their grave concerns to the Chief Justice of Judicial System of Iran (Dr Raisi), about the continued detention of members of IAPSRS and emphasised that this is contrary to the basics of defendants' right in a fair judiciary.

— IAPSRS (@IAPSRS_EN) July 13, 2020
According to the joint letter, the verdict is part of the government's longstanding campaign against the organisation. On 21st July 2020, the organisation's founder, Sharmin Meymandinejad, was arrested alongside two of his colleagues and charged with "insulting the Supreme Leader and founder of the Islamic Republic." On 27th October 2020, he was released on pre-trial bail.
Clampdown on student, women's rights defender and journalist
The Iranian authorities have been clamping down on specific individuals' right to expression. Scholars at Risk reported that on 22nd February 2021, Leila Hosseinzadeh, a University of Tehran student, was sentenced to five years' imprisonment by Branch 28 of the Revolutionary Court in Tehran for "assembly and collusion to act against national security." The court also imposed a two-year ban from engaging in online activities. It is believed that her conviction is in direct retaliation for her participation in a demonstration for imprisoned student-activist Mohammad Sharifi Mogadam.
UN human rights experts have condemned the continued imprisonment of Iranian human rights defender and lawyer Nasrin Sotoudeh and called for her immediate release. #FreeNasrin
cc: @vincent_niore @AntonStruve @ANgatcha9https://t.co/fobkGJ1auB pic.twitter.com/c2aTqoBKlj

— Select Journal (@SelectJournal) June 21, 2021
On 5th December 2020, the Gulf Centre for Human Rights condemned the authorities' decision to return prominent Iranian women's rights defender and lawyer Nasrin Sotoudeh to Qarchak Prison. Sotoudeh was temporarily released on medical leave on 7th November 2020, following a COVID-19 outbreak at Qarchak Prison. On 12th December 2021, journalist Ruhollah Zam, the editor of the AmadNews website and Telegram channel, was executed after being convicted on 13 charges comprising the crime of "corruption on earth" in connection with the website's reporting on anti-government protests in 2017 and 2018. The European Union condemned the execution and said, "It is also imperative for the Iranian authorities to uphold the due process rights of accused individuals and to cease the practice of using televised confessions to establish and promote their guilt.".