Mexico: governing party introduces bill restricting civil society work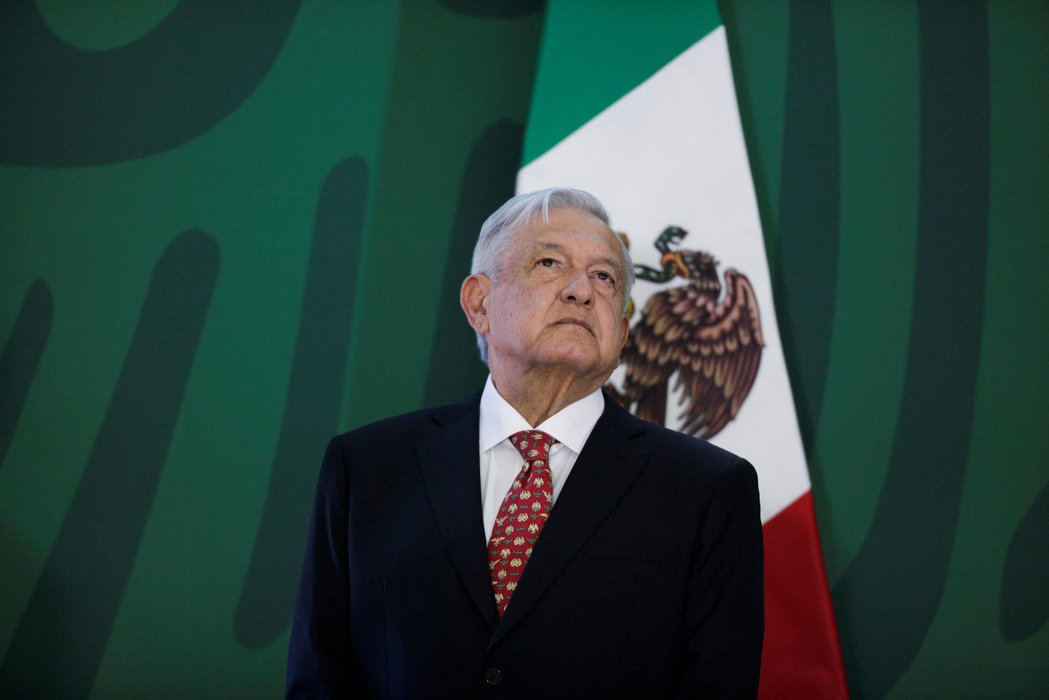 Association
Today @Amnesty and @HRW have issued a joint statement condemning a bill in #Mexico that would severely restrict the work of civil society groups and violate Mexico's international legal obligations https://t.co/GZf1Czo5f2

— Duncan Tucker (@DuncanTucker) March 11, 2022
A bill being considered in the Chamber of Deputies would restrict the work of civil society groups by prohibiting organisations from trying to influence or change laws through lobbying or strategic litigation if they receive funding from foreign sources. Introduced by ruling party Morena lawmakers at the end of February 2022, the bill would enable the government to revoke the non-profit status of civil society organisations that violate the prohibition. The draft legislation would amend Article 82 of the Income Tax Law (ISR), which already requires that organisations disclose information on foreign donations.
In the past, President Andrés Manuel López Obrador accused the United States of funding organisations to interfere in Mexico, naming human rights groups such as Article 19. His comments followed the Article 19 early 2021 report detailing attacks against journalists and violations of the right to freedom of expression in the country. Without presenting any evidence, López Obrador has often reiterated such accusations, stigmatising the work of civil society groups working on sensitive issues. In a press conference on 23rd March 2022, he called some anti-corruption groups 'pro-coup organisations' and claimed that they were funded by the U.S.
Amnesty International called for the bill's archival. Erika Guevara-Rosas, Americas director at the international organisation, commented:
"For decades, civil society organisations have played a key role in advancing human rights in Mexico by pushing Congress for legislative changes and by challenging abusive laws in the courts. The proposed bill reflects the broader political trend in which toxic narratives demonize NGOs with the intention to silence critical views and inhibit the ability of human rights defenders to scrutinize state institutions."
In a separate development, in late February 2022 employees at an assembly plant in Matamoros voted to have an independent union (SNITIS) represent them, replacing a traditional union that employees said helped suppress wages. The Tridonex plant had been the subject of a labour complaint under the U.S.-Mexico-Canada free trade agreement, after workers fighting to join SNITIS were allegedly harassed and fired. According to the new union's founder, about 600 workers at the plant were laid off in retaliation for supporting the independent union.
Expression
Killings of journalists continue
#Mexico 🇲🇽: Armando Linares, director of Monitor Michoacán, was murdered on 15.03 in his home, in front of his family. We demand an immediate investigation into this atrocious crime. What are you doing to stop this escalation of murders @lopezobrador_ ? https://t.co/l0tgUK3Urd

— IFJ (@IFJGlobal) March 17, 2022
On 15th March 2022, unidentified attackers shot and killed Armando Linares López, the co-founder and editor of news website Monitor Michoacán, at his home in Zitácuaro. According to news reports, the journalist was shot at least eight times and died before he could be taken to a hospital. As previously reported on the CIVICUS Monitor, Linares is the second Monitor Michoacán staff member killed in 2022. On 31st January 2022, camera operator and video editor Roberto Toledo was shot and killed in a similar attack. At the time, Lineares had lamented his colleague's murder, citing the multiple threats received by Monitor Michoacán. The outlet reports on alleged corruption and crime in the region. An official from the Federal Mechanism for the Protection of Human Rights Defenders and Journalists told the Committee to Protect Journalists (CPJ) that Linares was in the process of being enrolled in a federal protection programme.
On 4th March 2022, crime reporter Juan Carlos Muñiz was shot and killed while driving his car in Fresnillo, Zacatecas. Muñiz contributed to Testigo Minero, a website that covers local news, under the pseudonyms "Rigoberto" and "El TX". The latter name was a reference to his side job as a taxi driver. In a statement, the Zacatecas state Prosecutor's Office said that it had opened an investigation into the killing and was implementing special protocols used for attacks on members of the press, but did not provide details on the motive for the attack or identify any suspects.
On 10th February 2022, Heber López, the director of the online news site NoticiasWeb, was shot and killed in Salina Cruz, Oaxaca. A spokesperson for the Oaxaca state Prosecutor's Office told the CPJ that municipal police officers chased and arrested two suspected shooters shortly after the attack. A friend said López had never told him he'd received threats, but he didn't doubt the killing had to do with his work.
In a separate but related development, on 9th February 2022, authorities announced the arrest of three suspects alleged to have murdered journalist Lourdes Maldonado. As previously reported on the CIVICUS Monitor, Maldonado was shot in front of her house in Tijuana on 23rd January 2022. Three years earlier, she had raised the issue of journalist killings during a news conference with the country's president and said she feared for her life.
Judicial harassment and public vilification
#Mexico: "Preocupación por alza de agresiones contra la prensa en Yucatán"via @article19mex https://t.co/xGtKB8xRI1

— IFEX ALC (@IFEXALC) February 24, 2022
Throughout the reporting period several journalists based in Yucatán were harassed in separate incidents. Roberto López Méndez, the Director of the portal NoticiasProhibidasMX, Betty Vera, independent journalist and director of the digital medium Noticias y más Motul with Bety Vera, and Felix Bigman, the director and founder of the digital media La Noticia Ciudadana La Voz del Pueblo, have faced harassment by different state officials. López Méndez and Vera are facing complaints for alleged defamation. All three journalists' work involves investigating or publishing information about local officials.
In a separate development, press advocates called on President López Obrador to stop disparaging journalists and news outlets. In February 2022, the president published private information on journalist Carlos Loret de Mola, and later described him and others who publish critical articles "thugs, mercenaries, sellouts." The Inter American Press Association (IAPA) called on the president to "immediately suspend the aggressions and insults, because such attacks from the top of power encourage violence against the press." Earlier this year, journalists demanding justice for their colleagues called on President López Obrador to take action to end the violence towards reporters.
The chairman of the IAPA's Committee on Freedom of the Press and Information, Carlos Jornet, commented on the Mexican president's attitude:
"The escalation of personal attacks on media and journalists who question his administration and disseminate information is an invitation to exercise more violence and is contrary to the tolerance that should prevail in a democracy."
Peaceful Assembly
8M: el reclamo no resuelto.
Galeria completa https://t.co/Mh77Wv1q5f#8M #8MCDMX2022 #CDMX #DiaInternacionalDeLaMujer #Diadelamujer @FotografasLatam @MMFotografas @FrFreelanceMex pic.twitter.com/LYy9CFJpeI

— ME FOTOGRAFÍA (@elizamora_m) March 9, 2022
On 12th March 2022, women demonstrated in Ciudad Juarez to demand justice and information on the whereabouts of the bodies of thousands of disappeared women and girls who went missing over the past few decades. As part of the activities for International Women's Day, women from the "Crosses for justice, not one more" caravan dressed in purple and black and showed their support for the mothers of femicide victims with cardboard slogans such as "we are news, but we will not stop until we are history." "This caravan has the objective of highlighting the violence in this city, showing that women are not alone," said one of the leaders of the movement. One week earlier, large protests in Mexico City called on the president and government to do more to protect women.
On 11th March 2022, around 200 migrants protested during a visit by President López Obrador to Tapachula, near the border with Guatemala. Carrying posters and crucifixes, the protesters marched from a park to the army post where the president was holding a press conference and their chants of "Justice" and "Free Passage" could be heard inside the building. "They tell us to wait for a month, two, or three months," one migrant said. "We demand rights, because there are people who have even had their visas withdrawn."
In a similar incident, on 22nd February 2022 about 100 migrants who have been stuck in Tapachula were met by militarised National Guard and police as they protested for better conditions and permission to continue their journeys across Mexico toward the U.S. border. Mostly from Haiti and Africa, the protesters had been organising demonstrations for about a month.
On 14th February 2022, members of the Indigenous Council of Michoacán (CSIM) demonstrated in Morelia, in a protest that ended with the toppling of statues that the group said symbolised submission, slavery and the genocide of Indigenous peoples. Using ropes and sledgehammers, activists knocked down the monument known as "The Builders" ("Los Constructores"), showing Purepecha Indigenous peoples being forced to haul and cut stones by a colonial-era Spanish friar. The Purepechas have objected to the statues for decades and had repeatedly called for their removal. 24 people were arrested for the toppling of the statue, including two students. In protest over the detentions, the CSIM blocked access to six regional roads.
El Consejo Supremo Indígena de Michoacán derribó en Morelia, Michoacán, una escultura del fraile español Antonio de San Miguel. La figura formaba parte del conjunto 'Los Constructores', situado al final del acueducto de la ciudad https://t.co/j0aExD3VOY

— EL PAÍS México (@elpaismexico) February 21, 2022