Media restrictions and vilification of activists intensifies climate of fear in Fiji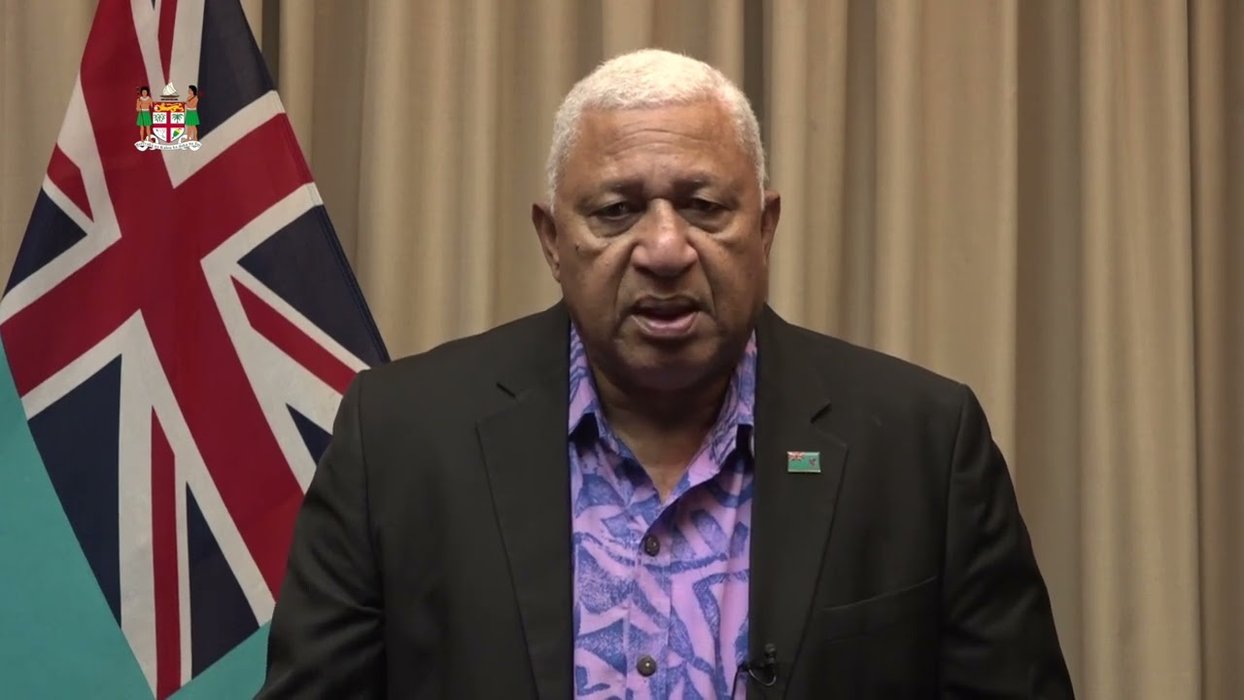 The state of civic space in Fiji remains rated as 'obstructed' by the CIVICUS Monitor. In March 2022, Amnesty International published in its annual report how repressive laws including the Public Order Act were used in Fiji in 2021 to silence critics and restrict the right to peaceful assembly. The government also introduced oppressive measures in response to the COVID-19 pandemic including harsh lockdowns and fines that disproportionately affected people living in informal settlements.
More recently, in May 2022, the NGO Coalition on Human Rights (NGOCHR) raised concerns around allegations of police brutality and the use of excessive and unreasonable force by police officers. The coalition said it highlighted the lack of commitment by the police in upholding and respecting the human rights of Fijians.
In recent months, the press freedom ranking for Fiji dropped drastically while the press was heavily restricted during the visit to the region of Chinese Foreign Minister Wang Yi. Further, two human rights defenders came under attack from the prime minister for proposing a caretaker government, while a UN report showed that human rights defenders did not feel safe when criticising the government or discussing political issues in Fiji.
Expression
Restrictive media laws fuel climate of fear says media watchdog
'Intimidated' Fiji worst place for Pacific journalists, says RSF's freedom index https://t.co/sufEhg7tin #PNG pic.twitter.com/SXKXcpwApV

— Raet Lomi (@raetlomi) May 9, 2022
On 9th May 2022, global press freedom watchdog Reporters Without Borders (RSF) reported that Fiji has been ranked as the worst place in the Pacific region for journalists in their latest assessment. In RSF's 2022 World Press Freedom Index, Fiji was placed 102nd out of 180 countries - receiving an overall score of 56.91 out of 100. The country slipped by 47 places compared to its 2021 rankings, when it was placed 55 out of 180 nations.
The media watchdog said "journalists critical of the government are regularly intimidated and even imprisoned by the indestructible prime minister, Frank Bainimarama, in power since the military coup of 2006."
RSF also stated that news media must operate in the shadow of the draconian 2010 Media Industry Development Decree (which became law in 2018), and the regulator created by this law, the Media Industry Development Authority (MIDA), which is directly linked to the government. It also noted that the sedition laws also fuel a climate of fear and self-censorship.
The Fijian Media Association said the RSF report is "another clear reminder to the government to review and remove sections in the Media Industry Development Authority Act that imposes harsh penalties on the media." It said these breaches include content that is deemed to be against the public interest or order, is against national interest, or creates communal discord."
The fines, it, said are "too excessive and designed to be vindictive and punish the media rather than encourage better reporting standards and be corrective".
The Association said further: "These laws are making many media organisations and editors hesitate about publishing or broadcasting certain views that may go against the government based on how they may interpret that legislation and come after a media organisation".
Press heavily restricted during China's visit to Fiji 
Outcry as China stops Pacific journalists questioning Wang Yi https://t.co/Ql5GDIeI4m

— The Guardian (@guardian) May 31, 2022
During Chinese Foreign Minister Wang Yi's visit to Fiji on 2nd June 2022, press conferences and media access were heavily restricted.
Details about Wang's trip, which was aimed at signing up Pacific nations to a range of security and trade deals, had been scarce and journalists' interactions with officials were tense at times.
Lice Movono, a Fijian journalist, said that during the Fiji leg of the tour she witnessed multiple attempts by Chinese officials to limit journalists' ability to cover the event. The media who had been granted permission to cover the visit – including her – had their media passes revoked without explanation, and she and her camera operator were ordered by police to leave the lobby of the Grand Pacific Hotel in Suva where they were set to film the beginning of the meeting between Wang and Fiji's prime minister, Frank Bainimarama.
Chinese officials also attempted to block an ABC camera operator from filming a meet and greet between Pacific Islands Forum (PIF) secretary-general Henry Puna and Wang.
Movono added. "When you live in Fiji you kind of get used to the militarised nature of the place, but to see the Chinese officials do that was quite disturbing … To be a journalist in Fiji is to be worried about imprisonment all the time. Journalism is criminalised. You can be jailed or the company you work for can be fined a crippling amount that can shut down the operation … But to see foreign nationals pushing you back in your own country, that was a different level."
The Fijian Media Association expressed concerns about foreign dignitaries who visit the country and dodge media engagements with both the local and international journalists.
Journalists covering the Chinese foreign minister's tour of the Pacific say they were being blocked from filming or accessing events, and that not a single question from a Pacific journalist had been allowed to be asked of Wang Yi. The allegations raise serious press freedom concerns and alarm about the ability of Pacific journalists to do their jobs, particularly as the relationship between the region and China becomes closer.
Association
Human rights defenders vilified by prime minister
PM says FWCC and FRIEND Fiji are not NGO's,they are members of NFP and PAPI
It is in the interest of all of us to have a Caretaker Government – Shamima Ali #FijiNews📰 #TeamFiji🌴 #Fiji 🇫🇯https://t.co/JgPGnNcOWc

— fijivillage (@fijivillage) May 11, 2022
On 12th May 2022, Prime Minister Voreqe Bainimarama vilified activists who had called for a caretaker government ahead of the upcoming elections.
In an interview, Fiji Women's Crisis Centre Coordinator and activist Shamima Ali had said the day before that since election campaigning had started, "it is in the interest of all of us and for good governance, integrity and honesty to have a caretaker government". She called on the government to let the civil servants run the country until the elections and to stop using government resources for electioneering. FRIEND Fiji Founder Sashi Kiran said in an interview that they also want parties to campaign on issues and that it is "important that parties think about the investment into the basics and the paying off of the country's debt".
However, instead of responding to the demands the prime minister accused their organisations of not being NGOs but members of political parties.
A report published by The Office of the High Commissioner for Human Rights on human rights defenders found that in Fiji they did not feel safe when criticising government or discussing political issues due to the lack of an enabling environment. This includes laws restricting the rights and freedoms of human rights defenders, ill-resourced national human rights institutions and heavy-handed law enforcement. Women human rights defenders also fear being physically attacked or retaliated against and face cyberbullying and harassment both online and offline.
Further, there is a lack of effective systems for ensuring safety and protection of human rights defenders and a lack of remedies and redress for defenders who face increased risk. Human rights defenders also expressed concern about a lack of public statements and show of solidarity by authorities and by the Fiji human rights commission in support of human rights defenders.