Media groups condemn revocation of Vanuatu journalist work permit and denial of re-entry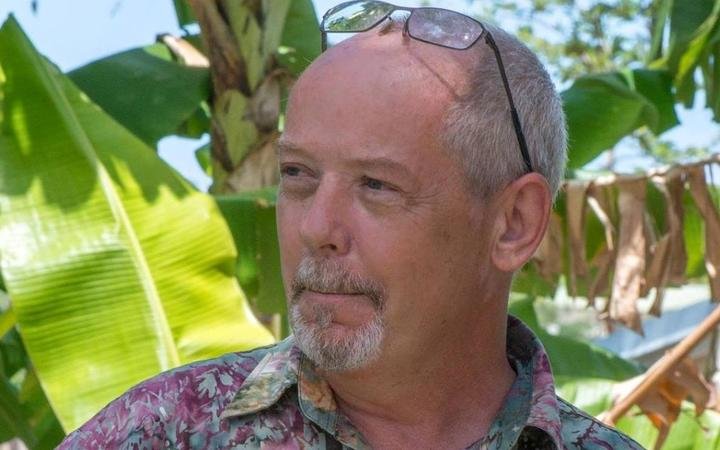 Expression
Government denies work visa for Vanuatu Daily post media director
On 12th November 2019, the media director of the Vanuatu Daily Post, the nation's only daily newspaper, said his work visa was not renewed by the country's Labour Ministry because of the paper's coverage critical of the government.
Dan McGarry wrote on Facebook and Twitter that his application was rejected because the government reportedly wants his position to be 'localised', but he believes the decision was as a result of newspaper stories that angered the authorities.
McGarry says he has been targeted because of his reporting on China's growing influence in the country. He said the problem started when the newspaper ran a story in July 2019 about the deportation without a court hearing of six Chinese nationals to face prosecution in China, raising questions about the legality of the action. He also stated that in July the prime minister summoned him and berated him for his 'negative' reporting.
McGarry is a Canadian who has been a resident of Vanuatu for 16 years and is married to a Vanuatu citizen. He took on the role of media director in 2015 after the paper's founder, Marc Neil-Jones, stepped down.
According to a media report, McGarry's predecessor also faced harassment for criticising some of the government's policies.
The Media Association of Vanuatu urged authorities to renew McGarry's work permit by reminding them that there are other avenues through which to address complaints related to published stories. They added that "silencing the media and journalists will only affect the good relationship media has with this government".
While appealing the work permit cancellation, McGarry left Vanuatu in accordance with regulations. However, on 18th November he was stopped from boarding a plane from Brisbane to Port Vila and told by airline staff to contact Vanuatu's immigration department. According to McGarry's lawyer, there is no legal reason for him not to be allowed to return to Vanuatu as a visitor.
The International Federation of Journalists (IFJ) expressed its serious disappointment at the Vanuatu government's handling of McGarry's case and said:
"We condemn the ongoing persecution of a strident editor by Vanuatu's authorities in the denial of his work permit and residency. To take actions further, the separation of Dan McGarry from his family is unconscionable. We again urge the Vanuatu government to immediately review this case and allow McGarry to return home."
Association
Oxfam accused of foreign interference
The NGO Oxfam came under attack from the Vanuatu government on 2nd November 2019 for getting involved in a campaign to have women voted into Vanuatu's parliament.
Minister of Internal Affairs, Andrew Napuat, who is also responsible for non-governmental organisations (NGOs), said the government could not accept foreign NGOs getting involved with political issues of the country.
In response, the Oxfam country director Elizabeth Faerua denied this, saying the initiative was a local one driven by Vanuatu civil society. it had helped facilitate the campaign as it is mandated to empower women's involvement in democracy.
"This is a local issue. It's led by local leaders and driven by local leaders and therefore needs local solutions. It's not driven by international agenda at all, all our Oxfam staff in Vanuatu are locals."
In August 2019, a National 'Vote Woman' Campaign was launched by the Vanuatu Civil Society Influencing Network which is aiming to vote women into 50 percent of parliament's seats. Vanuatu is among only four countries in the world with no women representative in parliament. In the 39 years since Vanuatu gained independence, only four women have been elected to parliament.