Mass detentions continue as government employs facial recognition to identify protesters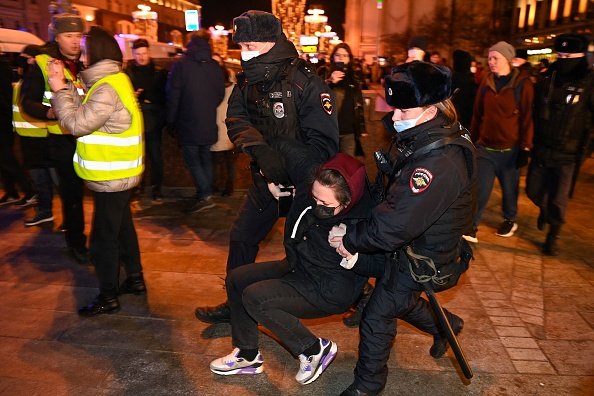 Association
Legislators target Greenpeace for foreign agent status
In September 2021, the state Duma issued a request to the Ministry of Justice and the Prosecutor General's Office to have environmental CSO Greenpeace recognised as a foreign agent in Russia on grounds that the organisation was acting against Russia. According to the letter from the State Duma, Greenpeace blocked the unloading of domestic liquefied natural gas (LNG) in Finland and had also demanded that Helsinki immediately put a halt to Russian fuel imports.
Speaking to Izvestia, a pro-government media outlet, Greenpeace said that the Russian branch of the organisation "cannot be recognised as a foreign agent, since activities in the field of protecting the flora and fauna, charity and volunteering are not political", as stated in the domestic legislation. They also stressed that the Russian branch of Greenpeace is not part of and does not support any political party.
Peaceful Assembly
Facial-recognition technology used to charge protesters
On 12th June 2022, the country's Independence Day, several people were detained in Moscow and other localities for individual protests or actions in which they condemned the war against Ukraine. According to the Kharkiv Human Right Protection Group, law enforcement intensively used facial recognition technology to bring charges against protesters.
Despite the pressure, protests against the war continued in various forms in July as well, including through anti-war messages expressed in the form of art or music displaying the anti-war flag. The police continued to detain and charge protesters, with some receiving sentences of up to 1.5 years of imprisonment.
Protests erupt against forced drafting into the military
On 21st September 2022, Vladimir Putin announced a "partial mobilisation", where civilians would be recruited to join the army in the war against Ukraine. Immediately afterwards, the Minister of Defence, Sergei Shoigu, ordered 300,000 people to be drafted into the army, sparking a sudden mass exit of Russian men from the country.
Activists immediately reacted to the government's announcement and called for protests against the president's decision. Several spontaneous protests were organised in big cities in Russia between 21st and 22nd September 2022, where OVD-Info documented over 1,330 detentions of demonstrators. More than 2240 people were arrested during the protests between 21st and 25th September 2022.
Those detained at the protests were threatened and physically and verbally assaulted.
Expression
Journalist sentenced to 22 years in jail
On 5th September 2022, 32-year-old journalist Ivan Safronov of the Kommersant and Vedomosti newspapers, and who was also an adviser to the head of state corporation Roscosmos, was sentenced to 22 years' imprisonment after he was charged with high treason.
The journalist was arrested in 2020 and remained in detention after he was accused of receiving and forwarding high level secret information related to Russia's military activities to Czech intelligence services in 2012. Safronov however retained his innocence and said that he was being prosecuted for his journalistic activities.