LGBTIQ+ rights facing increasing threat, journalists attacked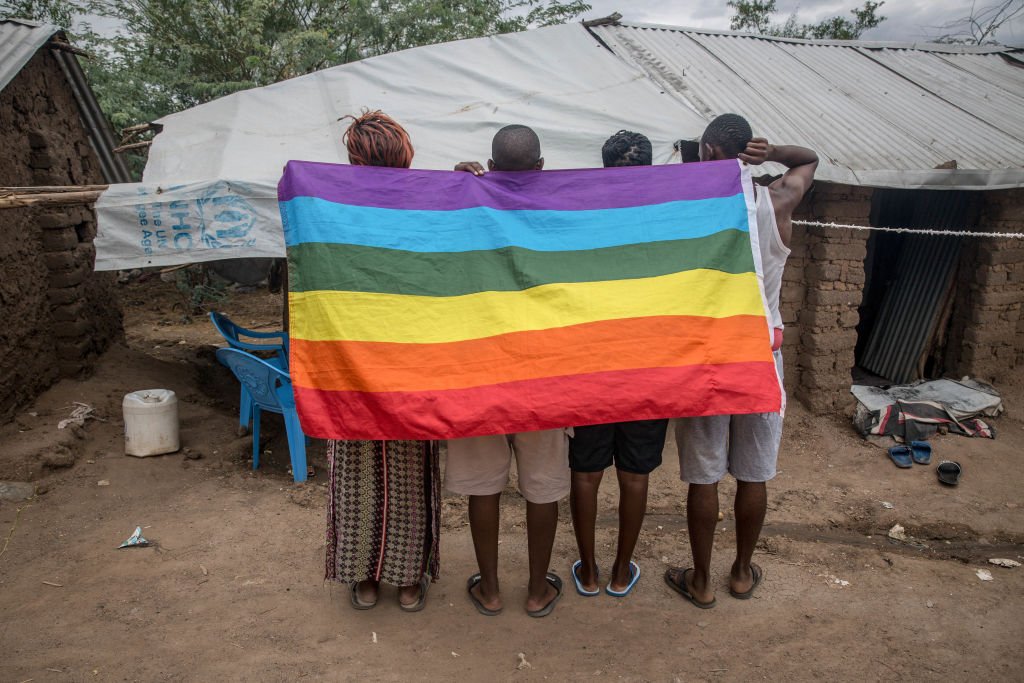 General situation
On 25th October 2021, the High Court of Kenya declared the data collection and roll out of the biometric "Huduma Cards" unconstitutional. In its decision, the court held that the Data Protection Act 2019 should have been applied to the government rollout of the "Huduma cards," which began in November 2020. The Huduma cards, which sought to roll out a digital identity registration system was criticised by civil society for failing to put in place data protection mechanisms.
Reacting to the judgment, Nora Mbagathi, a senior associate legal officer with the Justice Initiative said:
"This decision is especially welcome at a time when many countries in Africa and elsewhere in the Global South are implementing massive digital identity systems without full regard to privacy concerns… It is also particularly relevant as personal data harvesting by both governmental and private entities is on the rise globally. The decision is a reminder to governments of their obligation to implement systems and processes that fully secure citizens' data and that are compliant with the best human rights standards."
Association
On 21st October 2021, two unidentified men bombed activist Boniface Mwangi's incomplete house in Athi River, Machakos County. The two men used rifles to threaten and round up the nighttime construction workers. Boniface Mwangi suspects a senior politician of being responsible for the attack; however, the politician denied the claim. The case is being investigated.
On 23rd November 2021, the Non-Governmental Organisation Coordination Board urged the Supreme Court to reject the registration of the National Gay and Lesbian Human Rights Commission as an NGO on the basis that it would "erode family values" and "harm society." The NGO Coordination Board requested the Supreme Court to overturn the decision made by the Court of Appeal, which upheld a 2015 High Court decision compelling it to register the National Gay and Lesbian Human Rights Commission. The NGO Coordination Board argued that the registration is a violation of Section 13 of the NGO Act.
On 3rd January 2022, Elizabeth Ibrahim, an environmental and land rights defender, was killed. Reports indicate that her neighbour allegedly murdered her over a land dispute. The suspect reportedly stabbed Elizabeth several times at a burial when she was lured aside. The police detained the suspect at Isiolo police station. In a statement, women human rights defenders (WHRDs) and CSOs condemned Elizabeth's death and the escalating attacks on WHRDs in Kenya. On 11th January 2022, HRDs held a peaceful protest demanding the end to increased femicide and violence against women.
Peaceful Assembly
A group of Kenyans held a peaceful protest demanding equal access to education for the LGBTQI+ community following remarks by Education Cabinet Secretary George Magoha. On 30th December 2021, Magoha declared, "children who are homosexual and lesbian must go to day schools close to their homes." He added that "headteachers should be responsible for the greater majority and not a few individuals". The protesters called on Magoha to withdraw his comments and criminalise phobias that put homosexual students' lives at risk. The comments affected some students; according to a protestor, one student was removed from school.
On 16th January 2022, police officers fired teargas to disperse a rival group that disrupted Deputy President William Ruto's political rally in Nairobi. Ruto is running for the presidency in the upcoming elections under the United Democratic Alliance (UDA) party against his main rival Raila Odinga. Ruto accused Raila Odinga, the opposition leader - turned government ally - of inciting violence among his supporters in Odinga's perceived stronghold region.
Expression
The Media Council of Kenya (MCK), an independent national institution responsible for media standards, delivered a media training for journalists ahead of the general elections. The training was based on the guidelines for the election coverage manual that was signed by all media houses on 27th September 2021. The manual includes chapters on gender-sensitive reporting, conflict-sensitive reporting and journalist safety and protection.
In a memorandum sent to the National Assembly Committee on Communication, Article 19 expressed concerns about sections in the Copyright (Amendment) Bill 2021 that undermine international standards on intermediary liability and free speech. According to Article 19, clauses 6 and 7 of the Bill are likely to lead to violations of human rights as they repeal sections 35C and D of the Bill. Article 19 made recommendations for the National Assembly to delete clauses 6 and 7 "as they limit the gains made to safeguard the right to privacy and freedom of expression in the digital environment", and "it eliminates the opportunity for a complainant to seek judicial remedies for copyright infringement."
On 25th November 2021, it was reported that a decomposed body found on 26th October in Naivasha, Nakuru County, had been confirmed to be that of veteran health and science journalist Gatonye Gathura. Prior to his death, Gathura was investigating land and health issues, but the motive for the murder is unknown.
In a separate incident, still on 25th November 2021, unknown assailants attacked a Standard Group journalist, Samson Wire. Wire covered a story about a land ownership dispute in Parklands, Nairobi. A private developer is allegedly responsible for hiring the unknown assailants, and according to bystanders, the assailants, who carried machetes, destroyed Wire's camera and threatened to harm him more if he did not leave.
PUBLIC NOTICE
Revocation of FM Broadcasting Frequencies,Cancellation of Licence Offers & Rejection of License Applications@CADirectorGen @ezraCHILOBA @MoICTKenya @NationAfrica @TheStarBreaking @KTNNewsKE @citizentvkenya @ntvkenya @PeopleDailyKe @KBCChannel1 @K24Tv @StandardKenya pic.twitter.com/SquCpeSSKx

— Communications Authority of Kenya (CA) (@CA_Kenya) December 22, 2021
On 22nd December 2021, the newly appointed Director General of the communications authority of Kenya, Ezra Chiloba announced that they had begun revoking licences of 128 broadcasters for allegedly failing to comply with their licencing conditions, as per the Kenya Information and Communications Act, 1998. In his statement announcing the measures, Chiloba stated that it was illegal to provide broadcasting services without a licence issued by the authority and warned the radio stations to comply withing 30 days or risk having their frequencies shut down.
On 6th January 2022, a Citizen TV journalist, Martin Kosgey, was threatened via text after airing a story implicating a governor's bodyguard in a murder case. Additionally, Kosgey claims that he received intelligence that there was a plan to harm him over the story. Martin Kosgey posted the story that revealed that the bodyguard had fatally attacked and murdered his kin over a beehive.