Lao activist Muay in jail for nearly a year while still no justice for 2018 dam collapse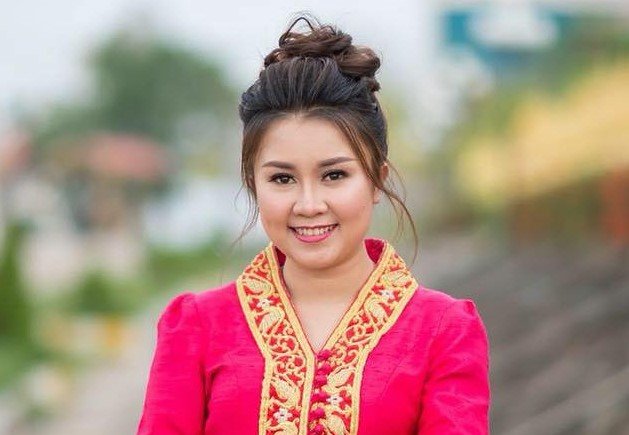 Activist Houayheuang Xayabouly has spent nearly a year in prison. Two years after the Xe-Pian Xe-Namnoy dam collapsed, victims are still waiting for truth, justice and reparations. Civil society groups have continued to raise concerns about new dams being built and their impact on the environment and communities. A protester detained from Xiengda village in Saysettha district  during a land grab in March 2020 remains in jail.
Expression
Woman human rights defender remains in jail, a year on
Woman human rights defender, Houayheuang Xayabouly, also known as Muay, has spent nearly a year in jail for her activism. In September 2019, she was arrested on defamation charges after condemning on Facebook the slow response of authorities in Laos' flooded southern Champassak and Salavan provinces. In November 2019, it was reported that she had been sentenced to five years' imprisonment.
Muay has repeatedly used Facebook to criticise the Lao government, from instances of corruption to the mishandling of the Xe-Pian Xe-Namnoy dam collapse in Attapeu Province.
On 26th July 2020, the Manushya Foundation said:
"Muay was unfairly arrested after asking for help for flood victims in the South of Laos. She is now serving 5 years in prison, separated from her 4-year-old daughter and denied bail. We urge the Lao authorities to immediately release her!"
As documented in a joint submission by CIVICUS, FORUM-ASIA and the Manushya Foundation to the Human Rights Council in July 2019, an array of restrictive laws and government decrees continues to exist that serves to restrict civic freedoms and criminalise any expression perceived as critical of the government.
Further, the government continues to exercise pervasive control over civil society, which faces severe restrictions as a result. Extensive surveillance, reprisals and the criminalisation and enforced disappearance of human rights defenders have created an environment in which it is all but impossible to speak out.
Lao citizens seeking access to information from abroad
Lao News Consumers Spurn Censored State Media to Look Online, Abroad - Radio Free Asia https://t.co/oIgVMQJZRC

— Ed Legaspi (@soiclyst) August 17, 2020
Radio Free Asia (RFA) reported in August 2020 that Lao citizens are increasingly seeking information from media abroad due to extensive censorship and a heavy pro-government bias in the local media. Many are accessing information via social media such as YouTube and Facebook and also from neighbouring Thai media broadcasts. The countries' languages are closely related and mutually intelligible to most speakers.
The ruling Lao People's Revolutionary Party (LPRP) exercises absolute control over the media including TV, radio and printed publications. Legal restrictions on the media aimed at ensuring strict adherence to and promotion of government policies were introduced by the 2016 amendments to the Media Act of 2008 and by the Decree No. 377 of 24th November 2015 on Press Activities of Foreign Media Agencies, Diplomatic Missions and International Organisations, which requires the submission of materials for governmental approval before publication. These laws and the strict government controls have led to high levels of self-censorship by journalists in the country.
Online criticism of the government and the Lao People's Revolutionary Party or circulating 'false information online' is criminalised in Decree No. 327 on Internet Based Information Control/Management of 16th September 2014. Besides the prosecution of activists, government critics have also been swiftly silenced for speaking up online.
Association
Continued demands for justice around the Xe-Pian Xe-Namnoy dam collapse
Civil society groups have continued to demand justice and accountability, two years after the Xe-Pian Xe-Namnoy dam collapse in Laos led to at least 70 people dead or disappeared and over 7,000 displaced. The dam collapse submerged homes, families and entire villages in neighbouring Attapeu province.
According to the NGOs Inclusive Development International, International Rivers and Mekong Watch, those affected are yet to see justice from the responsible states, developers, financiers and insurers.
The Xe-Pian Xe-Namnoy project is now operational and exporting electricity to Thailand. Meanwhile, thousands of people who lost family members, homes, land and livelihoods in the tragedy remain in difficult conditions and without answers or accountability from those responsible for the disaster. Displaced families continue to reside in temporary housing and face food shortages and inconsistent access to water. Many are yet to receive full compensation for the losses and harm suffered.
Information surrounding the causes of the Xe-Pian Xe-Namnoy disaster remains opaque. The Lao government-commissioned independent expert report pointed to construction problems as prompting the collapse. The project developers have denied the report's findings but have been unable to offer any other evidence-based explanation. The project's current operations, and lack of information about structural changes or material reinforcements, also raise concerns about the safety of the structure and the threat of another failure.
Civil society groups in region voice concerns around impact of dams
Civil society groups continue to raise concerns about the construction of dams in Laos and its negative impact on the environment and communities.
In June 2020, Save the Mekong, a coalition of organisations and academics, said the proposed Sanakham hydropower plant, a new Mekong River dam project in northern Laos, is "expensive, unnecessary and risky, and should be cancelled". The plant would be the sixth dam in Laos, costing more than USD two billion. The electricity generated by the Sanakham project would mainly be exported to Thailand, a country many observers say is already oversupplied with power.
Transboundary impacts feared when the Sanakham dam goes into operation in 2028 include fluctuating water levels on the Mekong's main stream, resulting in flooding and droughts, a reduction in fish stocks in the river, and the displacement of over a thousand villagers from their land, experts say.
Paiporn Deetes, of the conservationist group International Rivers, said that according to villagers in Loei, downstream of the proposed Sanakham dam site, the push for the Sanakham project will greatly aggravate the environmental and social problems within the Mekong river on the communities in the lower Mekong basin.
Separately, five civil society groups in Cambodia said that the Luang Prabang hydropower project in Laos should be delayed because Lao authorities have insufficient details concerning the transboundary impact assessment and don't have concrete measures to mitigate its impact on lower Mekong countries.
The CSOs have been involved in the consultation process of the project since 2019, and they have requested that further studies be carried out with relevant stakeholders before operations commence. Among the concerns include the change of natural water flow which would impact Tonle Sap lake, fish farming and Cambodian food security.
In another case, the Nam Hung 1 Dam under construction in the north-western province of Xayaburi is displacing 87 families. Testimonies by displaced families reveal compensation is not enough to buy new land. A local resident relayed to RFA that they were given money only for their land and not for the fruit trees that they had.
As previously documented the authorities' efforts to stifle dissent have meant that citizens and local civil society are too afraid to criticise massive development projects that have a negative impact on the environment and livelihood of communities such as logging, agribusiness, mining and dams.
Peaceful assembly
Protester still in detention, five months after land grab by authorities
Lao Villager Held in Detention Three Months After Land Protest in Vientiane ⚡ https://t.co/ob0tcq7Xel #RadioFree #News pic.twitter.com/wcxvFlRSSu

— Radio Free (@radiofreeorg) June 15, 2020
A peaceful protester remains in detention five months after he was detained in Xiengda village in Vientiane's Saysettha district. He is being held at the Saysettha district police station and according to Radio Free Asia has reportedly been denied family visits and adequate food and has not been formally charged.
As previously documented, Lao authorities arrested two residents from Xiengda village in Vientiane's Saysettha district in March 2020 after a video showing police clearing land to build a medical college, a drug centre and a hospital appeared on social media. Village officials asserted that the land was state-owned and was once a national forest preserve, while residents say it was previously communal land that was used for agricultural purposes.
The two arrested individuals – named as Poy and Keo - were reportedly "re-educated" in the district police station during their detention. Keo was later released after her family accepted compensation for their property loss and she promised to abandon her protest.
In June 2020, ten families representing Xiengda villagers who have refused offers of compensation for their land travelled to the capital to petition the prime minister for assistance, but were turned away by authorities who told them to go home and stop making trouble.
RFA reported that the confiscated land has now been cleared for development, and the Xiengda villagers now have no land left on which to grow rice and vegetables to support their families.
Laos often comes under criticism for land grabs in which authorities seize land from people for development projects by foreign and local companies without paying them fair compensation for lost crops, property and livelihoods. Affected villagers often refuse to speak out publicly for fear of reprisals.